In this week's episode, Andrew interviews Robert Baños, 'Mr. Structure'. Bobby explains his use of structure to leverage his opinions to "make them pay when you win." 
Bobby shares his story of his 260k day and 32,000% ROI on a Wednesday at Saratoga. Andrew and Bobby touch on his style of handicapping, which may seem backwards to most, as well as his philosophy when shooting at horizontal wagers, "thin is in."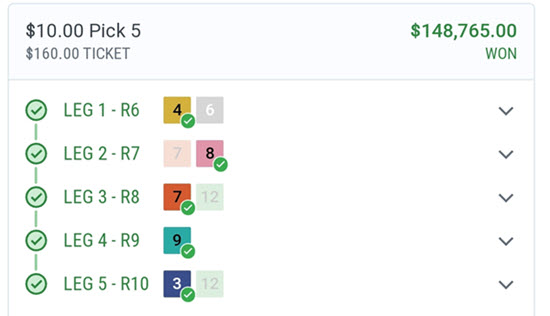 SATURDAY BELMONT LATE P5
R7: 5,9  B: 4, (6)
R8:1    B: 2
R9: 5,7  B: 4, (8)
R10: 2   B: 5
R11: 9,5   B: 10, 14(AE)
$10 Mortal lock - Sunday Qatar Arc de Triomphe - SNOWFALL
$10 Long shot - Saturday Santa Anita - Race 7 CONSTITUTIONAFFAIR
Check out previous episodes of Who's Got the Action? 
Episode 5: Handicapping Track Bias
Episode 4: Pedigree and Pace handicapping
Episode 3: A $250K score and more
Episode 2: Knightcapper explains a $25K score for $49
Episode 1: Professional handicapper Chase Sessoms talks tools & process