One of three derbies to be contested Saturday, the Indiana Derby features horses that were on the Kentucky Derby trail, new shooters and local hopefuls. Brian Arrigoni, an expert analyst for Horseshoe Indianapolis, joined Horse Racing Nation for this look at the card. 
In this all-stakes Pick 5, both DeRosa and Arrigoni agree that No. 7 Best Actor is a potential single in the Indiana Derby. I have another single in the previous leg with No. 5 Interstatedaydream in the Indiana Oaks. Brad Cox trains both Best Actor and Interstatedaydream and is no stranger to success at Horseshoe Indianapolis. He has won both the Indiana Oaks and Indiana Derby in previous years with horses such as Shedaresthedevil and Shared Sense.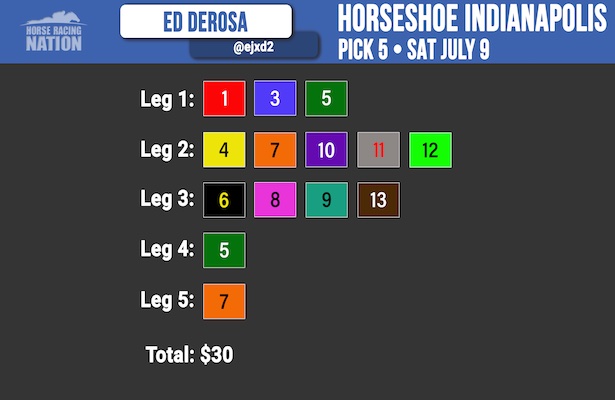 The turf contests seem to be the spread races on the ticket, with both the Snack Stakes and Johnathan B. Schuster Memorial Stakes held as legs 2 and 3 on the grass. Breeders' Cup alumni Somelikeithotbrown and Ivar will face off in the third leg of the sequence.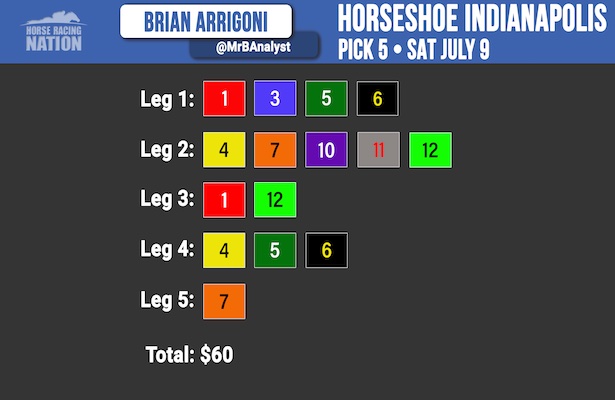 For more content on this weekend's racing and future racing to come, subscribe to the
Horse Racing Nation
YouTube channel
.