Churchill Downs Racetrack unveiled the official Kentucky Derby 148 logo on Friday. Featuring the iconic Twin Spires, the logo honors the legendary setting of "The Most Exciting Two Minutes in Sports." The 148th running of the Kentucky Derby will take place on Saturday, May 7, 2022.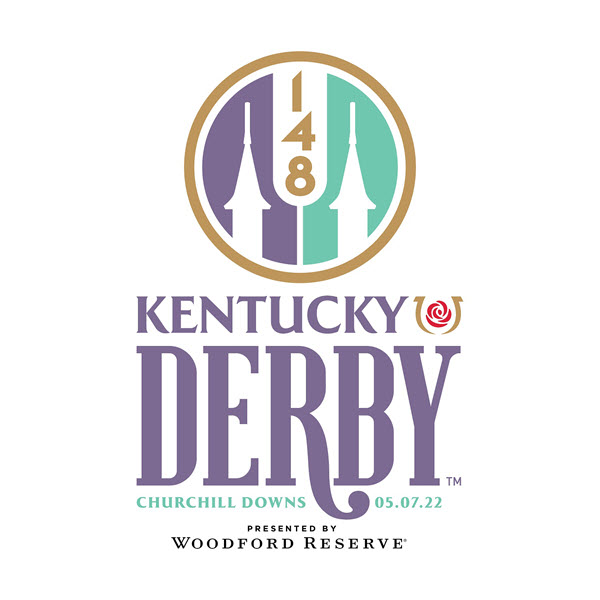 The logo was developed by MogoSME, a strategic branding agency that specializes in identity development and has designed the Kentucky Derby and Kentucky Oaks logos for the past 14 years. For the 2022 logo, MogoSME worked to design an event mark that showcases the magic of Derby day. The Derby 148 logo pays homage to the one of the most cherished landmarks in all of sport, with the silhouette of the Twin Spires taking center stage.
The logo will be used on a wide variety of official Kentucky Derby merchandise, including the famous collectible Derby glassware, apparel, jewelry and other collectibles and gift items. Official merchandise will be available online, at Churchill Downs Racetrack, the Louisville International Airport, the Kentucky Derby Museum Gift Shop and other retail outlets starting this summer.