Louisville, Ky.
With the promise he will bet "with both fists" on Saturday, Mattress Mack flexed his first $500,000 on the Kentucky Derby. Thanks to his first big wager, undefeated Blue Grass Stakes (G2) winner Essential Quality went in the twinkle of an eye from a 5-1 co-second choice to the 3-5 favorite to win Saturday's race.
[Related: Kentucky Derby 2021: Latest odds]
"The bet was placed at Churchill Downs," Gallery Furniture owner Jim McIngvale told Horse Racing Nation in a Friday telephone conversation from Houston. "Someone did it for me. It's very important to me that all the bets are placed at Churchill Downs, which helps the Kentucky Thoroughbred racing fund and Kentucky horsemen."
It also helped the value on the other 18 horses in the Derby field, at least temporarily. Santa Anita Derby (G1) winner Rock Your World had been 5-1 before McIngvale made his plunge. Afterward he was 7-1. Louisiana Derby (G2) winner Hot Rod Charlie at 9-1 was the only other horse still shorter than 20-1 after the big wager.
How to Crush the Kentucky Derby 2021 Superfecta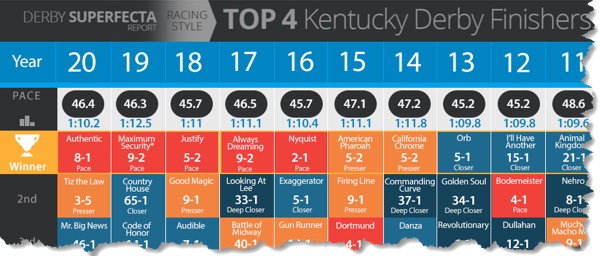 McIngvale said he is getting help from trusted betting experts more seasoned than him, which is saying something since he has a reputation for making multimillion-dollar wagers on big sports events. He is also getting unsolicited advice.
"My number is posted on the GalleryFurniture.com website, so I'm getting calls and advice from all around the world," he said. Then he joked that "I'm just trying to keep track of who's right and who's wrong."
>>> Bet the Derby with TVG and Get $200 Back!<<<
Having already wired $4 million to Churchill Downs, McIngvale said he would arrive Saturday in Kentucky and, as he put it with enthusiasm, "I'm going to be betting with both hands."
The owner of about 50 Thoroughbreds including the Breeders' Cup-winning stallion Runhappy, McIngvale is making his bets as part of a promotion tied to the Derby. If Essential Quality wins, anyone buying a $3,000 mattress before the race will be offered a full refund or 150 percent in in-store credit.