The Horse Racing Nation team met up with California Chrome Tuesday morning on the backside at Churchill Downs.
The 140th Kentucky Derby winner was in a great mood, playing and trying to bite a bit! 
Here's a little video of our morning:
And then Chrome decided to pose for us...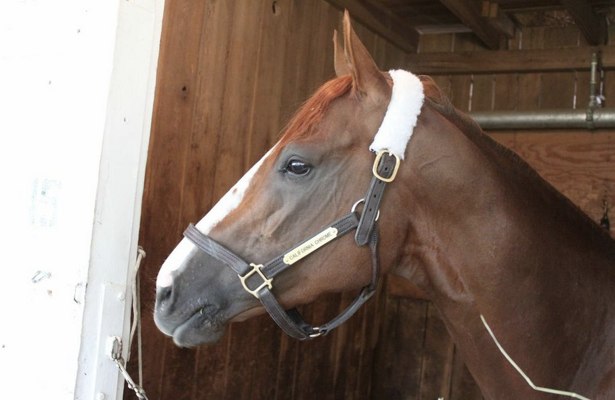 And played a bit...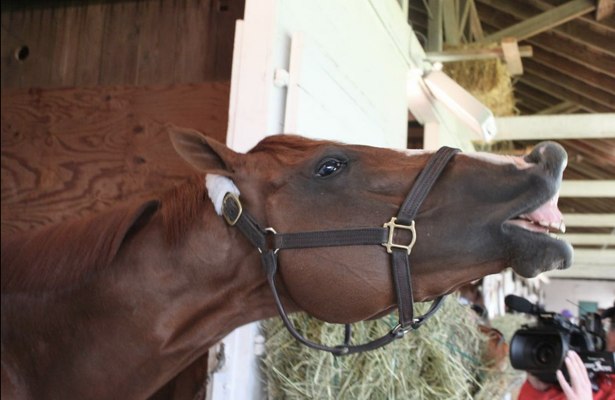 Well, maybe a bit too playful...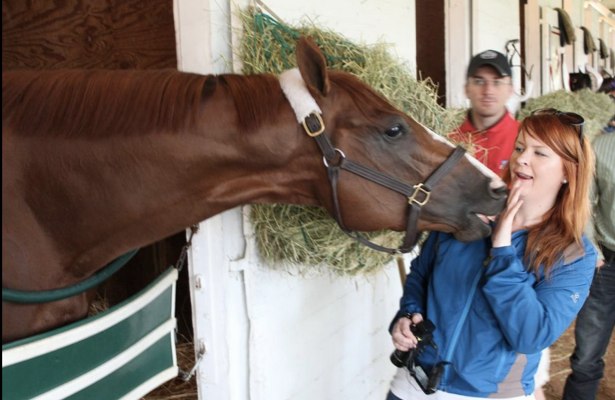 But who could blame him?  He's full of energy and wants to go the track.  He's only been walking in circles for the past 3 days...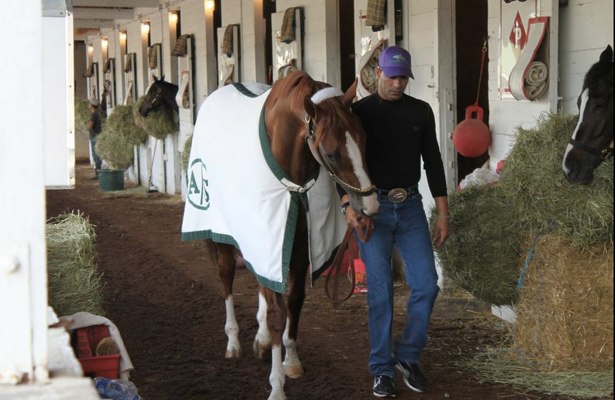 No matter where we went, he kept a watchful eye...