Tools & Tips to Win Big on Kentucky Derby 2021!
Louisville, Ky.

Caddo River, the horse that was expected to set the early pace in the Kentucky Derby, will not make a run for the roses.
The colt is one of three that trainer Brad Cox was expected to start in the Derby.
"He had elevated temps yesterday afternoon," Cox said Sunday morning. "We wanted to pull blood work this morning and just see where we were. It was off a little bit, the blood work. His white count is off. It's high. Obviously, it's not the right decision to run him on Saturday. We just backed off of him a little bit. We'll regroup and hopefully, back to the track in a few days."
Cox's other contenders are early favorite Essential Quality and Mandaloun.
As for whether Caddo River might point to the Preakness, Cox said: "I don't know. It's hard to say right now. It could be a possibility."
Cox did not speculate about how the colt's absence might affect the pace and his other starters.
"It's hard to say how the pace will unfold and who will be where. But those horses, they're going to run their races, and they can adjust. I'm confident that they can adjust to the pace. Essential Quality showed that in his five starts. I don't think it's going to play a big role at all."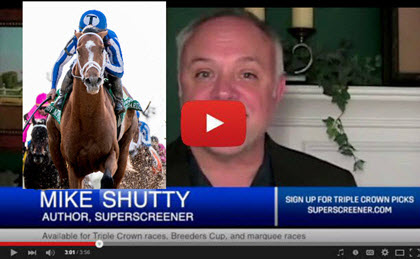 Winner of the Smarty Jones in January, Caddo River finished second in the Arkansas Derby (G1) after a fifth-place effort in the Rebel (G2). He last worked on Friday, breezing five furlongs in 1:00.6 at Churchill Downs.
His defection appears to open the way for Brooklyn Strong to enter the Derby. Entries for the Derby are due at 11 a.m. EDT on Tuesday.
Here is how the top 20 is shaping up, with trainers and points totals:

1. Essential Quality (Brad Cox, 140 points)
2. Hot Rod Charlie (Doug O'Neill, 110)
3. Super Stock (Steve Asmussen, 109)
4. Like the King (Wesley Ward, 104)
5. Known Agenda (Todd Pletcher, 102)
6. Rock Your World (John Sadler, 100)
7. Bourbonic (Pletcher, 100)
8. Medina Spirit (Bob Baffert, 74)
9. Midnight Bourbon (Asmussen, 66)
10. Mandaloun (Cox, 52)
11. Highly Motivated (Chad Brown, 50)
12. Helium (Mark Casse, 50)
13. Soup and Sandwich (Casse, 40)
14. Dynamic One (Pletcher, 40)
15. Sainthood (Pletcher, 40)
16. Hidden Stash (Victoria Oliver, 32)
17. O Besos (Greg Foley, 25)
18. King Fury (Kenny McPeek, 20)
19. Keepmeinmind (Robertino Diodoro, 18)
20. Brooklyn Strong (Daniel Velazquez, 10)