Whenever preparing to handicap a racetrack, my first stop is the Horse Racing Nation Track Trends Tool to get a sense for how the track plays at various surfaces and distances. 
And so it goes with Canterbury Park opening Saturday, when the Minnesota oval plays host to both dirt and turf racing, with the main track very clearly favoring a certain style.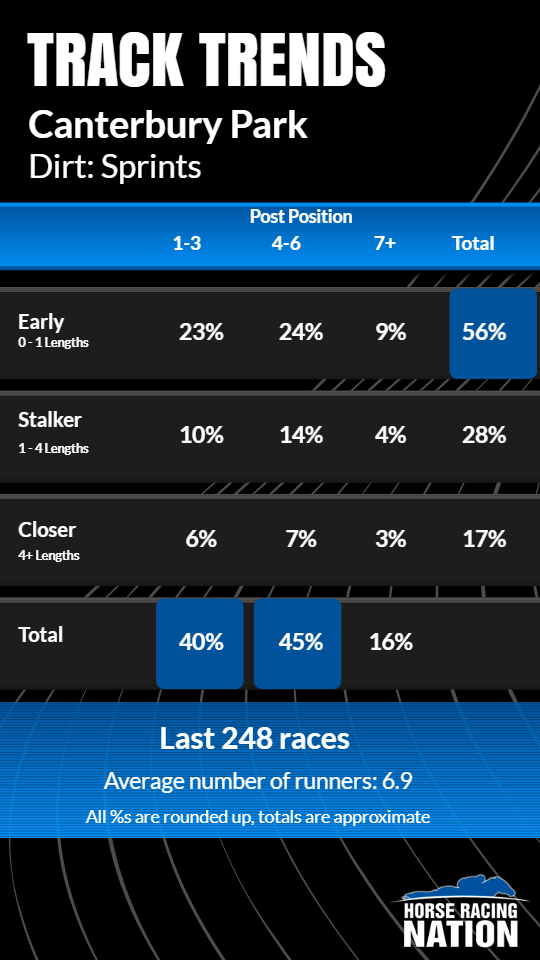 Those are the track trends tool outputs for all races in 2022 at Canterbury sprinting and routing on dirt, respectively. One important thing to note is that the average field size of both categories is less than seven, so obviously there is not much to glean from worrying about the outside posts, but it is noteworthy that in two-turn races the inside is clearly more advantageous than one-turn tilts.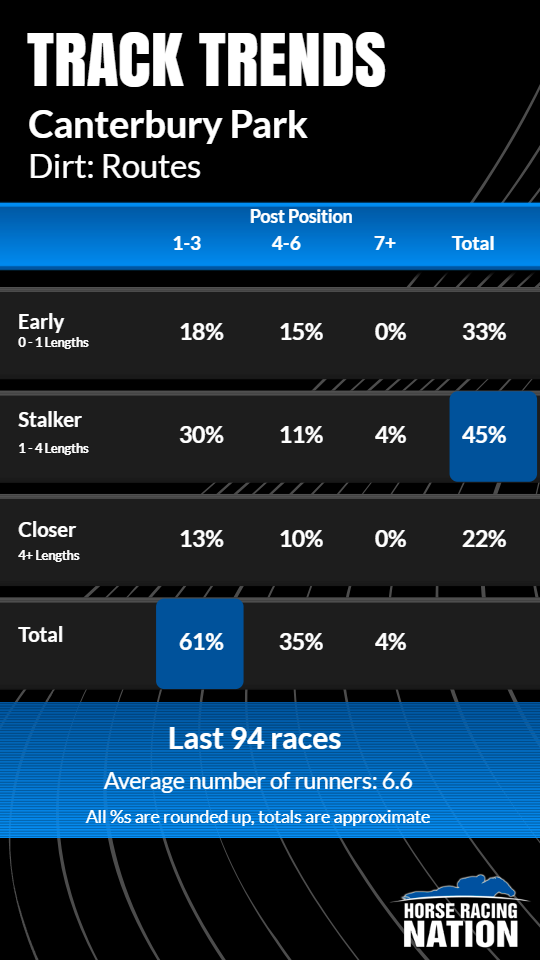 As for pace, that 33-45-22 distribution is pretty fair for routes, but there is clearly a proclivity toward early foot in sprints, as 56 percent were on the lead or within a length while only 17 percent of winners came from more than four lengths off.
Turf, on the other hand, is as fair as it gets, according to the eyeball test anyway.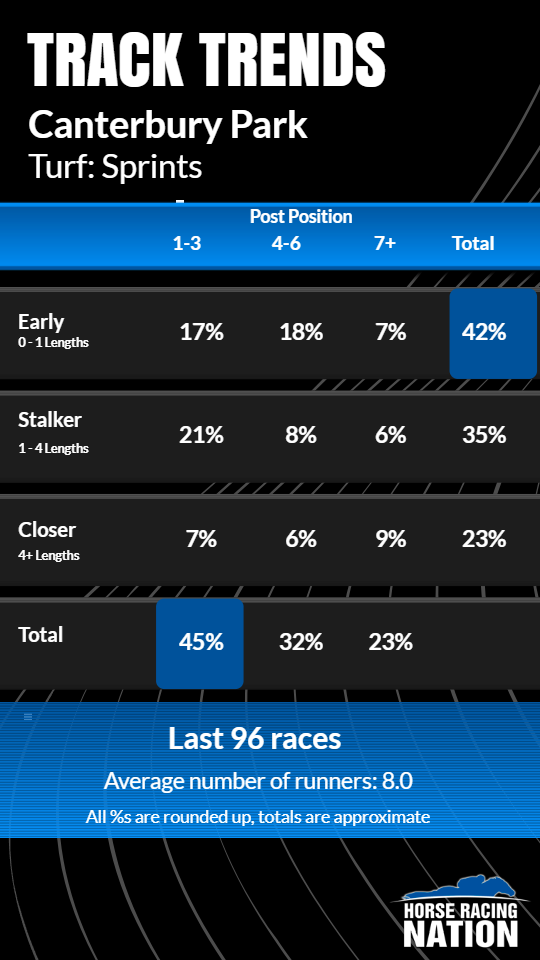 Sprints are a little more forward, which is typical, but turf routes have about as fair distribution of post and style as I've ever seen.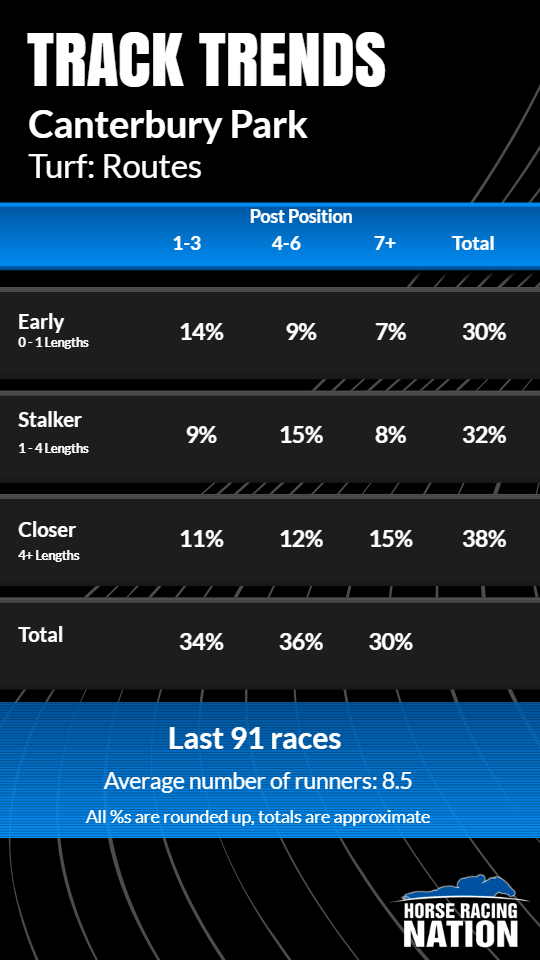 So if we can't rely on post or running style to give us an edge, maybe the jockey colony can?
Jermaine Bridgmohan was the undisputed kind of the Canterbury turf last year, not only winning at a high percentage (23 percent) but also cashing in on more than his fair share (plus 117 percent Horse Racing Nation Impact). Ry Eikleberry won at a higher rate (25 percent) but on lower-priced animals (plus 25 percent HRN Impact).
HRN Impact measures the actual value (in this case wins) against the expected value based on a horse's win odds.
Speaking of lower-priced animals, favorites won at 40.4 percent clip last year at Canterbury, but they were actually a decent bet, losing only 10.7 percent of their backers' money while winning 9.1 percent more than the odds would indicate.
On the opposite end, the longest price on the board in races with at least 10 runners was only 1-for-61, though that one winner did pay $162, so it was a positive ROI play.
Those playing Canterbury live can get HRN selections free in each day's racing program. Not on track? Visit our picks page for daily resources on playing Canterbury and every track in North America.