From champions to off-track Thoroughbreds, a number of horses have stirred emotions in 2018, with their stories the type of memories that will resonate from this racing season. Here's a look at Horse Racing Nation writers' favorites. Be sure to share your own in the comments below!
RELATED: Top moments and best races of 2018
Bee Buck: Bravazo
The story that stood out to me the most this racing season was that of Bravazo. This horse genuinely deserves some applause, as he ran 11 races — eight in Grade 1 company — and was the only contender other than Justify to go in all three legs of the Triple Crown. The bay colt continued on from there, running five more times. If there was an award for the grittiest horse in training, Bravazo would top the list. Off the track, he has a sweet disposition, which I learned by profiling his Churchill Downs exercise rider, Danielle Rosier. Bravazo loves his peppermints and the people around him. When trainer D. Wayne Lukas announced he'd be targeting the Pegasus World Cup, I was thrilled, not concerned this was too much. It looks like there's no such thing for Bravazo. I can't wait to see how he does. "Little Man," put your best hoof forward in 2019. I'm looking forward to it.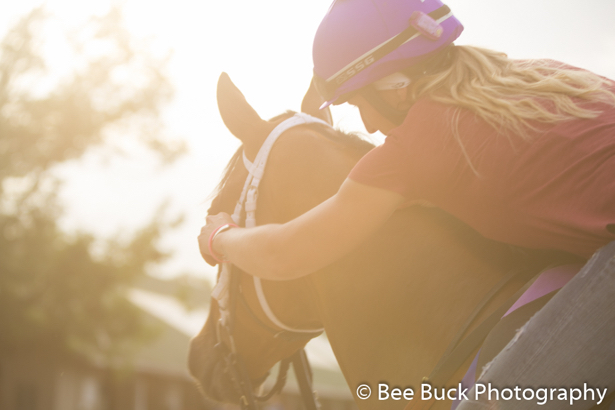 Bryan Brinkmeyer: Justify
No matter who goes on to be voted Horse of the Year, this is the runner we'll remember from 2018. Within Justify's Triple Crown triumph, too, was a particularly interesting human story. Hall of Fame rider Mike Smith had little left to add to his resume, and knew winning the Kentucky Derby was hard enough, as his lone previous victory in the race came aboard longshot Giacomo in 2005. This time, Smith sent Justify out near a sizzling pace and coaxed him home to strike with the first Derby hero to have not raced as a 2-year-old since the 1800s. To assume Smith would end his career with only one win in the Kentucky Derby never seemed right. Along came Justify, and on his 24th Kentucky Derby mount, Big Money Mike made it a good one before going on to become a Triple Crown winner.
Maddie Jackson: The Player
Hardly any top racehorses survive on pure talent alone. Most of them also possess a fighting spirit that enables them to have that extra edge over their competition, and The Player is no different. The son of Street Hero suffered two right leg sesamoid fractures in the 2018 edition of the New Orleans Handicap at Fair Grounds, after which he was vanned to nearby Louisiana State University. There, he underwent surgery to correct the ankle injuries, which involved the placement of 16 screws into his ankle. Despite a less-than-optimal diagnosis, The Player continued to recover, and it was only recently announced that he will stand at Lexington's Crestwood Farm for the 2019 breeding season. Here's hoping the horse, bred, co-owned and trained by Buff Bradley, passes on some of his resilience.
Jonathan Lintner: Winx
I had been out of the sport for about a year when, in September of 2017, I began preparing to take over as editor at Horse Racing Nation. Along the way, I studied up on a horse named Winx and her lengthy winning streak. Fascinating, I thought, but is she really as great as they say? I stayed up past 1 a.m. the next night to watch Winx race. Of course, she won at 1-9 on the American tote, and ran to those odds. Still, I didn't expect that more than a year later, I'd have watched her win nine more times without a defeat. And I know I'm not the only one, as Winx nights have become a heck of a tradition for American racing fans who make it a point to set their alarms or brew some coffee once every three Friday nights or so in the spring and fall. Winx is like clockwork, and she just keeps delivering.
Christine Oser: Cozmic One
There was no doubt Cozmic One, the first foal of 2010 Horse of the Year Zenyatta, would be popular on the racetrack. Although racing fans continued to root for him, he never hit the board in five starts. Owners Jerry and Ann Moss realized racing wasn't his calling, and Cozmic One made the transition to a second career with junior rider Isabela de Sousa. The pair competed in the Show Hunters and Show Jumpers divisions at the Thoroughbred Makeover in October. Ann Moss was there to watch along with a crowd of Zenyatta fans waiting to meet Cozmic One and his connections. Cozmic One and de Sousa finished fifth in the Show Jumpers division. It was great to see a popular racehorse serve as an ambassador for what Thoroughbreds can do off the track and to see his race connections let him find a career that makes him happy.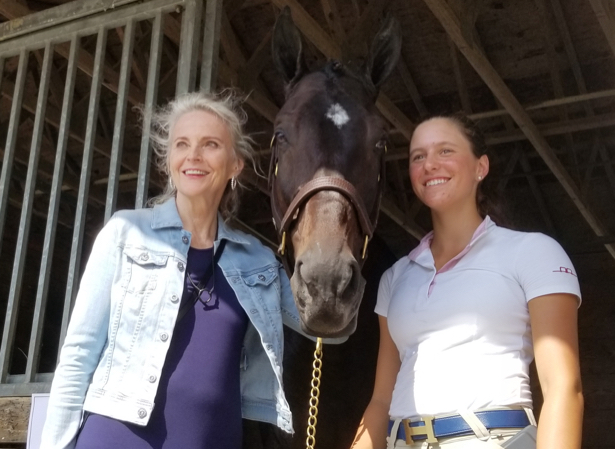 Mary Dixon Reynolds: Wake Forest
Sold at auction for $90,000, Wake Forest went from Grade 1 winner to claimer in 2018. But that wasn't to be the end of his story. I love both the school and the horse by the same name, and Michael Blowen, founder of Old Friends Farm, ensured me that there would be a place for the horse there at the end of his career if connections could work it out. Despite murmurs of a stud deal in Chile, Wake Forest was eventually bought back out of his final race by former owner Michael Dubb. As I watch the Wake Forest basketball team languish this season, I hope those players have the same sort of fairy godmothers and godfathers looking after them as this horse. Wake Forest has settled into his new home, proving once again there are good people in this business.