DerbyWars Hats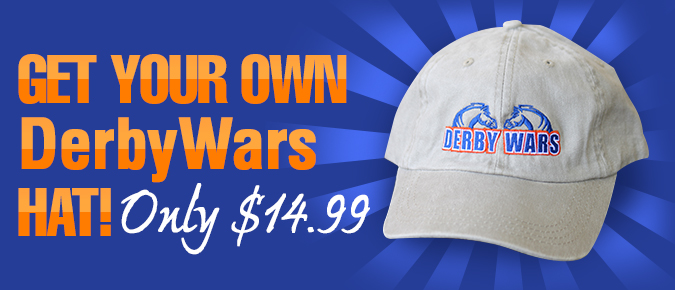 Get your own DerbyWars hat here and show the world you're a player!
This high-quality, khaki-colored, canvas hat is embroidered with the DerbyWars logo in full color.
FREE SHIPPING!
Fill out the form below and you'll be stylin' in 5-7 business days!
Your DerbyWars hat order can be completed with VISA, MasterCard or Paypal only.