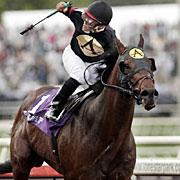 Ten dollars, are we really talking about only ten dollars?
Have you always wanted to be an owner of something big? Perhaps you have found over the years that a mansion and a yacht will always be just a little more than your bank account can stretch. You do love sports, and always felt you could have done a better job of running the New York Yankees than George Steinbrenner did all those years.  Still, you are about $1.7 billion shy of swooping in and buying the Bronx Bombers. Never fear, the NFL's Green Bay Packers have made ownership a reality for the masses. For the relatively affordable sum of $275, you can buy one share of the defending Super Bowl champs. Outstanding! Of course there is the small matter of what that investment actually gets you. A certificate of the stock ownership with the Packers logo is pretty cool, but how about a little bang for your buck. Not going to happen. The stock will not go up in value, there will be no dividends, and if you ever want to sell the stock, the Packers will offer you 2 ½ cents. Hmmm, maybe NFL ownership is not everything it is cut out to be unless you are a very big fish. What now?  Thanks to an exciting and innovative new offering about to be released by Frank Stronach, the Sport of Kings may finally have a good ownership option for Joe or Jane Average.
Stronach, the man behind one of the most successful racing and breeding operations in the world, Adena Springs, along with a number of racing associates, has formed Golden Pegasus Racing Incorporated. The horse racing stock exchange program and privately held company will offer stock in each of their six corporations at the cost of $10 per share. That's right for the paltry amount of ten bucks; you can become a horse owner. 
Each of the six corporations formed by Golden Pegasus are named after former Adena Springs stars. There will be the Ghostzapper, Red Bullet, Awesome Again, Perfect Sting, Ginger Punch, and Macho Uno Racing Companies. Anyone can buy a share in one of the syndicates of horses for $10 a share and enjoy the thrill of thoroughbred horse ownership.
Here are some of the specifics of the corporations: Each one will offer 405,000 shares, and own 20 horses. Each of the horses will have turned two in 2012. All of the horses will be managed by Golden Pegasus, and all horses that are still owned by the corporation will be dispersed in November of 2013.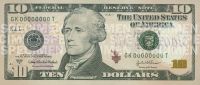 You might be thinking, for $10 dollars, what do I have to lose? I agree, as long as you do not expect to make money for the venture. As the SEC application states, "Most racehorse ownership is not profitable." But then again, some are, and you have to consider what are you really buying with your tiny investment? I would think the answer is buying a dream … a pretty fantastic dream. 
If you want to own horses with virtually no risk, but all the excitement of seeing a horse you own run, and win, then this horse exchange program might be the perfect way answer for you.  The application also states, "Our future success is dependent upon the racing performance of our horses and any appreciation in their value; investment in the offering is highly speculative." It would seem Adena Springs would be a great partner in this speculation. Given the tradition of excellence demonstrated year in and year out by Adena Springs, don't be surprised to see one of your horses running in some of the biggest races in the country. Can you imagine being a partial owner of a horse that enters the starting gate of the Kentucky Derby, or wins the Breeders' Cup Classic? Sure you can, and so can I.
The website www.horseexchange.com is already up, but for now only says, "The Original Horse Stock Exchange … Coming Soon!"  So get ready, big things could be happening in your near future.