It may still be 12 days away, but my anticipation for the Florida Derby is already going harder than a two-minute lick. Whether or not the eventual winner of the 2013 Kentucky Derby comes out of next Saturday's big race, I see this one as the most interesting of all the preps leading to Louisville. With so many intriguing prospects spread out around the nation, you might question why I'm willing to single out the Grade 1 Gulfstream Park affair as the Derby trail's best. My answer is simple … Itsmyluckyday, Orb, and Shanghai Bobby. The Florida Derby's big three are all the real deal, and unlike many of the well-liked prospects floating around right now, I have little doubt that all three will come to Gulfstream ready to fire their best.
Make no bones about it; Itsmyluckyday is the horse to beat in the Florida Derby. The colt I previously thought compared very closely to his sire, Lawyer Ron, at this early stage of the game, has me now thinking that his big success might come even sooner than the 2007 champion older male. I have been nothing but impressed with the way he has been working over the deep main track at Calder since his big win in the Holy Bull Stakes. Like a tiger in the weeds, I suspect the Eddie Plesa trained runner may be ready to pounce from the relative anonymity of his home base. As far as his chances on March 30, it's hard to ignore his two sterling races already run over the Gulfstream Park strip. Not only do his easy victory in the Gulfstream Park Derby, and his strong win over Shanghai Bobby, already show his fondness for the Florida Derby track, but they also compare favorably speed wise to any of the other Kentucky Derby preps run so far this year. I still wonder if he is a true ten furlong at Churchill type, but try to beat him in the next one at your own risk.
Itsmyluckyday might be the most likely winner of the Florida Derby, but Orb is the horse I want to see win. It's been a long time since Shug McGaughey had a horse with a real shot at Louisville, but I think this one will change all that. A good looking son of top sire, Malibu Moon, Orb will streak into next week's showdown on a real roll. After not finding much success around one-turn and against a string of well-regarded horses, Orb began to turn things around late last year. You'll notice that in his maiden breaking performance at Aqueduct on November 24, Revolutionary was one of the horses he left behind. I really liked his next race, where in his first two-turn venture, he made a big move to put away an allowance race at Gulfstream by the time they hit the eighth pole. Finally, Orb showed his class by making a sustained run into fast fractions to swoop by the previously undefeated Violence in the Grade 2 Fountain of Youth Stakes last month. Like Itsmyluckyday, he will enter next Saturday's race off two sharp wins at Gulfstream, but unlike that one, I don't feel like he needs to win the Florida Derby in order to have a big shot in the Run for the Roses.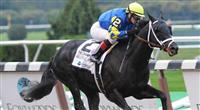 In 2013, Shanghai Bobby was the king of the world. Undefeated in five starts, the Eclipse Award winning son of Harlan's Holiday won huge juvenile races at Saratoga, Belmont and cross-country at Santa Anita. Perhaps he did not run particularly fast coming down the stretch in the Breeders' Cup Juvenile, but for a horse that looked cooked, he demonstrated strong courage to clinch the championship. Expected to win his only race so far this season, he ran into Itsmyluckyday the Holy Bull, and came home two lengths short. That coupled with the fact that so many believe that the 1 ¼ miles of the Derby will not be his bag, and the champ has dropped down many a list. I know that I am as guilty of this as most, but what I also know is that the 2012 juvenile champion ran an excellent race in the Holy Bull. He finished gamely to a horse breaking the track record, and don't forget that the Starlight Racing runner finished at least 11 ½ lengths ahead of the rest of the big field. Bobby may not be the hot horse right now, but underestimating him could be a large mistake.