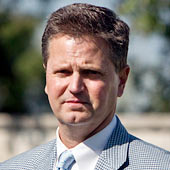 Deciding that his young horse would be at a clear disadvantage coming from the 14 post in the recent Risen Star Stakes, trainer, Al Stall called an audible and sent Departing to Sam Houston Park, where he will face seven other three-year-olds in the $50,000 Texas Heritage Stakes on Saturday night. 
Make no bones about it, this will be a much easier spot than the Grade 2 Kentucky Derby prep in New Orleans which saw 135-1 shot, Ive Struck A Nerve prevail in a four-horse photo over Code West, Palace Malice, and Oxbow. Factor in the information that Departing is not yet Triple Crown nominated, and it might be assumed that he is a horse of limited potential. That assumption would be a mistake.
Departing, a son of War Front, out of the Pulpit mare, Leave, has been getting rave reviews so far in his short career. Not only has the horse who Stall calls, "definitely a two-turn horse," impressed onlookers consistently in the mornings, but his first two races have been very impressive.
Bred and owned by Claiborne Farm and Adele Dilschneider, Departing was unveiled a few days before Christmas in a six furlong maiden special weight at Fair Grounds. Despite being hampered by a touch of traffic, he rallied strongly down the long stretch to win going away by more than two lengths. Runner-up, Ground Transport came back to break his maiden in his next start.
With the secret now out, bettors jumped on the bandwagon as Departing was stretched to a route of ground in his second start on February 1. Ridden by Brian Hernandez Jr., and bet down to even money, he stayed close to a slow early pace in the 1 mile and 70 yards race, before taking complete command outside of the eighth pole. The allowance affair quickly became a runaway as Departing strolled home by an effortless 4 1/2 lengths while under very little encouragement by his rider. 
Both rider and trainer are accustomed to being around good ones, with each having won a Breeders' Cup Classic in the last three years, and Stall came away pleased with the effort. "I don't think you could ask any more for a horse in his second start, stretching out two turns, so we're very happy with everything," said Stall.
The decision to send the promising youngster to Houston, as part of Maxxam Gold Cup night, was made easier by the fact that Stall will have an entry in each of the four stakes races on the card. Besides Departing, Stall figures to have a legitimate shot in each of the other three stakes with Bind in the Sam Houston Sprint Cup, Distorted Legacy in the Jersey Lilly Stakes, and Unlatch in the Maxxam Gold Cup Update respectively.
A trip to Houston may not be the typical route for a Kentucky Derby hopeful, (expect him to be Triple Crown nominated at next chance) but all things considered, Stall probably made a very wise choice for his inexperienced charge. In the Texas Heritage, he will find some competition, such as from three-time stakes winner Worldventurer, but the two-turn mile should be a race that can he handle. It also gives him the opportunity for more development before jumping into the shark tank. An impressive performance on Saturday night will likely have him right back on course for a million dollar date in the Louisiana Derby on March 30.