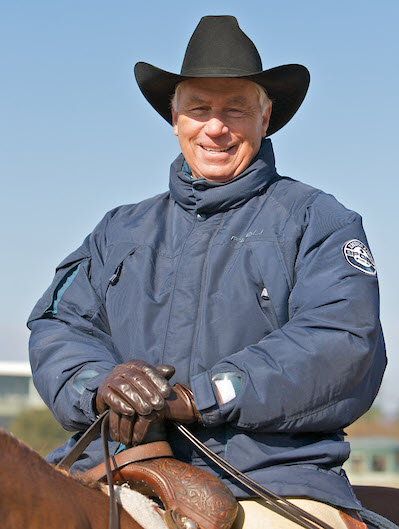 For a man who was accustomed to having his Triple Crown glass consistency refilled, it's been a long time between drinks for D. Wayne Lukas. After breaking through with a Preakness win with Codex in 1980, the former educator, basketball coach, and quarterhorse trainer, became one of the most successful trainers in the history of the Triple Crown. All told, Lukas runners accounted for 13 victories in America's Classics, including an incredible stretch in which horses outfitted in his famous white bridle won six consecutive Triple Crown races during 1994 throgh 1996.
The Hall of Fame trainer continued his success through the turn of the century, winning the Kentucky Derby and Preakness with Charismatic in 1999, and the Belmont Stakes with Commendable in 2000, but since then, wins in America's most glamorous races have dried up for the 76-year-old horseman. Lesser men would have given up the dream of ever visiting a Triple Crown winner's circle again, but giving up is not in this man's vocabulary. This past Saturday at Oaklawn Park, Lukas was given reason to hope once again with a fast-closing finish by Optimizer in the Rebel Stakes.
"He's [Optimizer] down the shedrow packed in Styrofoam and I've set up a rollaway bed to keep an eye on him," joked Lukas. "I have to take sleeping pills at night, because he's got me awake at night with excitement. We'll be keeping a very watchful eye on him this next month."
Never one to shy away from a good sound bite, Lukas has good reason to be suddenly having a little fun on the way to Louisville. His good looking charge has Derby watchers buzzing after charging from well back in the field at odds of 27-1 to fall just three-quarters of a length short of winner, Secret Circle at the wire. Considered to be a great turf prospect by most experts, Optimizer is a son of young sire, and former turf champion, English Channel. After a few disappointing efforts on the dirt, it was widely thought that Optimizer would need to wait to get back on turf before making noise on the national scene. Not so fast, says the seasoned trainer.
"I have no problem if people think his best races should be on the turf," he said. "But they don't run the Derby on the grass and this horse is clearly suited to longer distances. I think the mile-and-an-eighth is going to suit him a lot. I think a mile-and-a-quarter is going to suit him even better. And you're better horses will run well on whatever you ask them, be it grass, dirt, crushed glass or rocks."
When a man has a proven track record like Lukas, he has not only earned the right to crow a little about his top horses, but also his runners should never be dismissed. Whether you thought the Rebel was one of the best preps so far on the Derby trail or not, it's hard but to be impressed with the way Optimizer closed ground down the Oaklawn Park stretch. It was the kind of move this time of year that can show a horse may be ready to fire a big shot in the ten furlongs of the Kentucky Derby. Lukas says fans at Oaklawn will get another opportunity to see the colt in the $1 million Arkansas Derby on April 14.
"I think it's a compliment to his sire that he's showing he's a factor on the dirt," he said. "He's showing that English Channel's horses have different dimensions, like a Giant's Causeway-type, where they run well on both surfaces and don't need their track specialty."
In the long run, it is still a strong possibility that Optimizer's best races may be on the grass, but for at least the next eight weeks, he is definitely a colt to keep a close eye on, and I for one, will enjoy listening to everything his legendary trainer has to say along the ride.