Although the calendar and the weather outside may say otherwise, the months, weeks, and days are quickly moving us closer to the big day of Kentucky Derby 2017. Actually the pomp and circumstance of the first Saturday in May is now just 145 days away. This past weekend a number of juvenile stakes moved potential Derby horses ever closer to earning a spot in the starting gate of 20. Without further ado, I give you the ten horses I consider to be the most likely to wear the roses in Kentucky Derby number 143 … 
1) Classic Empire (Pioneerof The Nile—Sambuca Classica, by Cat Thief) Mark Casse (5-4-0-0)
Other than a winter relocation to Florida nothing much has changed  for John Oxley's soon to be champion. Classic Empire has impressed me early and often in his two-year-old season. After winning his debut in the slop, he showed great character in his initial stakes try when it looked like Recruiting Ready was home free in the Bashford Manor Stakes. Unwilling to take no for an answer, the $475,000 yearling purchase somehow ran him down in deep stretch. Unfortunately, he may have shown a little too much character when unseating his rider in his third lifetime start, which was the Grade 1 Hopeful Stakes. Undeterred, the always well thought of colt came back to prove his class with two important wins around two-turns. The Grade 1 Breeders' Futurity victory at Keeneland highlighted his tactical ability, while the Breeders' Cup Juvenile win both clinched a championship, as well as, demonstrated his heart and tenacity. The fact that he would not let Not This Time by, speaks well for his future, as I believe that was a colt of high quality. With two victories already under his belt at Churchill Downs, and with a pedigree that suggests he can go even farther, there seems little not to like about the Casse-trained star.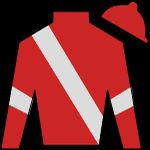 2) McCraken (Ghostzapper—Ivory Empress, by Seeking the Gold) Ian Wilkes (3-3-0-0)
The sky would be seem to be the limit for the Whitham Thoroughbreds homebred. Another colt based in Kentucky, the son of Ghostzapper has made an impression here at Churchill Downs. A strong winner of his first three starts, that is saying something when you consider that his trainer Ian Wilkes is known for bringing along his young horses with patience. Still the bay colt has been able to smartly score in his first three career starts, including his most recent win in the Grade 2 Kentucky Jockey Club over Thanksgiving weekend. That marked his first time around two-turns, and he passed with flying colors, methodically wearing down the stubborn leader. With a Breeders' Cup Classic winner as his sire, and Phipps blood coursing through his bloodlines from the female side, McCraken is one who should be able to appreciate things as distances increase. He's number two with a bullet heading into 2017.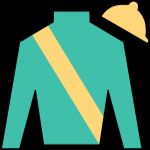 3) Mastery (Candy Ride—Steady Course, by Old Trieste) Bob Baffert (3-3-0-0)
From the powerhouse barn of Bob Baffert, this son of Candy Ride first made the list off of only a maiden win. Plenty has happened for the highly regarded $425,000 yearling purchase in the past month. First he cruised to victory over the very good California Diamond in the Grade 3 Bob Hope Stakes, before taking his next step forward by taking on two-turns in the Grade 1 Los Alamitos CashCall Futurity. Unfortunately, the race came up rather weak, but Mastery did everything asked of him, winning by open lengths in a solid final time. The clear favorite of the West Coast juveniles heading into the new year, he will be in the good hands of a trainer who certainly knows how to get a horse running his best for the big races. He'll need to face stronger competition to move higher on this list, but that eventually will come.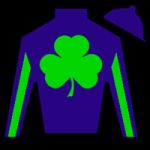 4) Mo Town (Uncle Mo—Grazie Mille, by Bernardini) Tony Dutrow (3-2-1-0)
It's hard not to like the progression of this son of Uncle Mo in only three races as a juvenile. He made his debut in a contentious maiden race at Saratoga in August, and came home a solid second. Next came a one-mile maiden at Belmont, where he dominated by seven lengths. Finally, he did all the dirty work in chasing down the favored Takaful in the Grade 2 Remsen, before coming home a smart winner. Having that experience going nine furlongs last time should serve him well on next spring's trail. As it stands now, the $200,000 Keeneland yearling purchase is New York's top two-year-old, and there is good reason to believe that there is still more improvement to be made, as a son of Uncle Mo, and out of a strong female family.
5) Saint's Fan (Tale of Ekati—Boy Crazy, by Sky Mesa) Dallas Stewart (2-2-0-0)
Trainer Dallas Stewart has made a name for himself getting horses ready to run a big race on the first Saturday in May. He also has never been a trainer to rush his young horses early. That is a big reason why it is easy to like what you see from this homebred sired by Tale of Ekati. He's done nothing but sprint so far, but in both a maiden race at Churchill Downs, and the Louisiana Champions Day Juvenile, he looked like the real deal in dominating his competition down the stretch. The breeding could lean a little more to a mile than ten furlongs, but if you've watched his first two races, he gives every indication visually of a horse who has a real efficiency in motion, suggesting that he will be just fine going longer. It looks like the Lecomte will be next for this Louisiana-bred.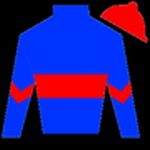 6) Gunnevera (Dialed In—Unbridled Rage, by Unbridled) Antonio Sano (6-3-1-0)
I must admit, I was slow to come around on the hero of the Saratoga Special and the rich Delta Downs Jackpot, but I am starting to warm up to him now. While he really was no match against Three Rules in two races, and one race against Classic Empire, those races were not the Derby. He looks like a horse who should only get better as the distances increase. The son of Dialed In also looked better than ever in destroying a pretty good field at Delta Downs. Like all stone-cold-closers, he will always be at the mercy of pace and traffic, but it is clear now that he is a strong late runner with real class. Horses like this don't often win the Derby, but they generally make the field, and often cash a check.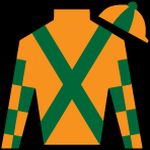 7) Running Mate (Creative Cause—Street Mate, by Street Cry) Larry Jones (2-2-0-0)
Although he has yet to make his first appearance in stakes company, this Larry Jones-trained son of Creative Cause has certainly turned heads in his first two appearances on race day. In his maiden debut at Delaware Park, and then in an allowance appearance at Fair Grounds, Running Mate turned away his competition with disdainful ease. Larry Jones is one of my favorite trainers going, and while he doesn't have the numbers of some of the big boys, he seems to get the most out of what he does have. The competition obviously will only get tougher, but it will be interesting to see what Jones can do with this homebred who has looked so good in his first two starts.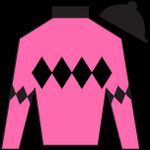 8) Beach Bum (Arch—Chili Cat, by Storm Cat) Bob Baffert (1-1-0-0)
I love the body type of this one. He looks powerful, and is certainly bred to get the distance. He looked anything like a plodder in his career debut on the afternoon after the Breeders' Cup show left town. Taking on a large field of maidens at Santa Anita, the son of Arch had speed to stay close early through fast fractions, before taking charge of the race at the top of the lane. Final time for the 5 ¼-length win in the seven-furlong race was a solid 1:22.83. A $400,000 yearling purchase by Gary and Mary West, Beach Bum is a half-brother to the long-winded turf runner, Cat's Claw, who won the 12-furlong Waya Stakes at Saratoga in 2014. He's been away from the worktab for a few weeks, so hopefully nothing is amiss heading into his sophomore season.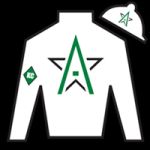 9) Good Samaritan (Harlan's Holiday—Pull Dancer, by Pulpit) Bill Mott (3-2-0-1)
With a little luck, this one could have been a Breeders' Cup winner. It's been nothing but turf so far for this son of Harlan's Holiday owned in partnership by the China Horse Club and WinStar Farm. Clearly, his turf form has been excellent for trainer, Bill Mott. A first out winner at the Spa in August, he came right back to score in the Grade 2 Summer Stakes at Woodbine with a strong closing kick. Sent off as the favorite in the Breeders' Cup Juvenile Turf, he had an unfortunate run into the first turn, which cost him positioning. Still, he came home full of run to finish a good third in the 14-horse field. With his turf ability and class proven, I look for the WinStar homebred to try the main track next year on the road to Louisville. While the turf breeding is there, nothing in his pedigree suggests that he will not be able to perform equally well on the dirt.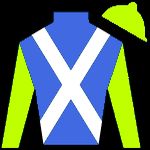 10) No Dozing (Union Rags—Stay Awake, by Pulpit) Arnaud Delacour (4-2-1-0)
While he has not dazzled in any of his four lifetime starts, this son of Union Rags certainly seems to be headed in the right direction for young trainer, Arnaud Delacour. After facile maiden and allowance victories at Delaware and Laurel to begin his career, he was beaten in two straight stakes races. Further investigation leads me to like those two losses more than you can see on paper, though. In the Classic Empire Breeders' Futurity, he had gate trouble and made a nice middle move. In the Remsen, he did not have the speed to stay with Mo Town, but I really liked the way he was striding out to the wire late. With Classic breeding on both sides look for him to only improve at three.