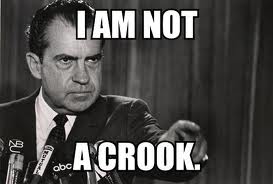 East Coast Bias … I don't think I have it, but if I do, how did I catch it???

Truth be told, I am not even sure what it means. Perhaps I should I pack up my bags and move to a residence on the Eastern Seaboard as soon as humanly possible? Do I secretly envy any person lucky enough to live within 100 miles of New York City? Is it time for me to pin up a few pictures of sunny California to the business end of my dartboard?

Maybe it would help if I told the people who have accused me of ECB the past few years, that I love the West Coast. I lived in California and Washington State, and enjoyed my time in both places immensely. Or perhaps they would be moved if they knew that two of my three favorite horses of all-time were based in California. Yes, I loved good ol' Sunday Silence and Free House.

Perhaps if I reminded folks that I was the guy who just a few short years ago campaigned in my writing for Blind Luck to be the Juvenile Filly Champion over She Be Wild. Keep in mind that Blind Luck was a Californian filly, while She Be Wild was from Chicago (the town which I have called home for the past ten years.)

You see what's happening here, don't you? I feel obliged to defend myself against those who choose to sling the dreaded ECB tag in my direction. Is this the time that I should also renounce communism?

I know I am not the only person that has been accused of this malady. Is malady the right word? It seems of late that whenever a horse that is based east of California is in anyway selected ahead of another horse that is from California, the only possible reason is that the evil doer is East Coast Biased.

It has gotten so bad that the last time I visited the doctor; I needed to tell him about knee pain, a chronic cough, and you guessed it … that I might have become inflicted with the dreaded ECB. He took the 'give it some time, and we keep an eye on it' approach, but I can only imagine what he will say when I tell him that I believe Havre de Grace deserves the Horse of the Year award over Game On Dude.

You know what? Knowing the fair-minded, objective thinking Midwesterner that I believe him to be, I think he will agree with me on this one.

After all, doesn't Havre de Grace have five graded stakes wins against strong competition in only seven starts, while Game On Dude only has two such wins, also against strong competition, in eight starts this year?  The fact that the latter beat the former by a length-and-a-half in a race which both horses lost does in no way trump those kind of full-season statistics.

Continue to point you finger and yell East Coast Bias if you must, but know this … I will just keep calling it like I see it.