1. Dullahan 12-1 (Even The Score-Ava Mining My Own, by Smart Strike) Dale Romans - I had a feeling this horse was sitting on a big race before the Blue Grass, and a big performance is exactly what we saw. His closing kick is the best of the crop, and is perfectly suited for the distance and pace scenario of this year's Kentucky Derby. You want a horse that is just beginning to peak when May rolls around, and that is exactly where one of the best horseman in the nation, Dale Romans, would seem to be with this big son of Even the Score. In order to like him as much as I do, you need to be willing to take a leap of faith that he is as good on dirt as Polytrack, but considering his BC Juvenile rally, and his strong workouts over the Churchill strip, I am ready to take that leap.
2. Union Rags 6-1 (Dixie Union-Tempo, by Gone West) Michael Matz – The Florida Derby is a throw-out. There, I said it. Well, maybe not a complete toss, as it should have given him the seasoning he will need to run a big race next week. As consistent and impressive as anyone in this crop, the only question I have left, is will his rally be as effective at the ten furlongs of the Kentucky Derby. Judging by the way the horse looks physically, as well as, the way he looks in finishing every one of his career races, my guess is that the answer will be yes, making him the horse to beat at Churchill Downs.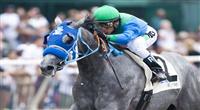 3. Creative Cause 10-1 (Giant's Causeway-Dream of Summer, by Siberian Summer) Mike Harrington –  Losing the Santa Anita Derby may have been the best thing that could have happened to this colt. After running a big race to easily win the San Felipe, (it looks even bigger after the Arkansas Derby result) he came back to run a solid, yet unspectacular race last time. That even effort, in which he should have gotten a lot out of, will have him ready to run big in Louisville. He's got class, good experience over the track, and it looks like the distance will not be a problem. Are we due for another gray winner of the Kentucky Derby?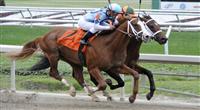 4. El Padrino 25-1 (Pulpit-Enchanted Rock, by Giant's Causeway) Todd Pletcher - For six months I have been saying that this is a horse who really wants to run long. Now is the time to put that belief to the test. I could tell you that the Florida Derby was just not his day as far as pace, track, and tactics, but what it really comes to for me, is that when a horse who has shown enough ability to be competitive against top horses, suddenly gets ten furlongs and a strong pace to boot, wonderful things can happen on the first Saturday in May. Wonderful things at excellent odds.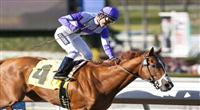 5. I'll Have Another 12-1 (Flower Alley-Arch's Gal Edith, by Arch) Doug O'Neill – Like Gemologist, this one has only had the benefit of two races this year to prepare for Louisville, which was also true for a number of recent Derby winners, but unlike Gemologist, he has the benefit of both of them coming in two-turn races. I still like the horse he nosed out in the Santa Anita Derby better, but there is plenty to like here. With one of the more sturdy pedigrees for a distance in the field, it would certainly come as no surprise if this one was strong in the late stages. He also is getting better with each start this year, so any more improvement, which is certainly possible for this lightly raced colt, could see him pulling off his third straight upset.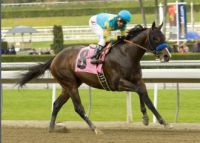 6. Bodemeister 6-1 (Empire Maker-Untouched Talent, by Storm Cat) Bob Baffert – Bang. Zoom. This horse's career prospects have shot to the moon! So why don't I have him any higher than I did before the Arkansas Derby? History and pace. Taking the latter first, I find it  extremely difficult to assume a horse, who has only two lifetime wins, will be able to do much more than thrust himself into a pace that is simply too hot to win, considering the rigors of the Kentucky Derby. The history part comes in as much for the lack of Derby wins for horses who crushed the fields in their last race before Churchill, as it does for the 130-year drought for unraced juveniles.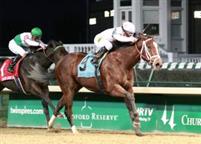 7. Gemologist 8-1 (Tiznow-Crystal Shard, by Mr. Prospector) Todd Pletcher – What's not to like? He's never been beaten, is well bred, has solid connections, and showed another gear late in the Wood Memorial. On the other hand, I question who he's beaten to date, and the small issue of being a little under prepared, with only having a one-turn allowance race, and the Wood this year to prepare him for the Derby. I also would not want an inexperienced colt to be too close to a fast and contested pace going this distance. Great horses can certainly overcome all of this, and maybe he is special, but I haven't seen enough yet to become a full believer.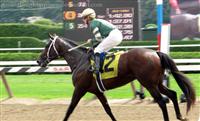 8. Daddy Nose Best 20-1 (Scat Daddy-Follow Your Bliss, by Thunder Gulch) Steve Amussen - I really can't say anything bad about this horse. I do not love Scat Daddy as a ten furlong sire, but having Derby and Belmont winner, Thunder Gulch on the bottom side makes up for that. He did not run against world beaters in San Francisco or New Mexico, but I do not think those fields were that weak either. I like his running style, and the way he seems to really want to grind it out all the way to the wire. He also should benefit from picking up Garrett Gomez, and seems to be thriving since arriving at Louisville. If he's good enough, he's eligible to run huge in eleven days.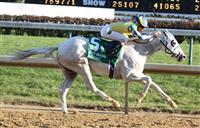 9. Hansen 10-1 (Tapit-Stormy Sunday, by Sir Cat) Michael Maker – No respect for the champ? Well, I wouldn't go that far. I truly believe that Hansen is a really good horse, and one of the best of his generation. The issue I have, and I expect Hansen will have, is that in no way does the Kentucky Derby set up well for him. I do not think ten furlongs will be his best distance, nor do I see much hope that Hansen will get much of a breather at anytime during the first six furlongs, and that is true if he is first early, or fourth. Now the Preakness, on the other hand, could be an entirely different story.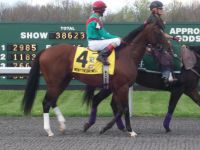 10. Went the Day Well 20-1 (Proud Citizen -Tiz Maies Day, by Tiznow) Graham Motion - I am grappling with two main thoughts that I had seeing this one in person while winning the Spiral Stakes. The first one is a positive ... on looks, I thought he was a complete standout over his competition, and that fact is something I've learned to trust over the years. The second thought is the troubling one ... he really did not beat anything at Turfway. He will be stepping up from high school to the pros in the Derby, and while there are compelling reasons to believe he can continue to improve, I'm not sure if he is ready for this much, this fast.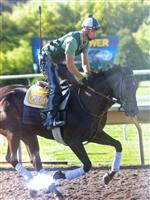 11. Take Charge Indy 15-1 (A.P. Indy-Take Charge Lady, by Dehere) Patrick Byrne - I'm not sure why I don't like this one better. He is the best bred horse in the race, is coming off a big win in the Florida Derby, and will be ridden by a guy who clearly knows how to win the Derby. I guess I see those series of losses before the Florida Derby, and think he is just not quite at the top of this class. If that win had been more dynamic, I probably would hold a different outlook, but with the track bias, moderate pace, and race-riding going on behind him, it struck me as more of a fluke than a horse announcing himself ready to take things to the next level.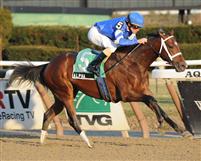 12. Alpha 15-1 (Bernardini-Munnaya, by Nijinsky II) Kiaran McLaughlin – It pains me to put such a fine horse as Alpha all the way down in the number twelve position, but the honest truth is I like the top 11 horses better. I worry a little that he is not 100% since his recent minor hiccup, and that is no way to come up to a race like the Derby. If he had been one of my standouts, I might be more willing to believe he can overcome the little setback, but I've always considered him more of a Stay Thirsty rather than a Street Sense.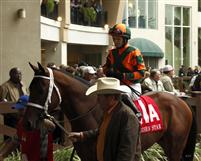 13. Mark Valeski 25-1 (Proud Citizen-Pocho's Dream Girl, by Fortunate Prospect) Larry Jones – This is a horse that I think will go on to have a very successful career if he stays healthy. He is tractable, consistent, good looking, and has shown enough ability to compete against good horses. The problem for the Kentucky Derby is, he just looks like a horse better suited for 8 1/2 or 9 furlongs rather than the demanding distance of the Kentucky Derby. My gut tells me, and so does his pedigree, that this horse will be not one of the ones feeling strong down the long Churchill Downs stretch.
14. Rousing Sermon 30-1 (Lucky Pulpit-Rousing Again, by Awesome Again) Jerry Hollendorfer – This horse always rallies. He seldom wins, but he always has something in the tank to pass horses when the real running begins. Maybe, just maybe, if the pace is hot, and the frontrunners start to wilt, he will be one of the main beneficiaries with that stretch kick. It seems a little far-fetched considering he has not been winning against lesser, but a good showing is certainly a possibility.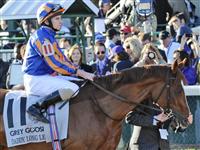 15. Daddy Long Legs 25-1 (Scat Daddy-Dreamy Maiden, by Meadowlake) Aidan O'Brien – On the one hand you have a horse who already has a nice win at 1 3/16 miles for a trainer who knows how to get horses ready for big races, and at extended distances. On the other hand you have a horse coming halfway across the world for only his second race of the year, with only one awful race showing up on his dirt form, and with no distance pedigree to speak of ... seems like the second hand outweighs the first in this case.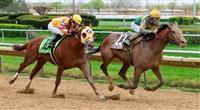 16. Done Talking 35-1 (Broken Vow-Dixie Talking, by Dixieland Band) Hamilton Smith – Can a slow horse win the Kentucky Derby? The answer is yes, it's happened before, and it will happen again. One of the things that needs to happen is a pace meltdown, and this year, there is a realistic chance of that taking place with the addition of the sprinter, Trinniberg to the field. The other thing that needs to happen, in order for a slow horse to wear the roses, is to have an overall lack of talent in the field. Unfortunately for Done Talking, I do not think that is true this year. In this field, it's much more likely a solid rally only takes the Illinois Derby winner to fifth or worse.