1. Union Rags (Dixie Union-Tempo, by Gone West) Michael Matz – Remains the big cheddar until I have good reason to remove him from the same spot he's resided in for better than five months now. The seasonal debut in the Fountain of Youth was not only a thing of beauty, but also should leave plenty of room for improvement for him to get better in each start with the objective being to peak in May, and hopefully into early June. Things will get tougher next out with a strong field lining up in the Florida Derby, but that should only help him be prepared for the big test at Churchill Downs.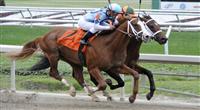 2. El Padrino (Pulpit-Enchanted Rock, by Giant's Causeway) Todd Pletcher - I must admit I am a little surprised with the latest news coming from Pletcher saying that he is likely to run in the Florida Derby rather than a return trip to New Orleans for the Louisiana Derby. My thinking being that one more progression in class before the Derby would have been good for this improving colt, not to mention the Fair Grounds surface is probably kinder to his late acceleration. Having said that, I guess it is getting late to be too early to test yourself against the big boy(s).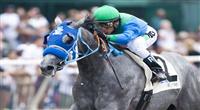 3. Creative Cause (Giant's Causeway-Dream of Summer, by Siberian Summer) Mike Harrington – "Class will tell." "The cream will rise." After last year's Derby Trail chaos, I had almost forgotten these time tested ways of measuring who's who among the Derby contenders. Creative Cause demonstrated why I've always considered him the best of the West with a strong win in the San Felipe. He shied away from the whip a bit, but once on a straight course, he was clearly best and opened up big soon after the wire like a horse who will not mind ten furlongs.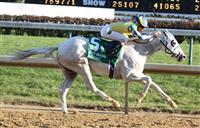 4. Hansen (Tapit-Stormy Sunday, by Sir Cat) Michael Maker – How much fun was the Gotham? The beautiful white horse, already a champion, rebukes all the naysayers by relaxing early, going well wide on the first turn, before dismantling a large field at the Big A. Reports of his demise were clearly premature. It was great to see, and I am pleased that the top juveniles have come back so well this year, but ... I still can rate him no higher than fourth considering the Derby will have plenty of speed and is run at a distance probably longer than ideal for this excellent horse.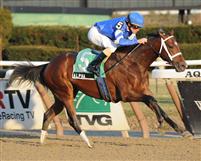 5. Alpha (Bernardini-Munnaya, by Nijinsky II) Kiaran McLaughlin – It's been awhile since we've seen this attractive son of Bernardini strutting his stuff on the inner track at Aqueduct, but that's OK. He got his work in early this year, and now is being allowed a little more time to mature before one more prep race prior to Louisville. Whether or not he can handle the same horses that beat him in last year's BC Juvenile is still a big question, but he has all the look of a horse that might be improving enough, as so many horses do at this age.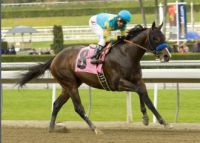 6. Bodemeister (Empire Maker-Untouched Talent, by Storm Cat) Bob Baffert – Can a horse with this much early speed and this little experience really be a threat in the modern Kentucky Derby? I'm inclined to be very skeptical, but on the other hand, his last two races were excellent, he's in great hands, and his breeding suggests that the distance will be within his scope. I need to see even more improvement in his next start, but his talent and potential are enough to grab this relatively lofty ranking.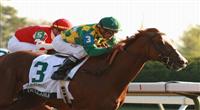 7. Dullahan (Even The Score-Ava Mining My Own, by Smart Strike) Dale Romans -Another who was to all intents and purposes no match for the big three in last year's BC Juvenile. Add in the fact that he has never won a race on dirt, and you can see why I was late to bring him into the Sweet 16; however ... last year's Derby did teach me that the times they are a changing. He improved with each start last year. His Juvenile was good enough to say he can handle dirt, and his seasonal debut, despite being on the grass, could not have been a better way, for a horse who wants to run 1 1/4 miles soon, to start the year.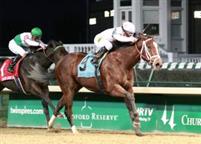 8. Gemologist (Tiznow-Crystal Shard, by Mr. Prospector) Todd Pletcher – Does the passing of the Rebel to instead run in an allowance race this week mean that there are worries in his camp? Maybe, or maybe it is strictly travel related. I am skeptical of that, as well as the fact that it has been so long since his last race. I do like the breeding and the potential shown at two, but this one needs to step and show us all something sooner rather than later.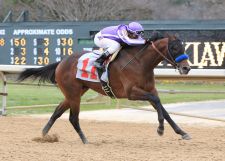 9. Castaway (Street Sense -Priceless Storm, by Unbridled) Bob Baffert - Looking for a horse that is bred for the distance? This son of Street Sense may be your best bet. It may have taken him a few races to break his maiden, but clearly he is learning and getting good at the right time. While his Southwest win was not the faster half, I was impressed with the way he got great position from an outside post on a short run to the first turn, and then looked plenty strong down the lane. Further improvement could make him the horse to beat in the Rebel, and send him to Louisville as a real threat to win it all.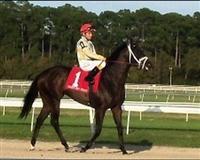 10. 
Prospective
 (Malibu Moon-Spirited Away, by Awesome Again) Mark Casse – Happily, I have bet him in both races this year at Tampa Bay Downs. He offers distance breeding, tenacity, a tractable running style, and for the most part, consistency. Problem is, there is little to go on as far as rating his class versus the best of the crop. I am willing to excuse the poor performance at Churchill as a bad day, but I believe the horses he beat last week to be a far cry from what he will soon see. Still interesting to me, but I have the feeling he might be the type to run well to finish sixth in the Derby.
11. 
I'll Have Another
 (Flower Alley-Arch's Gal Edith, by Arch) Doug O'Neill – Knowing the crowd at Churchill Downs as well as I do, both in the infield and out, this could be one of the most aptly named horses in the history of the First Saturday in May. As for as the horse, he has a strong performance in his last, as well as, good distance breeding to recommend him. On the negative side, there was a reason he was a rank outsider when he won the Lewis. I want to see one more good race before I get too excited.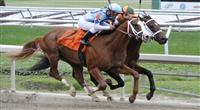 12. Mark Valeski  (Proud Citizen-Pocho's Dream Girl, by Fortunate Prospect) Larry Jones – The progression from being well beaten in a maiden debut by Union Rags, to a pair of sprint wins, to finally a game second to my #2 in the Risen Star, is exactly how a good horse is supposed to do it, and make no mistake, this is a good horse. I could easily rank him higher but for the nagging worry I have that he will be best suited at 1 1/8 miles or less. Great horses can overcome that breeding, but good horses generally struggle down the Churchill Downs lane.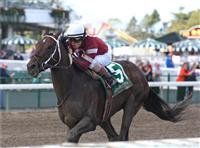 13. Sabercat (Bluegrass Cat-Miner's Blessing, by Forty Niner) Steve Amussen - This is one horse that I consistently see higher on many experts list ... I remain skeptical. His one big win was at the bullring of Delta Downs and he has not been seen since. Sure he looked good, and earned the needed dollars in the bank, but Delta Downs is simply not a strong indicator of Triple Crown success. Having said that, there is no reason to believe that he could not keep improving and be a really nice horse, but this is as high as I can rank him right now.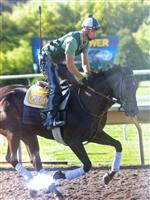 14. Take Charge Indy (A.P. Indy-Take Charge Lady, by Dehere) Patrick Byrne - This horse has been a bit of an enigma since I saw him up close last summer at Arlington Park. He is that typical well-bred horse that exudes the potential to put it all together by the time the Derby rolls around. Sometimes these types click, like Pleasant Colony did (I am showing my age with that reference), but more often they never quite get it done. The fact that he was scratched out of the Tampa Bay Derby because of the post does not add to my confidence that he will get over the also-ran hump.
15. 
Secret Circle
 (Eddington-Ragtime Hope, by Dixieland Band) Bob Baffert – It's hard not to like this horse. He's well bred, trained by Bob Baffert, and has done nothing but run well. In fact, he's very close to still being undefeated, and a Breeders' Cup winner to boot. I however, like many, see all the signs of a horse who may struggle to run longer distances effectively. It's not out of the question that his talent will carry him to be a contender in the Derby or the Preakness, but I still see it more likely that it will be decided soon to keep away from the classic distances.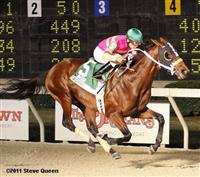 16. My Adonis (Pleasantly Perfect-Silent Justice, by Elusive Quality) Kelly Breen – He's not as good as Hansen.   That fact became plenty clear in the Gotham. Still I see hope for this one, as the difference between 1 1/16 miles on the inner track at Aqueduct to what they will all see on Derby Day is night and day. As a son of Pleasantly Perfect, there is real hope this one will continue to get better and better with age and experience. Whether or not that will make much difference in eight weeks is debatable, but the trip should not be the issue if he is good enough.