Many articles have been authored regarding the sires and sire lines of U.S. Classic winners, classic referring to the Kentucky Derby, Preakness and Belmont Stakes. However, not as much attention is given to the distaff families of the Triple Crown heroes. Like their sire counterparts, certain distaff lines produce more classic victors than others.
Here's a quick history lesson on female family numbers. At the end of the nineteenth century, Bruce Lowe, an Australian pedigree researcher, invented a way to classify the female families of thoroughbreds. He traced the English Classic winners back to their female family origins, then counted the number of Classic winners from each family and numbered the original mares.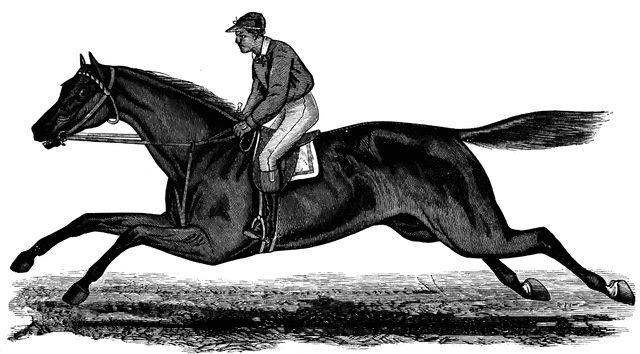 Lowe numbered 43 female families. In ongoing efforts, the English female families were expanded to 50 and later families native to America, Argentina, Poland, and Australia were developed. To make things easy, the thoroughbred female families were sorted by number and letter for classification. The lower case letters are considered branches of the original mares. The English families were designated with a number, then letter (1-a) while the American families were sorted by letter then number (A1).
In 2002, researchers at Trinity College in Dublin, Ireland used Mitochondrial DNA to trace Thoroughbreds through their female families and proved what many have suspected - there have been many errors in the stud books from the 1700's that persist to modern times; However, no matter how flawed, the Lowe female family classifications remain the best way to determine the female families for overall purposes.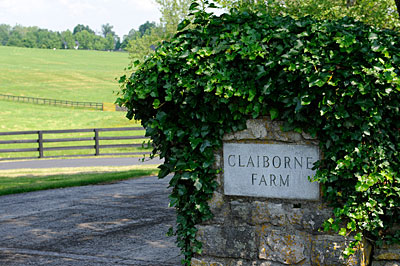 Like human family trees, certain thoroughbred lines have waxed and waned. Some are almost non-existent, due to barren or unproductive horses, lack of racing ability and/or the decline of the horsemen that developed particular branches. Other distaff families have flourished with attention to careful breeding and cultivation by the top horsemen. Again, similar to their sire counterparts, certain distaff lines have succeeded in monopolizing the highest levels of racing.
Since the distaff families are classified by family number then branch, there are two ways to determine which line has produced the most Kentucky Derby, Preakness and Belmont Stakes winners. One, by the overall number of horses in the entire family, and two, by the branch of a specific family.
Family 4, dating back to the Layton Violet Barb mare, is one of the more prolific lines in thoroughbred history. Seventeen horses from this group, dating from 1895 (Halma) to 2001 (Monarchos) have won the Kentucky Derby. Five members each from the branches of 4-m (Magnolia) and 4-r (Cub Mare) have been successful, with two representatives from 4-d (Manganese) and 4-n (St. Marguerite), and one each from 4, 4-c (Maniac) and 4-e (Fair Helen).
The award for most Kentucky Derbies won by a single branch goes to family 23-b (Turk Mare) with seven victories. Kingman started it in 1891 and other members of this family include Zev (1923), Tim Tam (1958), Affirmed (1978), Winning Colors (1988), Lil E Tee (1992) and Mine That Bird (2009). this year, Itsmyluckyday and Mylute will represent this female line in the Kentucky Derby.
Accordingly, Family 4 has taken the most Preakness and Belmont Stakes as well. Of the eighteen members that have won the Preakness, the most have descended from the 4-r branch, but interestingly, none of the 4-r family has won in modern times. Five of them, the last in 1911, have been successful in the Preakness. Similar to the Derby, right behind Family 4-r in Preakness victories is the 4-m (Magnolia) offshoot. Harold (1879) was the first, but this family didn't flourish until the mid 1990's, when it produced Faultless (1947), Timber Country (1995) and Bernardini (2006).
The progeny of the 12-b line (Diana) have been the most successful in the Preakness Stakes, gathering a total of seven trophies. Like the 4-r descendants, 12-b started their winning ways in 1886 with The Bard, but the last of this family to take home the bouquet of black-eyed Susan was Bally Ache in 1960.
Family 4 continues its domination of the Classics in the Belmont Stakes. Sixteen Family 4 horses have taken the Belmont Stakes, the most recent being Temperence Hill (1980) from family 4-f (Alice Hawthorn). Like the Derby and Preakness, Family 4-r are represented the most, with five winners from 1883 – 1924.
Other family numbers are just as prolific in the Belmont, albeit more modern. There have been five winners from the 12- b family (Diana), mainly from the late 1800 – early 1900's but the last member of this group to take the Belmont was Victory Gallop (1998).
A strong branch in modern times is Family 8 (Bustler Mare). Four members each from 8-c (Woodbine) and 8-f (Remembrancer Mare) and three from 8-h (Atalanta) have taken the Belmont Trophy. The earliest member was Vito in 1928 and continues through to 2007 with Rages to Riches. Additionally, Better Than Honour, the only mare to have produced two Belmont Stakes winners is included in the 8-f group.
Better Than Honour produced Jazil and Rages to Riches, consecutive Belmont Stakes winners, but she was preceded by Leisure (family A-5), who is represented by two Preakness winners, Royal Tourist in 1908 and Holiday in 1914. No dam has produced two Kentucky Derby winners, although the mother /daughter duo of Iron Maiden and Iron Reward (family A-4) produced Iron Liege (1957) and Swaps (1955) and they are the only mother/daughters to do so.
So what does this mean for this year's Classic races? It isn't coincidence that the best female families produce the most classic winners, but It would be folly to exclude or include a Derby contender on your list simply because of his or her family number. It is important to ascertain your favorite Derby horses' current female family class, aptitude for distances, current form and take it from there.
Kentucky Derby Contenders Female Families:
| | | DERBY WINNERS FROM SAME FAMILY NUMBER |
| --- | --- | --- |
| | | |
| | | |
| | | 1878 – Day Star; 1938 – Lawrin; 1950 – Middleground; 1960 Venetian Way; 1983 – Sunny's Halo |
| | | |
| | | |
| | | 1993- Sea Hero; 1994 – Go for Gin; 2004 – Smarty Jones; 2010 – Super Saver |
| | | 1895 – Halma; 1899 – Manuel; 1910 – Donau; 1924 – Black Gold; 2001 Monarchos |
| | | 1959 – Tommy Lee; 1980 – Genuine Risk; 1984 - Swale |
| | | |
| | | 1891 – Kingman; 1923 – Zev; 1958 – Tim Tam; 1978 – Affirmed; 1988 – Winning Colors; 1992 – Lil E Tee; 2009 – Mine That Bird |
| | | 1898 – Plaudit; 1927 - Whiskery |
| | | |
| | | |
| | | |
| | | |
| | | |
| | | |
| | | |