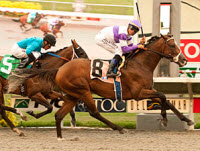 The only horse in the Best Pal Stakes (G-2) field without a race under his girth had an auspicious start to his career.   Know More, a well-built  son of Lion Heart, presented well in the paddock and race warm up, with his ears pricked forward, curiously taking in the hoopla. Breaking on the far outside, Know More, under the guidance of leading jockey Garret Gomez, sat comfortably in fifth place, running four wide in the beginning stages of the race. He went widest of all on the turn and briefly fell back to sixth. After getting his cue from Gomez, Know More started his run. He lugged in slightly through the stretch. Once he straightened out, the Doug O'Neil trainee switched leads and surged powerfully to catch the hard-trying filly Heir Kitty six strides before the wire. Know More won the Best Pal by a half a length, recording a final time of 1:16.14.  Besides entering the history books as the Best Pal winner, Know More will also be noted as the only first time starter to win his initial race in a graded stakes at Del Mar.
KNOW MORE (Lion Heart - Seattle Qui, by Seattle Slew) races for the same connections as Kentucky Derby/Preakness hero I'll Have Another, owner Paul Reddam  and trainer Doug O'Neil.  The colt sold for $210K at the Barretts May two year olds in training sale after working a furlong in :10.  
Know More has a miler speed over stamina pedigree.  His sire Lion Heart retired to Coolemore Stud at the end of his racing career in 2004. He was #2 on the first crop sire board in 2008, #6 on the second crop sire list and was the leading third crop sire in the USA in 2010. He was sold to stand stud in Turkey in 2010.  Lion Heart produced a previous winner in the 2008 Best Pal, Azul Leon. 
Sire: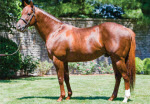 Lion Heart 
(Tale of the Cat - Satin Sunrise, by Mr. Leader)
Race record: 10-5-3-0 ($1,390,800)
Raced 2003-2004
Racing highlights:
1st – Hollywood Prevue (G-3)
1st – Hollywood Futurity (G-1)
2nd – San Rafael Stakes (G-2)
2nd – Blue Grass Stakes (G-10
2nd – Kentucky Derby (G-1)
1st – Long Branc BC Stakes (G-3)
1st – Haskell Invitational (G-1)
Female Family:
Know More's dam Seattle Qui was unplaced in two starts.  She bore four foals and all except one of them have visited the winner's circle. Know More is a half brother to Willard Proctor Memorial winner Classical Slew (by Bernstein), a very precocious youngster who also placed in the Hollywood Juvenile Championship Stakes (G-3)  and a year later, the San Vicente Stakes (G-2).
Know More has an international distaff line. His dam is a half sister to the German Highweight Older Mare  Que Belle, dam of Will Rogers Stakes (G-3) hero Osidy. Another half sister produced the Austrian Champion Older Horse and Stayer, Italian Stallion.  
Broodmare Sire:
Triple Crown Champ Seattle Slew is Know More's damsire. Seattle Slew is a Brilliant/Classic Chef-de-race, meaning that he's known to impart brilliant speed and classic stamina to his offspring. Despite his demise in 2002, Seattle Slew can still be found among the leading broodmare sires, with over 100 stakes winners to his credit, and half of them graded stakes winners.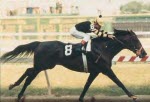 Seattle Slew
(Bold Reasoning - My Charmer, by Poker)
Race Record: 17-14-2-0 ($1,208,726) Raced: 1976- 1978
1977 Champion Three-Year-Old and Horse of the Year

. 



Only horse to win the Triple Crown while undefeated.

 



Only Triple Crown Winner to defeat another Triple Crown Winner (Affirmed. '78 Marlboro Cup).
Victorious in eight Grade 1 races.
Know More is bred on the same Lion Heart/Seattle Slew bloodline cross as three of Lion Heart's best runners, 2010 Breeders' Cup Turf heroine Dangerous Midge, Lion Heart's only winner at 1 ¼ miles; the sprinter Pretty Prolific, winner of the Sugar Swirl Stakes (G-3) and runner-up in the Test Stakes (G-1); and the Grade 2 juvenile stakes placed Missyoulikecrazy.
The three-time Champion Spectacular Bid is Know More's second damsire. "The Bid" was indeed spectacular, winning graded stakes between seven furlongs and 1 ¼ miles. He was second twice at 1 ½ miles. In the breeding shed, Spectacular Bid didn't live up to his lofty race record. However, he was a moderate broodmare sire, his daughters producing 50 stakes horses.  Spectacular Bid's influence may be transferring a little farther down the line. He's the second damsire of Grade 1 winner Any Given Saturday, Grade 3 winners Bohemian Lady, Hunting, Quiet Harbor and Seal Cove. All five runners include Seattle Slew or his son A. P. Indy as damsires. Seal Cove is a descendant of the Northern Dancer sire line, as is Know More.
Know More's Prospects:
Know More appears to be a well-balanced muscular colt.  His gait has average reach with slightly high knee action, and he paddles slightly with his left fore.  He possesses good acceleration.
Know More's brilliant debut in the Best Pal Stakes will have race fans buzzing about his future. Should he exit the race in good order, the Doug O'Neil trainee will point to the seven furlong Del Mar Futurity (G-1) on September 5.  Should Know More run well in the Futurity, the next logical step would be the Breeders' Cup Juvenile. The chestnut colt carries plenty of stamina through his distaff line and should have no trouble handling 1 1/16 miles.  Should he run well in both of those races, we'll take a closer look at his Classic potential next year.
The question that should be posed is what exactly did Know More beat in the Best Pal?  Willard Proctor Memorial victor Amarish (by Scat Daddy) was disappointing in the Hollywood Juvenile Futurity and stopped in the stretch of the Best Pal.  Scherer Magic (by Doneraile Court) benefited from the pace meltdown in the Hollywood Juvenile Futurity but had no response in the Best Pal.  Granted, neither competitor owns a pedigree to be proficient over the Del Mar Polytrack. Scat Daddy's offspring are 0-4 and Doneraile Court has one winner from nine starters over the surface.  Other than the hard trying Heir Kitty, the rest of the field was mediocre at best.  Know More's final time of 1:16.14 was more than a second slower than last year's Best Pal hero Creative Cause (1:15.62), but on par with the 2009 Two Year Old Champ Lookin' At Lucky (1:16.06).
Before crowning Know More as a two year old champ or even as the best colt in California, let's see how he rebounds against better competition.  We'll know more about this promising colt next month after the Del Mar Futurity.