In keeping with my annual tradition, the time has come to reveal the 2013 GQ Derby Double Dozen, less than 90 days prior to the Run For The Roses. It's my Top 24 colts and geldings (sorry ladies, no fillies) that I humbly believe have the best shot of getting to Louisville on the first Saturday in May and not only break from the starting gate at approximately 6:20pm (EDT), but have the pedigree to win at the classic distance (1¼ miles).

 

Here's how the previous five GQ Derby Double Dozen lists (on WNST.net) have fared in picking the Kentucky Derby winner…

 

2008: Big Brown was ranked #2.

2009: Mine That Bird was not on the list (nor was on anyone's list); Derby runner-up Pioneerof The Nile was ranked #1.

2010: Super Saver was ranked #10.

2011: Animal Kingdom was not on the list; my #1 was Santiva who finished 6th at 34-1 just 5½ lengths behind the winner.

2012: I'll Have Another was ranked #10.

Through the first 5 years, a trend seems to be developing. In even numbered years, the Derby winner has been in the Top 10 of the GQ Derby Double Dozen whereas in odd numbered years, he was nowhere to be found. When you review this list, the majority of you will surely say, "Well, that trend will continue", because most of the current leading Derby contenders such as Shanghai Bobby, Goldencents, Oxbow and Verrazano are nowhere to be found.  


Again, the point of this list is to mention 3-year-olds who, in my humble opinion, are built (i.e. pedigree) to be successful when asked to run 10 furlongs and carry 126 lbs. for the first time in their racing career. Period!        

 

Below is the 2013 list which shows my ranking, horse name, trainer, current jockey and facts/comments which include the Dosage Index (if you don't know what this is... Google it). Call me a dinosaur, but I still believe in Dosage. Lastly, the number in brackets [0] is the Derby points earned as of Feb. 9th, which is a system being used for the first time if/when more than 20 entries are received to run in the 139th Kentucky Derby on the first Saturday in May.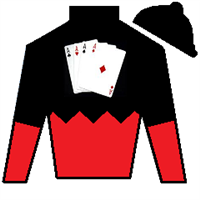 #1 – Tiz the Truth (B. Baffert / G. Stevens) KY-bred son of Tiznow made quite the impression in breaking his maiden by 7½ length recently going 1 mile @ SA. Strange how Gary Stevens picked up the mount shortly after he came out of retirement to, "…help develop some young horses". Uh yeah, right. If you believed that, then I have some land east of Atlantic City to sell you. Don't be surprised to see him take a big step up into graded stakes to get on the fast track to the Derby. Dosage: 2.00 [0]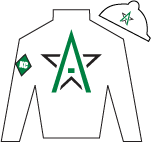 #2 – Revolutionary (T. Pletcher /J. Castellano)  KY-bred son of War Pass overcame traffic issues to win the Withers @ Aqu in his 3-year-old debut. He showed a lot grit and determination "plowing" thru rivals in deep stretch. This is the type of colt who won't be intimidated running against 19 others. Hopefully he'll stay in NY for the Gotham and/or Wood on the way to Louisville. Dosage: 3.00 [10]



#3 – Shakin It Up (B. Baffert / M. Garcia) KY-bred son of Midnight Lute awaits his 3-year-old debut. His 3rd place effort in the Hollywood Prevue was better than it looks on paper. Stuck behind rivals from the quarter pole to mid-stretch, finally got out and finished full of run. With his off the pace running style and fact he's been a part of small fields in all 3 career outings, if/when he gets some pace to run at… lookout! Dosage: 1.67 [0]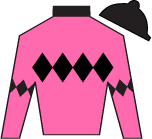 #4 – Treasury Bill (R. Ellis / J. Talamo) KY-bred son of Lemon Drop Kid should be able to run all day, but is he fast enough? That question won't be answered until he goes at least 8 furlongs. In his 2 career (sprint) races, much like a freight train it takes him awhile (4 furlongs) to get into gear, but when he does, it's Zenyatta-like. Like his daddy, the longer the race the better he (should) be. Dosage: 1.48 [0]



#5 – Always in a Tiz (D. Schettino / P. Lopez) KY-bred son of Tiznow was 3rd in the one mile Smarty Jones @ OP on Jan. 21st as 9-5 favorite but showed his pedigree for wanting more distance as he galloped out well beyond the winner (Will Take Charge) and runner-up (Texas Bling). His best races are yet to come as the Derby preps continue to get longer. Could show up in the Southwest, Fountain of Youth or Gotham Stakes next. Dosage: 2.20 [2]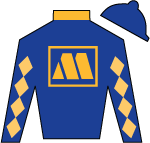 #6 – Proud Strike (S. Asmussen / B. Hernandez) VA-bred son of Smart Strike has progressed with each start and has raced well in 2 efforts over the CD dirt. He's poised to stay in NOLA and take a big step up in the Risen Star and/or Louisiana Derby to punch his ticket to Louisville. Dosage: 3.00 [0] 

 
#7  – Belvin (B. Baffert / R.Bejarano) FL-bred son of Empire Marker is built to get the classic distance with Storm Bird on the bottom. Owner Donald Dizney is an owner who loves the TC races and appears to be counting on this one to get him to Louisville on the first Saturday in May. Been steadily training for his 3-year-old debut since breaking maiden Dec. 26th @ SA for potential start in San Felipe Stakes @ SA. Fact that Bejarano (0 for Derby in his career) is in the irons tempers my enthusiasm a bit. Dosage: 3.00 [0]



#8  – Hear the Ghost  (J. Hollendorfer / J. Hernandez) KY-bred son of Ghostzapper  is screaming for more than the sprint distances his only 2 races, as he routinely works at 6f. He's got an uphill battle to get to CD on the first Saturday of May, and even if he does and manages to win, he'll become only the 3rd gelding to win the Derby since 1929. The ultimate longshot. Dosage: 3.00 [0]



#9  – Dynamic Sky  (M. Casse / J. Rosario) ONT(Canadian) -bred son of Sky Mesa kicked off 3-year-old campaign w/ win in Pasco then ran out of real estate in Sam F. Davis beaten a neck, when trying to close against a snails early pace. His only OTB finish (6th by 5¼) came in BC Juvenile where he had a fistful of excuses.Will likely spend remainder of the winter in Tampa and run in its Derby. Dosage: 2.50 [8]  


#10 – Normandy Invasion (C. Brown / J. Lezcano) KY-bred son of Tapit took a month off  after beaten a nose in the Remsen @ Aqu in November. He resumed training in mid-January at Palm Meadows and will certainly surface in a Derby Point System, why else would the Derby Future Wager braintrust include him in Pool #1? Dosage: 3.80 [4]




#11 – Sky Captain (M. Casse / P. Husbands) KY-bred son of Sky Mesa stretched out from 6½f to 9f (1 1/8) to start his sophomore campaign, with a decent runner-up effort behind much-hyped Derby contender Cerro (due to Michael Phelp's investment in Team Valor). The race looked more like an afternoon workout as the jock never asked him for everything he had in the tank. Dosage: 3.00 [0]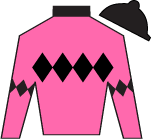 #12  – Flashback (B. Baffert / J. Leparoux) KY-bred son of Tapit had it all his way in the "paceless" Robert B. Lewis @ SA but came home the last 4½ f in 54.26 with little encouragement and a bit green. With some maturing and ability to rate as he did in his maiden win, Baffert will need to figure out if there are enough Derby point races for all of his Derby contenders. Dosage: 2.73 [10]


#13 – Forty Tales (T. Pletcher / J. Velazquez) KY-bred son of Tale of the Cat 3-year-old debut in the 7f Hutcheson Stakes resulted in his first career loss after a 2 wins as 2-year-old sprinting. The $64k Question: Is he a sprinter with a closing kick or will he blossom when given the chance to stretch out? Work tab shows he gets faster the further he goes. Dosage: 3.40 [0]



#14 – Itsmyluckyday (E. Plesa, Jr. / E. Trujillo) KY-bred son of Lawyer Ron is 2 for 2 as a 3-year-old recording triple-digit Brisnet Speed Figure in both. Those two performances catapulted him into the Top Ten of most Derby Contender lists. He's already raced 9 times in his career and maybe he's peaking too soon? He'll point to the Florida Derby for his only shot to Run for the Roses on Saturday, May 4th. Dosage: 3.00 [10]



#15 – Whiskey Romeo (A. Dutrow / S. Elliott) KY-bred son of Forestry is a perfect, yet quiet 3 for 3. This one has been on my radar since winning a minor stakes race @ Lrl  on Dec. 1st going 7f after stumbling badly at the start. The way he recovered, still got the lead at the 1st call, and pulled away from his foes in deep stretch gave me an indication he might be special. He soundly beat Amerigo Vespucci twice, who has given a good account of himself since, running 3rd in the G2 Jerome followed by a 4th in the Withers. Dosage: 3.44 [0]



#16 – War Academy (B. Baffert / M. Garcia) KY-bred son of Giant's Causeway has been on the shelf since a maiden breaking debut @ BHP on Nov. 9th. Love the work pattern in January, but he's in "catch-up mode" needing those all important Derby points. With having a high profile and deep pockets ownership group, and if Baffert believes he's good enough, he'll certainly find the right spot for him, whether it's in CA, FL, LA or NY. Dosage: 1.71 [0]


#17 – Violence (T. Pletcher /J. Castellano) KY-bred son of Medaglia d'Oro is at or near the top of most Derby contender lists, except mine. WHY?! It's not that he doesn't have the pedigree, because he does and unless he falls flat on his face in his 3-year-old debut, he'll break from the CD starting gate on May 4th. His speed figures are among the best for this crop, yet visually he's not an imposing presence on the track. Laugh if you will, but since I'm a contrarian who looks for value, the 16 in front of him have a better shot at winning the 139th KY Derby IMHO. 
                         Dosage: 2.08 [10]



#18 – Tesseron (J. Carroll / J. Bravo) KY-bred son of Tapit earned some nice speed figures while racing long in all 3 career races as a 2-year-old, 2 of which were in graded stakes. Is spending the winter in south Florida, putting in nice 5 and 6 furlong works. Eagerly awaiting his 3-year-old debut. Dosage: 3.00 [5]

#19 – Elnaawi (K. McLaughlin / C. Hill) KY-bred son of Street Sense has only been tested on an off track and has yet been administered Lasix. There's a huge upside here when he finally races around two-turns. Snowstorm derailed his 3-year-old debut in $75k Alw Opt Clm @ Aqu on Feb. 9th. He needs to get a race (quickly) under his belt before thinking about seeing him in the Gotham (Mar. 2nd) Dosage: 1.67 [0] 



#20 – Honorable Dillon (E. Kenneally / J. Lezcano) KY-bred son of Tapit winner of the Hutcheson even though he never changed leads appears to be in search for Derby points in his next outing, based on comments from his trainer who voiced displeasure with the new system which determines who will be in or out if more than 20 are entered in the 139th running of the Kentucky Derby. He may be heading to Fair Grounds in search of those Derby points. Dosage: 3.00 [0]



#21 – He's Had Enough (D. O'Neill / M. Gutierrez) KY-bred son of Tapit was forced to press a slow pace in the 4-horse Robert B. Lewis. Still looking for him to run back to the BC Juvenile, when runner-up to Shanghai Bobby. These same connections slowly brought along I'll Have Another to peak at the right time, so they know the formula. It's whether HHE will mature over the next 3 months to fulfill his potential. Assuming he'll remain in So. CA for San Felipe or SA Derby. Dosage: 3.00 [6]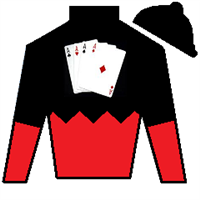 #22  – Curly Top  (B. Baffert / M. Garcia) KY-bred son of Curlin started career on synthetic (@ Bhp) with 2 runner-up efforts going long w/ blinkers, shed them and won @ SA on Juan. 18th. Was the difference blinkers off or natural dirt or just being a late bloomer like his Dad? No clue what's next, but he might surface in the Rebel Stakes or Sunland Derby. Dosage: 3.50 [0] 



#23 – Park City (T. Pletcher / J. Velazquez) KY-bred son of Harlan's Holiday was sidelined after victory in debut @ Sar in July on an off track.Had been training in earnest at Palm Meadows the past six weeks. Made successful 3-year-old debut on Feb. 9th @ GP in $75k AOC, winning by a neck, but only travelling 6 1/2 furlongs. With Pleasant Colony on the bottom, one would think he should stretch out. Maybe  he's considered (Starlight Racing) the owners 2nd String or "Backup Plan" behind Shanghai Bobby. He's an  Dosage: 2.47 [0] 



#24 – Tiz a Minister (P. Aguirre / G. Gomez) CA-bred son of Ministers Wild Cat is certainly the longest of longshots to get to the Derby let alone win it. His career path thus far is not one of a serious Derby threat, but he intrigues me nonetheless So why would Gomez have picked up the mount for a state-bred stakes on Jan. 26th (R7 @ SA), which he won with a very impressive closing kick. You may want to review for yourself. Dosage: 1.86 [0]

Now, after you have stopped laughing but before you post a comment, think back to these "January Derby Contenders" who were a mortal lock to win the Derby, based on their performances through January...Union Rags, Dialed In or Uncle Mo, Eskendreya and Old Fashioned.

My point is, and you as a thoroughbred horse racing fan should realize that, many of these 3-year-olds have or will peak before the first Saturday in May while there are many more who are just now maturing and improving with every race. With fifteen (15) Derby point system races that award more points for WIN and PLACE than any 3-year-old currently has, the Fat Lady hasn't even begun to warm-up.