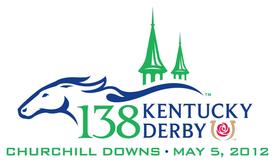 For the handicapper compelled to analyze as many as twenty precocious 3-year-olds running faster and farther than they've ever run before, successful Kentucky Derby handicapping comes down to an understanding of five fundamental criteria: Breeding, Running Style, Preparation, Connections, Race Day Factors.
With the world's most famous horse race set for its annual spin around the Churchill Downs oval in Louisville for May 5th this year, let's take a closer look at that quintet of core elements:
-BREEDING: A horse must have the inherent genetic ability to get the mile and a quarter distance of the Kentucky Derby. Success in prep races at a mile and a eighth is not enough to predict how a 3 year old will perform at the classic mile and a quarter. Analysis of the horse's pedigree is imperative in predicting this ability. Dosage analysis may have its critics, but it's hard to deny its success. It has proven to be the best tool in evaluating this factor. A horse that qualifies will have a dosage index equal to or less than 4.00. NOTE: In recent times, this cut-off point seems to be rising due to the influence of speed in American racing, so don't be too rigid in this criteria.
-RUNNING STYLE: Interpreting how a race sets up "pace-wise" is a very important factor in determining the eventual winner. We must examine the running style of each of the hopefuls and come up with a likely pace scenario. With few exceptions, we can almost be assured of a fast early pace. Many of the entrant's who have the misfortune of drawing an outside post, have to be gunned from the gate to ensure good position entering the first turn.
-PREPARATION/PERFORMANCE: The proper breeding and a preferred running style are not enough to ensure success in this most important race. The eventual winner will need a rock hard foundation, and must have been carefully prepared for a peak performance on this day. History has proven that the eventual winner has usually raced in two or three graded stakes since February, one being at least a mile and a eighth. Winning these races isn't necessary, but running well in the most recent preps is usually a requirement.
-CONNECTIONS: More often than not, the winning horse will have a top notch trainer and jockey. The winning trainer knows how to prepare his candidate to peak on the first Saturday in May. Probably, he has had horses entered in this race in the past and knows from experience how to handle the intense pressure of being in this situation. The jockey is an equally important member of the winning team. It takes talent, experience and coolness in a field of 20 horses. The rider will have to make split-second decisions which will decide the fate of his/her horse during the running of the race. It's not by accident that a select group of top jockeys seem to rise to the occasion year after year.
-RACE DAY FACTORS: Included in this category are post-position, weather, track surface condition and probably the most important factor of them all, racing luck. Without racing luck, the other factors become moot.
 ***The post time favorite is usually determined by media hype based on the most recent performances in Derby prep races, all of which are run at a distance a furlong shorter than the Derby's distance of a mile and a quarter. This additional eighth of a mile is what separates the contenders from the pretenders. The race is won or lost in this last furlong. Handicappers that can predict which entrants are prepared to endure and excel in this last furlong are the one's successful in cashing in on the winner.