Tucked between Lake Erie and Lake Ontario, the Fort Erie Race Track always seems to find a connection between its racehorses and water.
In an event that caught significant media attention earlier this season, Mr Changue grazed at the backstretch next to his barn when the ground underneath him gave way into a sinkhole created by a leak in the water main. He had been saved miraculously, and on top of that showed his heart and determination by winning just 12 days later.
Over the weekend, Fort Erie commemorated another special equine bath reaching all the way back to 1961: On Sept. 2 of that year, a horse named Puss N Boots was leading a race at the top of the stretch but decided to jump the rail and go for a swim in the infield pond. The horse was safely rescued, and Fort Erie Race Track has held a race in his honor each year since.
In 1996, owner Robert Elkins boasted that he would follow in Puss N Boots' lead and jump into the infield pond if his horse Dancing for Beans won. Francine Villneuve was the jockey, and took Dancing for Beans from last to first, helping to start the tradition of the Puss N Boots race jump. Although she's made the plunge into the pond as a jockey, Sunday was her first jump as a trainer! 
Let me share the visual highlights of this popular Fort Erie racing event:
Krista Carignan, the leading jockey of this year's Fort Erie season, entered the track flashing her characteristic smile on the favorite Gator Spy...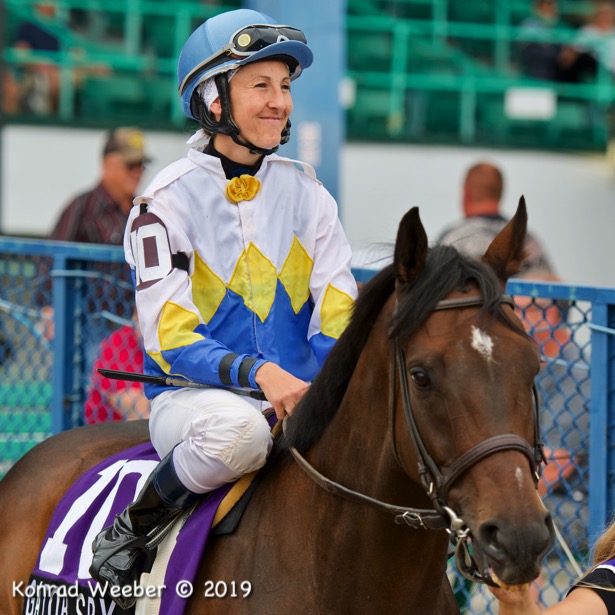 The post parade was led by Chris Husbands on Reallylikethisone: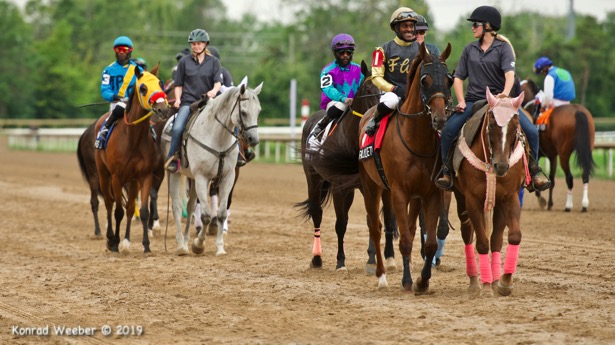 After the start to the 1 1/16-mile race on the turf course, Fearless Freak (#7) jumped to an early lead in front of Reallylikethisone (#1), Selling Out (#8) and Butterfly Strike (#9)...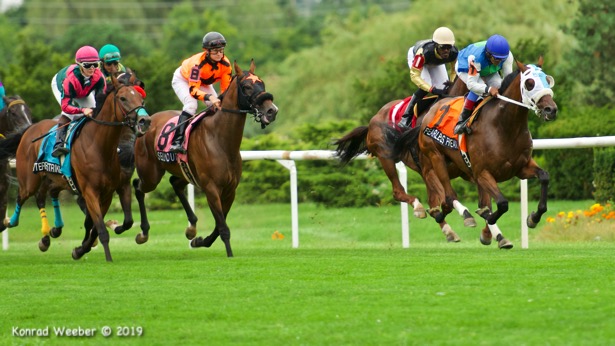 After a patient ride for most of the race, Reallylikethisone passes Selling Out in the stretch and wins the race by three lengths in front of Gator Spy and Selling Out.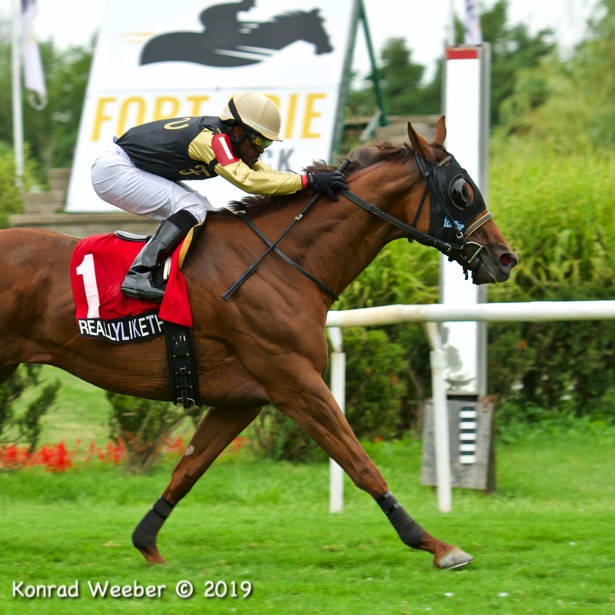 Trainer and owner Francine Villeneuve proudly guided her horse to the winner's circle...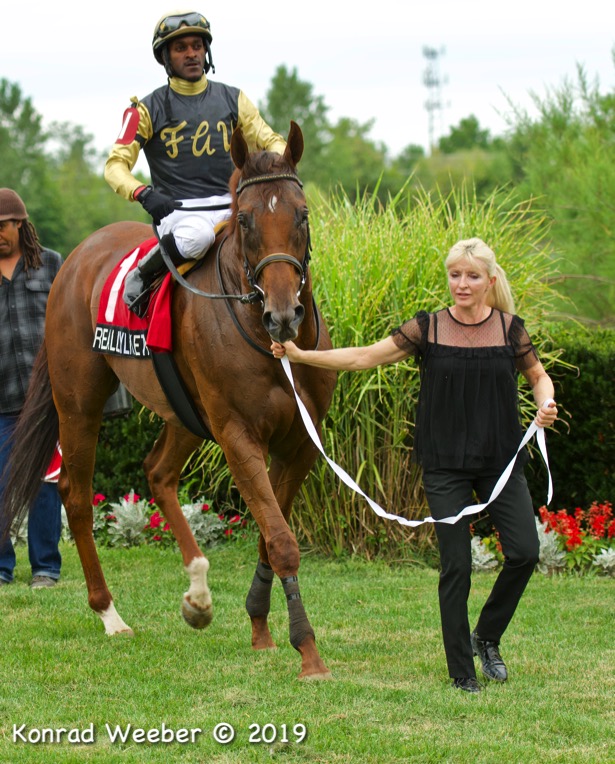 After the smiles for the cameras in the winner's circle, it was time for the gator in the pond to show some teeth in anticipation of the real splash of the winning connections...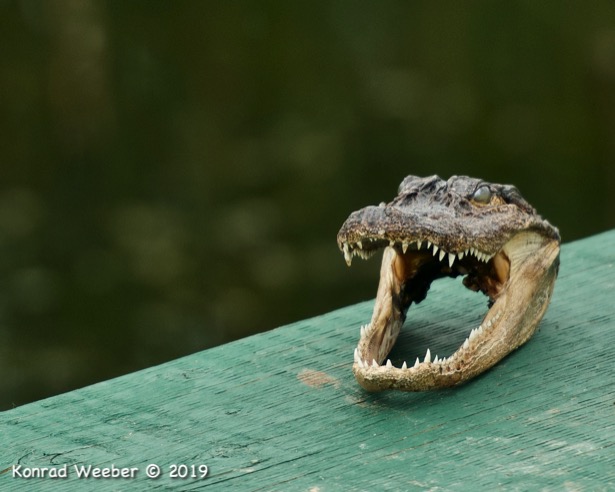 Trainer Francine Villeneuve takes the bold first steps before the jump and swim in the pond.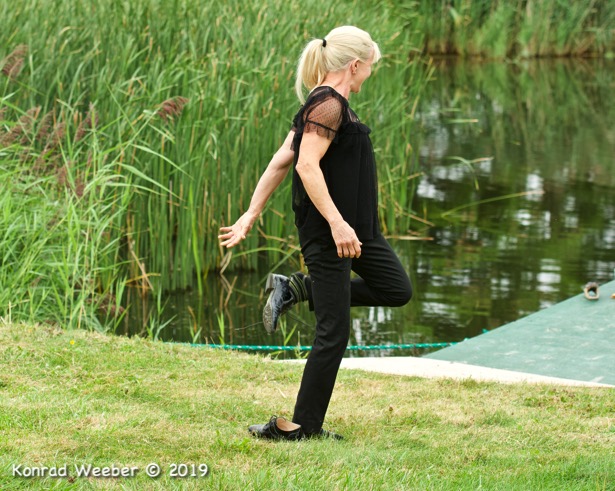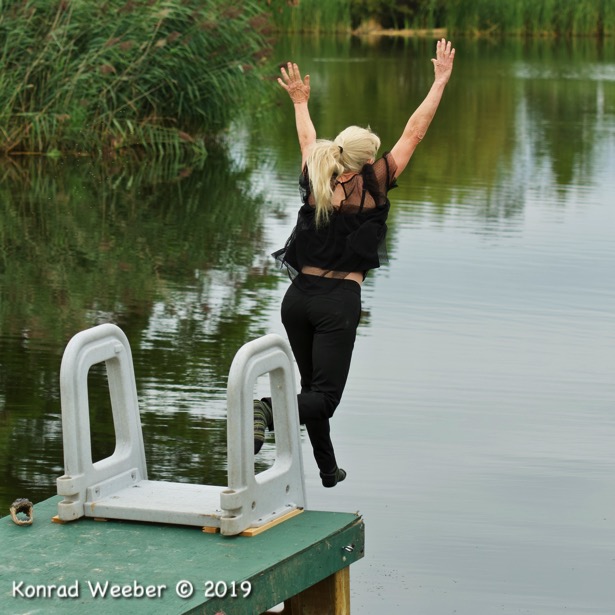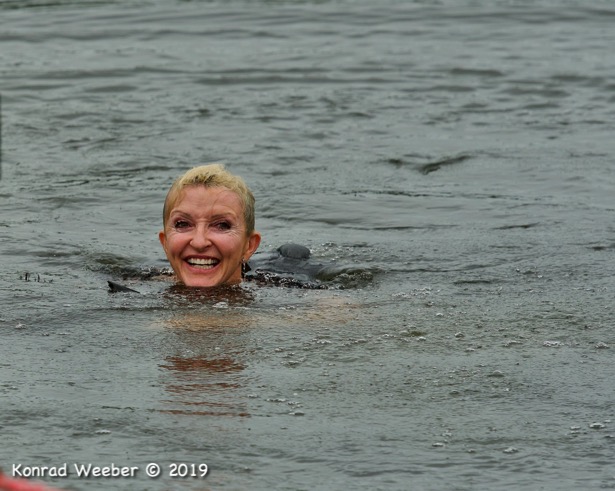 Then it was jockey Chris Husbands' turn...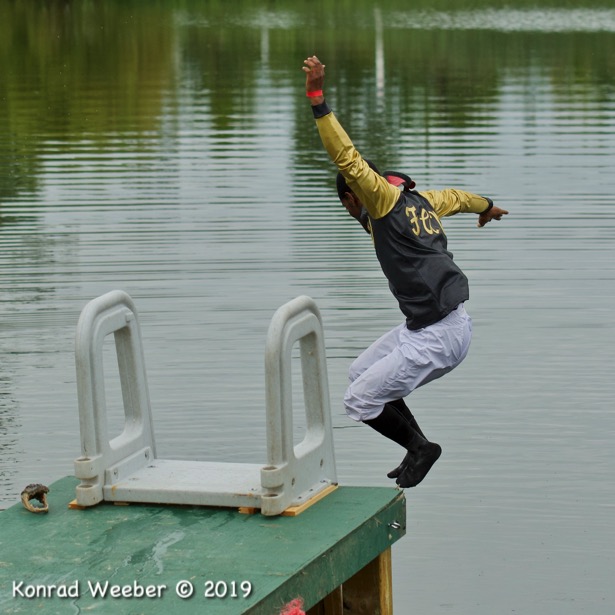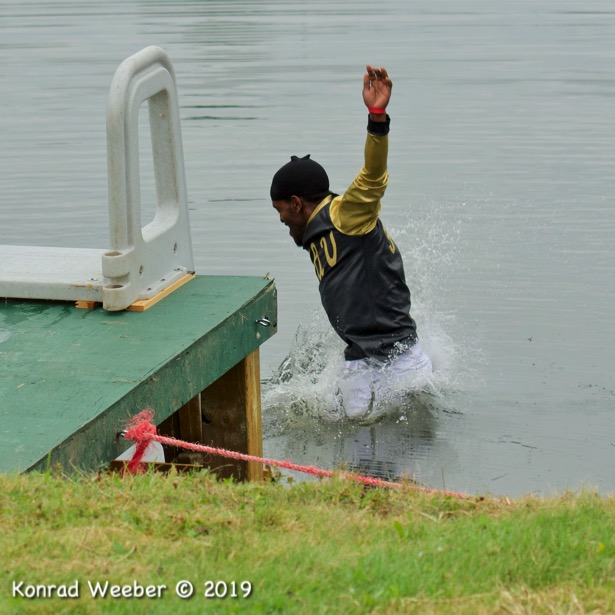 Once out of the pond following Husbands' second win of the day, the joy of victory seems to finally sink in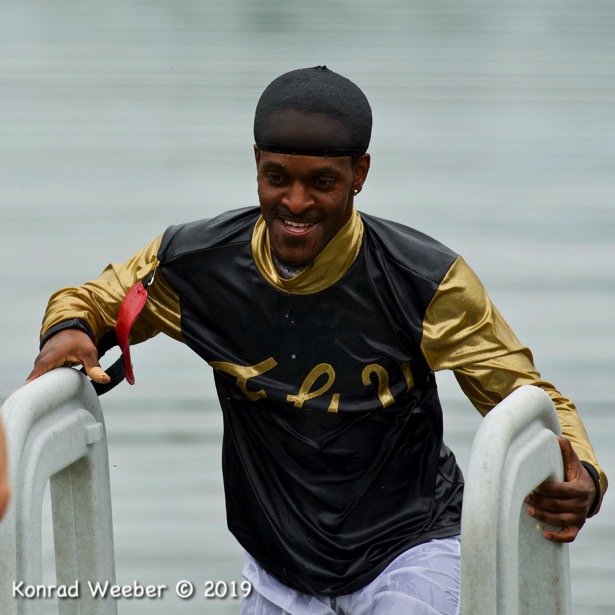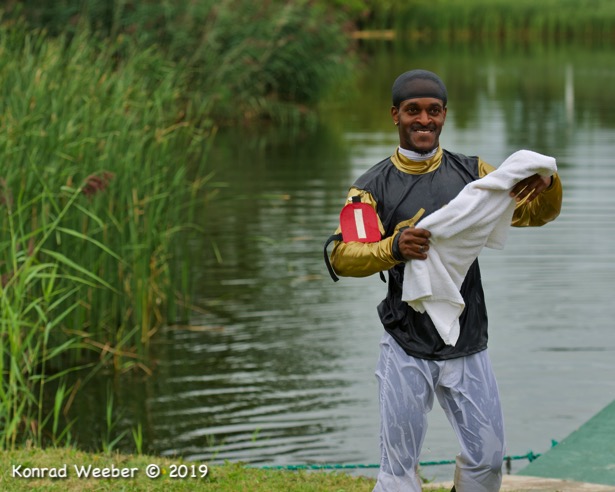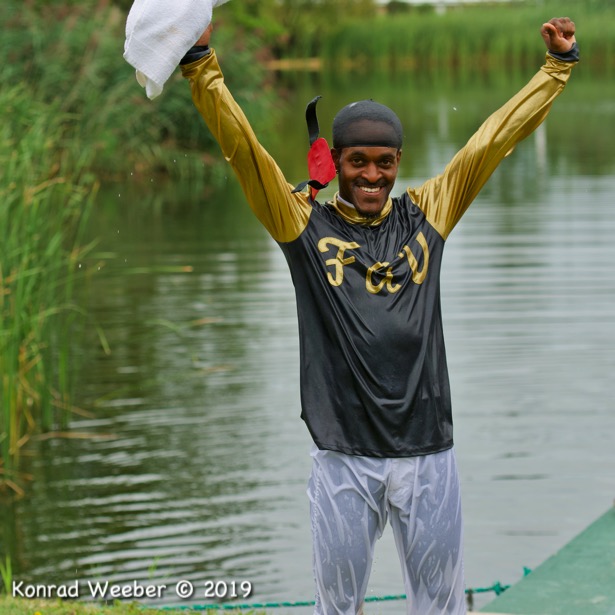 While Reallylikethisone headed back to the barn, Husbands took his wet walk to the jockeys' room with one more win in the cards that day...