After her impressive come-from-behind win in Saturday's Grade 1 Alabama Stakes for 3-year-old fillies -- as a 9-1 longshot at Saratoga, no less -- here's a look at Eskimo Kisses' week at the Spa. how she got to that spot and also follow up with her this morning at the barn of trainer Kenny McPeek.
As I was photographing the contenders for the Union Avenue Stakes race in the paddock on Thursday, I noticed a big chestnut filly being schooled. Her demeanor and commanding presence drew me in, and I started watching her closer.
Exercise rider Mimi Davis guided the Kenny McPeek trainee into the paddock and gave her a brief shower in front of the Big Red Spring pavilion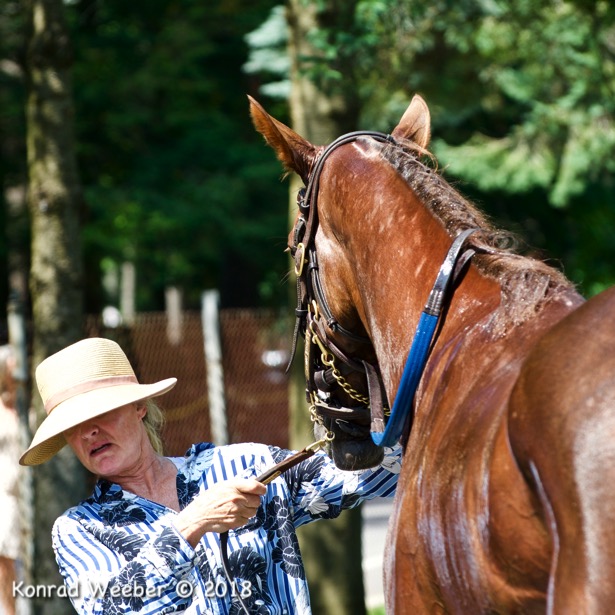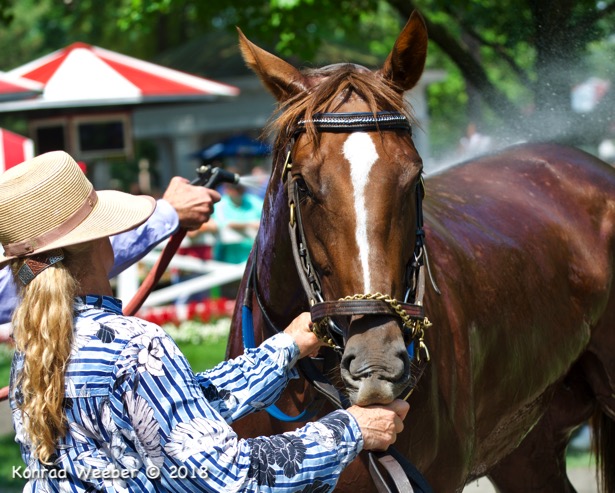 As Mimi walked Eskimo Kisses past flower beds and the statue of Sea Hero, the filly took frequent stops to survey the surroundings and the pre-race activity as other horses got saddled for the upcoming race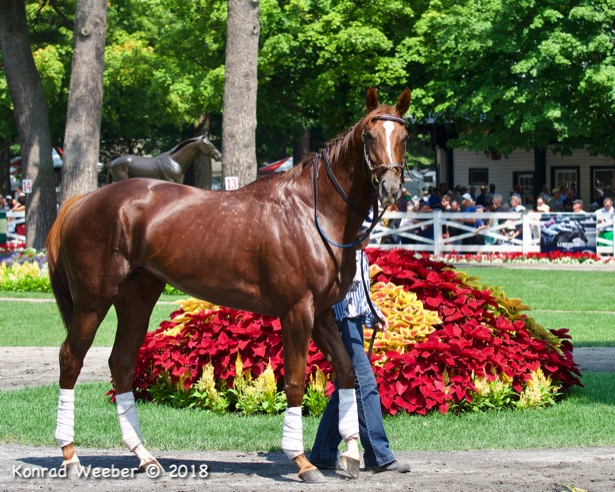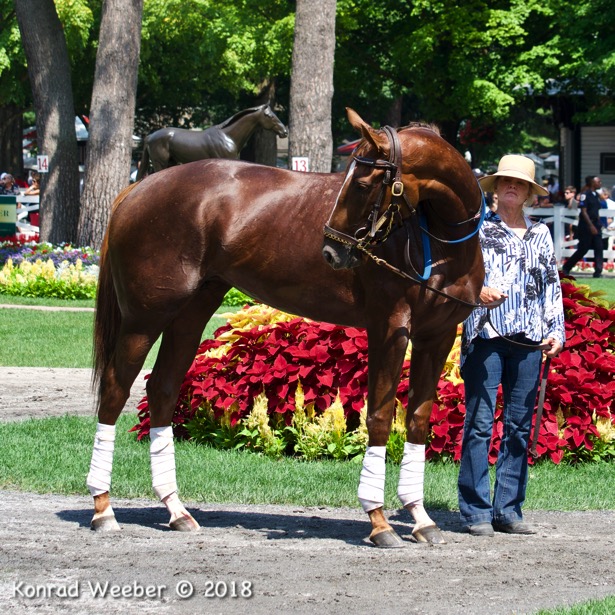 Eskimo Kisses found more of a comfort zone in the paddock as I had to leave to follow the race. Based on the success in her own race two days later, this experience was a perfect example for the value of paddock schooling to prepare race horses for the increased attention and buzz on big race days.
And ready she was on race day, sweeping the whole field starting in the far turn, leading her to a commanding victory by 6 ½ lengths under jockey Jose Ortiz, and crossing the finish line covered in dirt from an early trailing position.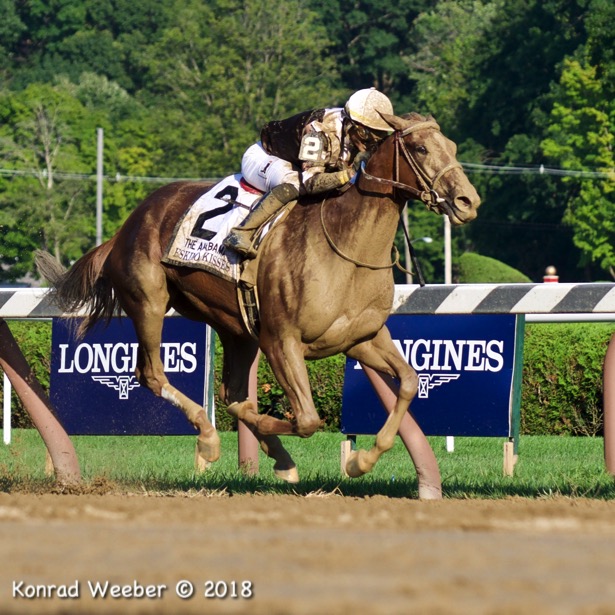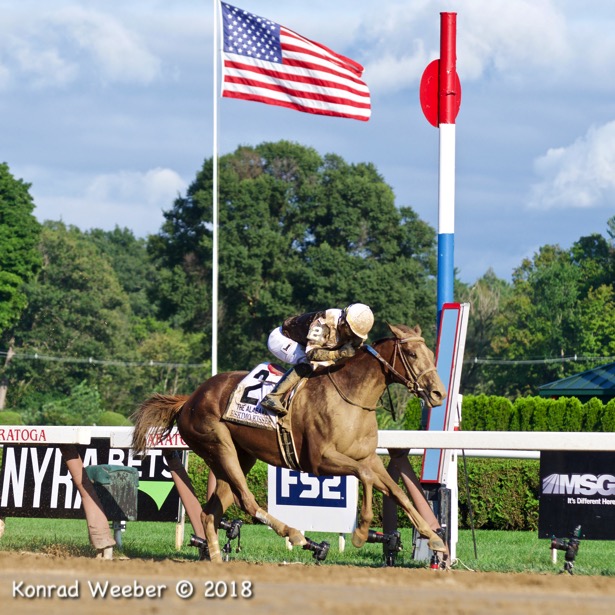 Jose Ortiz gave an emphatic fist pump past the wire.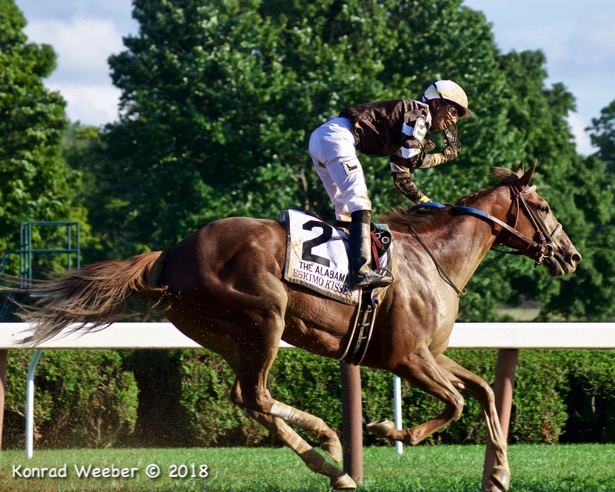 After her appearance in the winner's circle, Eskimo Kisses received a quick shower to clean off the track dirt and then walked back to her barn.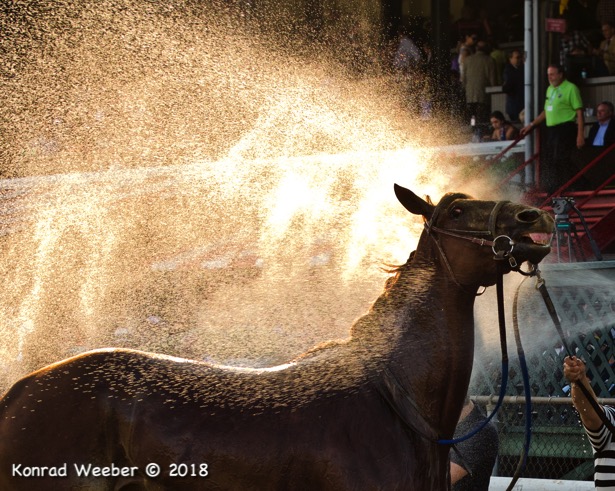 I followed up with her Sunday as she curiously peeked into the morning sun out of her stall at the McPeek barn.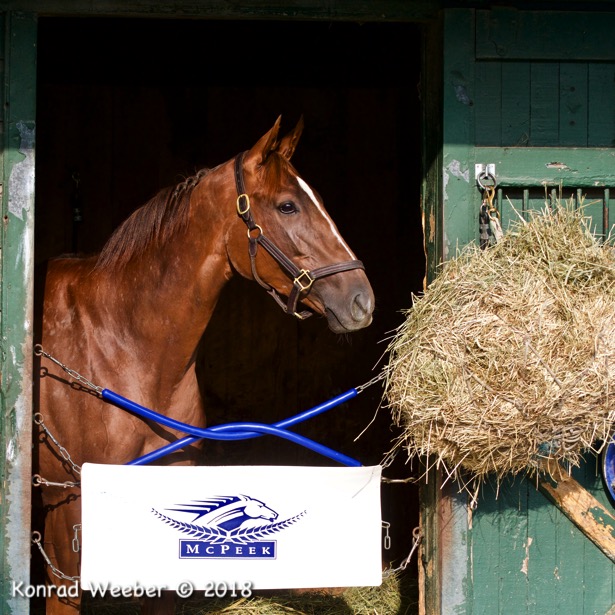 McPeek (on the right with the back to the camera) checked up on her as well: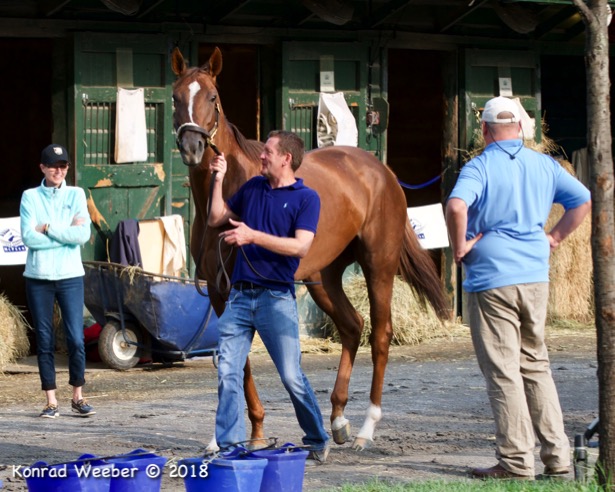 As she was being walked in the barn area, Eskimo Kisses clearly was the attraction of the morning.
And, befitting of a cGrade 1 winner, she received mints and affection from her exercise rider Danny Ramsey and her groom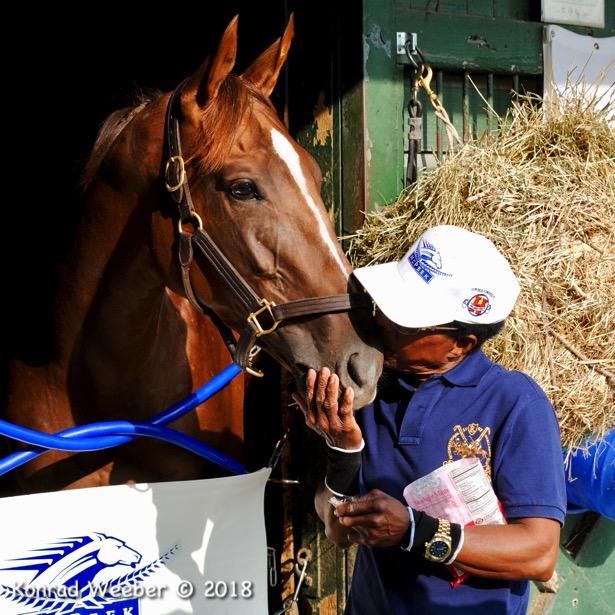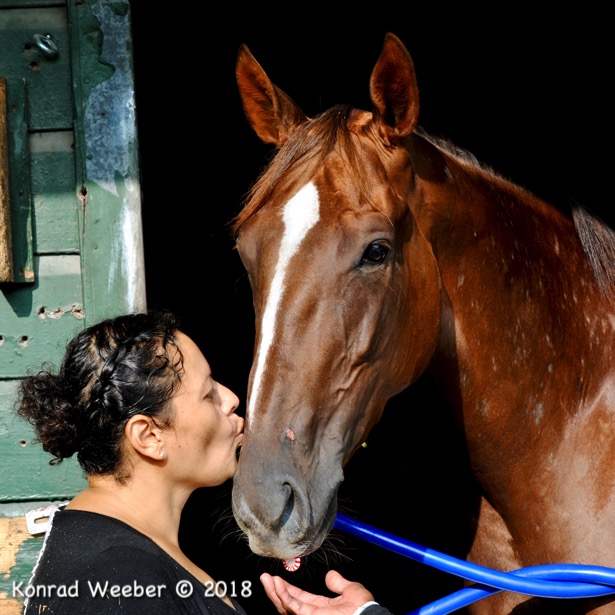 Here is your freshly minted winner of the Alabama Stakes, relaxing in her stall at the McPeek barn, and enjoying the attention that champions receive: