It was beautiful day at Hawthorne Race Course on Saturday, Illinois Derby Day. Please enjoy my visual recap of the day, from the early races through the big one...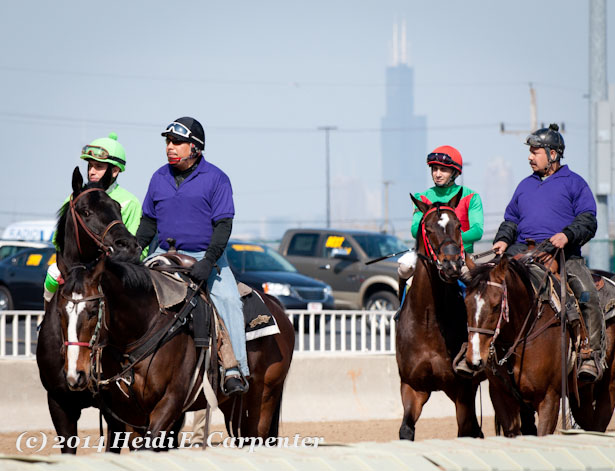 The Sears Tower (as Chicagoans still call it) backdrops the post parade for the Third Chance Hcp. at Hawthorne Race Course.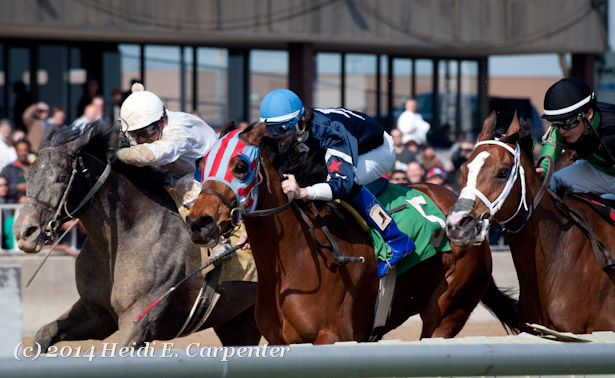 Local favorite C'Mon Feet (5) wins the Third Chance Hcp.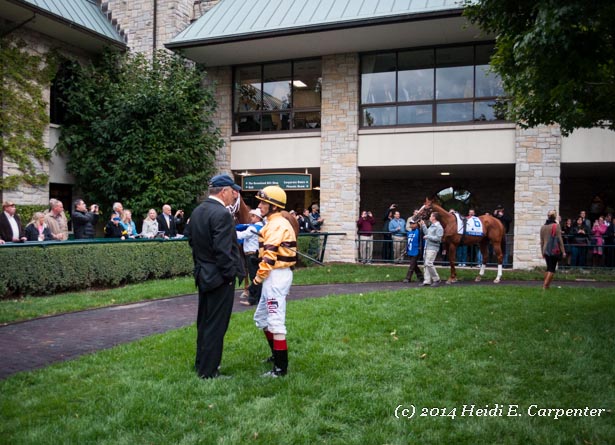 Piloted by Tim Thornton, the four-year-old filly is undefeated in three starts for the year.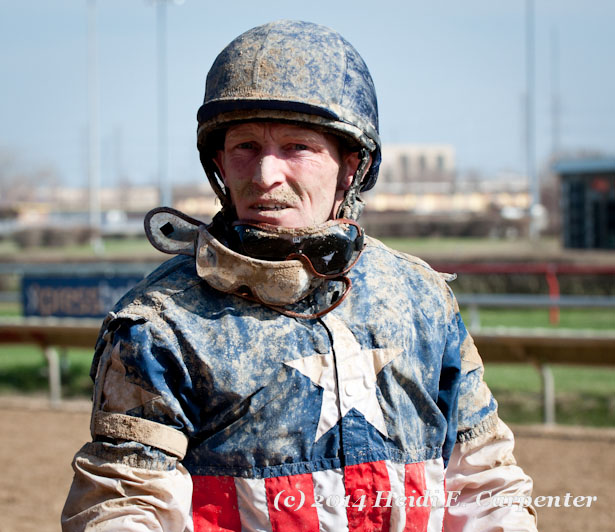 James Graham after the Third Chance Hcp.
Another local favorite, nine-year-old River Bear, started in the Robert S. Molaro Hcp.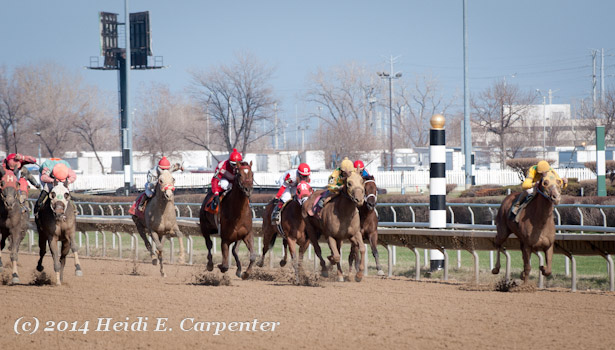 River Bear (far left, red blinkers) swung wide to take the race with a late closing kick.
It was the second stakes win in a row for Tim Thornton.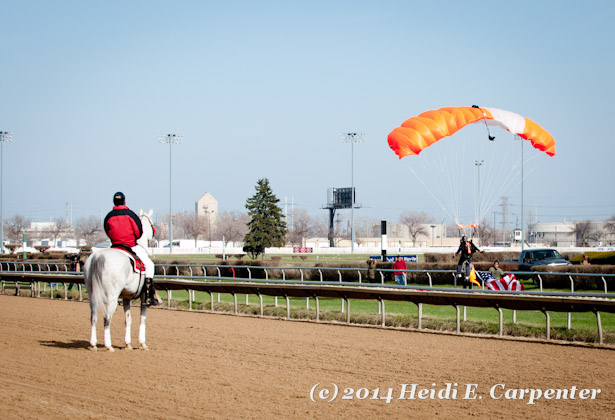 Shortly after the next race (an allowance), paragliders surprised most of us by swooping in to land on the turf course. The outriders' ponies--which are used to the non-stop jets from nearby Midway Airport--weren't too thrilled with these strange flying contraptions!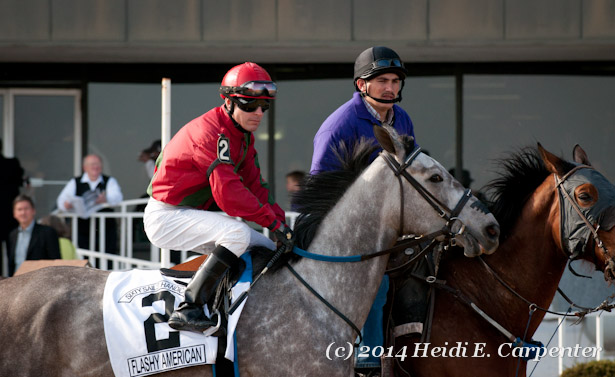 Flashy American in the post parade for the Sixty Sails Hcp. (Gr. III).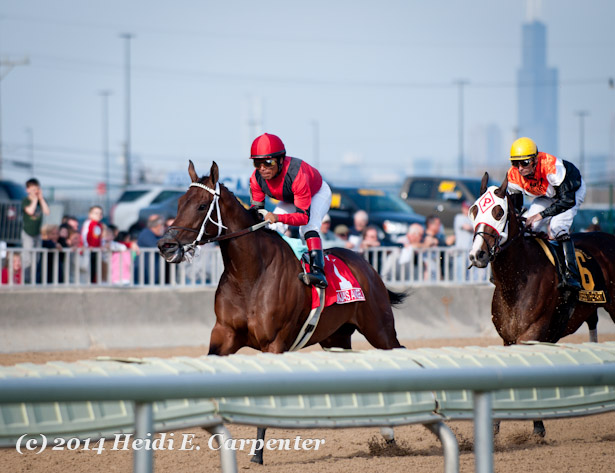 Sonja's Angel, Martin Garcia up, sets the pace in the Sixty Sails.
 Flashy American duels Sonja's Angel for the lead in the Sixty Sails.
 Jockey Chris Emigh gives a fist pump as Flashy American crosses the wire first.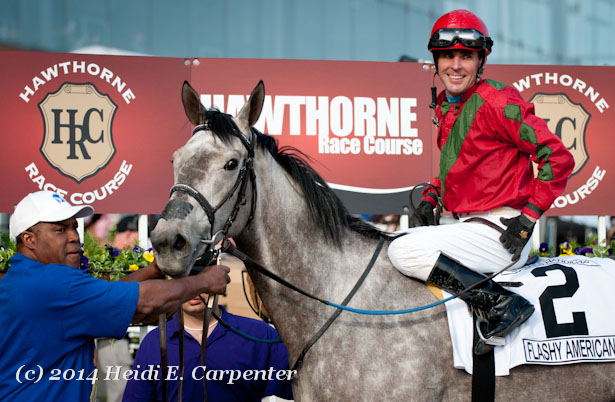 Sixty Sails winner's circle.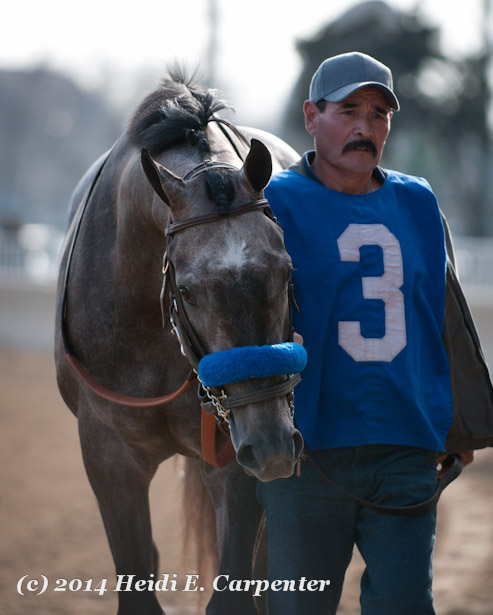 Midnight Hawk makes his way over to the paddock for the Illinois Derby (Gr. III).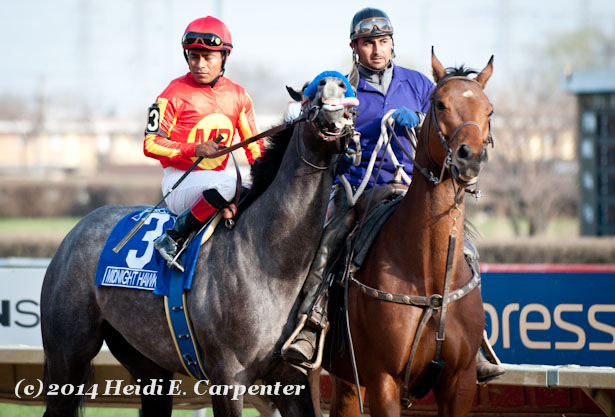 I was expecting to get great photos of the beautiful gray colt in the post parade, but he had other ideas!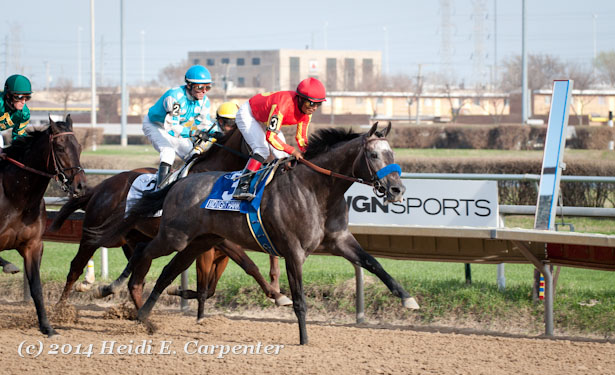 Under Martin Garcia, Midnight Hawk seized the lead quickly out of the gate.
 Midnight Hawk gamely battled Dynamic Impact for the lead in the stretch.
Ultimately, Dynamic Impact won by a nose.
Midnight Hawk returns from his nose defeat in the Illinois Derby.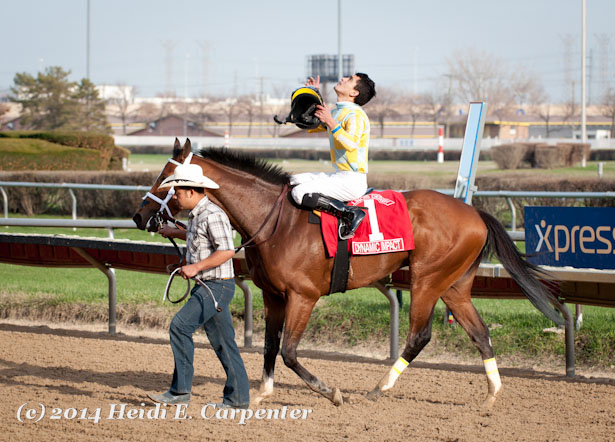 Jockey Miguel Mena celebrates atop Dynamic Impact.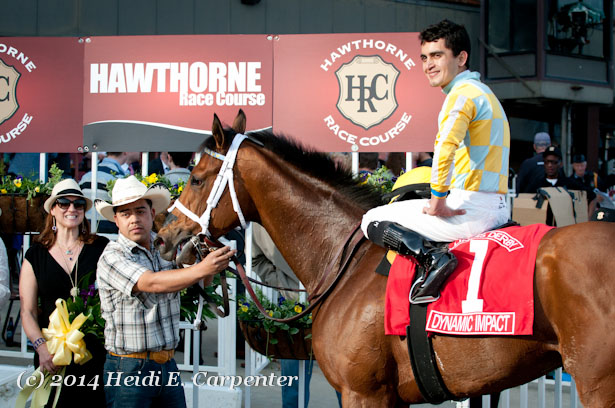 Illinois Derby winner's circle.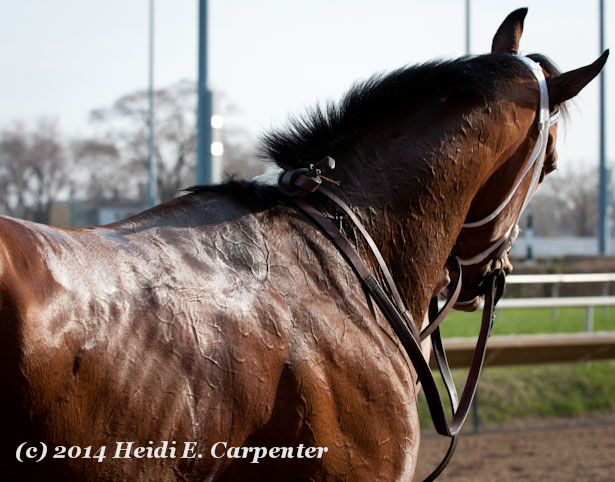 Dynamic Impact heads back to the barn for some well-deserved rest.