He puts his hoof down on the track and demands your attention. 
From the moment you laid eyes on him he did. The May Kentucky sun streams through his red mane as he flies over the dirt and sand oval. The combination soars behind him as his hooves dig into the ground.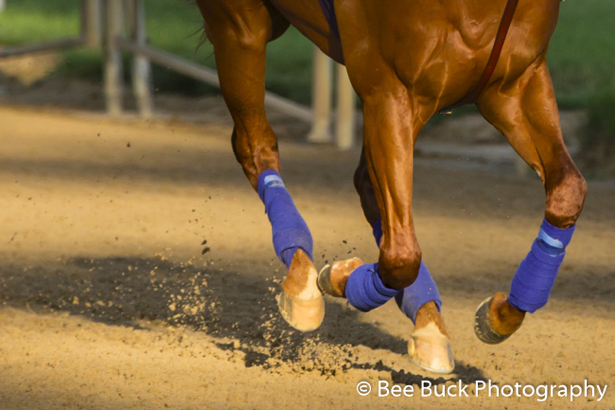 His rider needs to only contain him as he feels his rich heritage within the fibers of his muscles cry for more.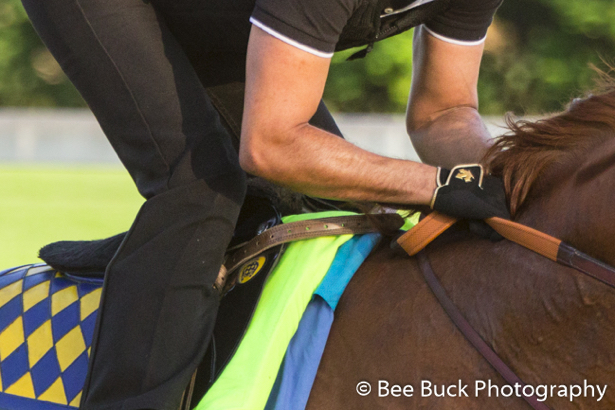 Secretariat tells him to lengthen his stride. Northern Dancer tells him to be sure to let them know who you are. Man O' War encourages him to win, so he won't have nightmares. The seven Triple Crown winners welcome him into the pastures of the immortals. Nearco demands in Italian for him to be like him, undefeated.  
The big red colt this time was named Justify.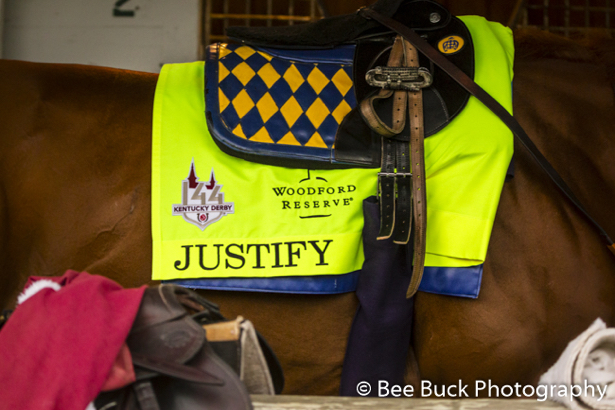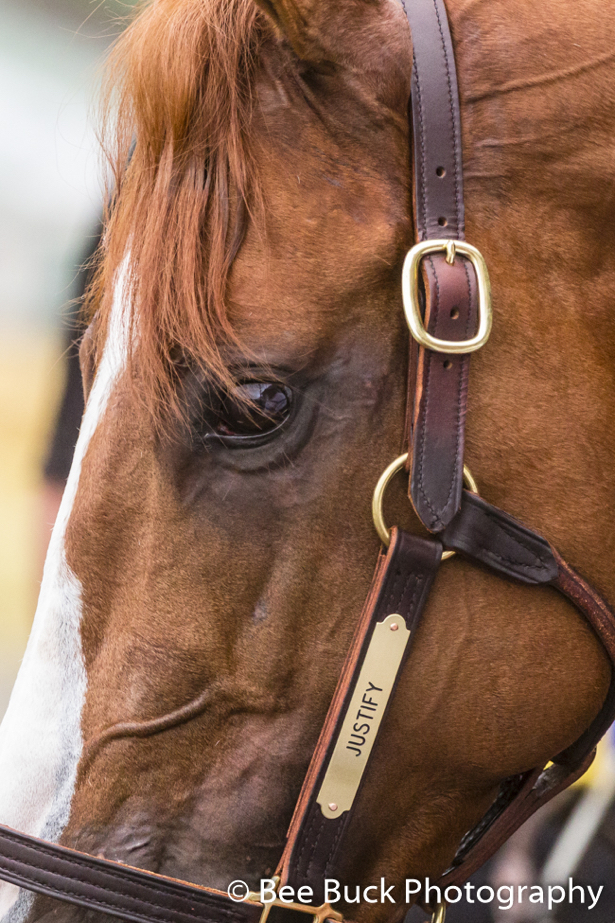 Justify has taken the racing world by storm, being the second Triple Crown winner in the last three years.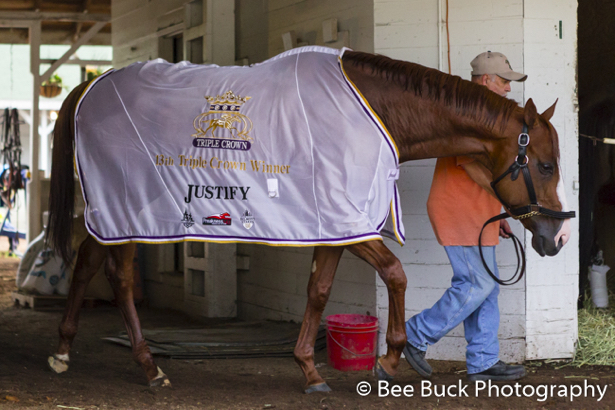 He has all eyes on him.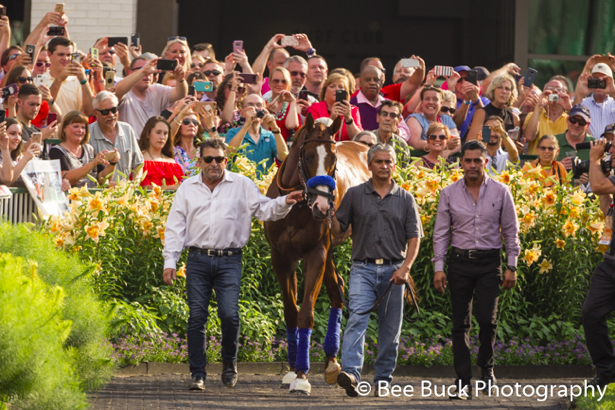 In his eyes though, you see his soul.  
You see Justify's determination and competitiveness.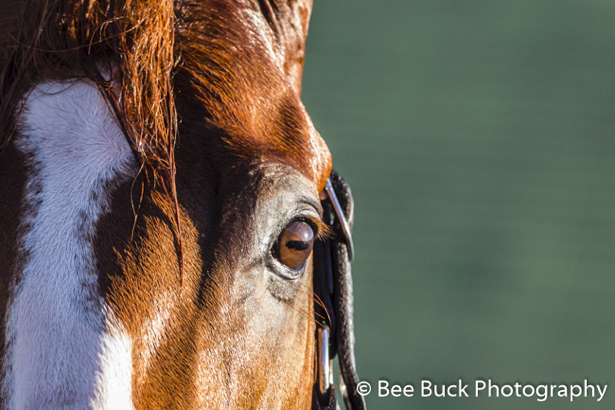 There is a soft side as well. The way he holds his head a bit lower as he walks the shed row. The way he makes eye contact with you, curious about what you are doing on his level.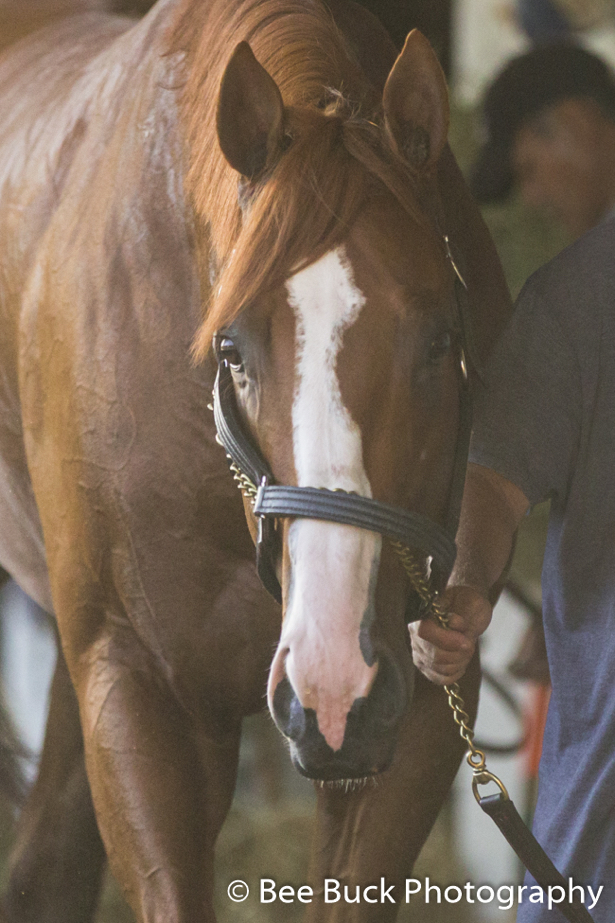 This horse is very honest. Not only with his trainer and rider but with his fans. Justify has a flashy personality when on the track.  As impressive as he is on the track I found it more interesting who he was behind the shedrow. For a short time, I was allowed into the Baffert barn and got to be close to the big red colt. He looked at me curiously and nipped at me. I then realized I had failed to give him carrots fast enough. Then he pawed at the straw. I fumbled trying to get them out of the bag. Flattening my hand, I offered one to him. His muzzle touched my palm softly as he picked up the treat and began to chew. Justify eyed me again. He was saying, "Are you ready? You'd better be ready. I want more." I grabbed a few more and fed them to him. His breath danced upon my skin as his lips pulled the carrots from my outstretched palm. It struck me with awe to brush with such greatness but at the same time was humbling to realize the normality of the beast.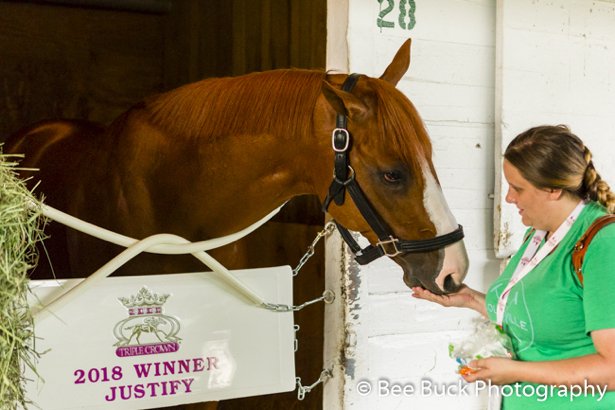 Justify is amazing, and some may say he's kissed by the gods. He has beaten many odds, but who is he outside of the stardom and fame? He's smart. He's demanding. He's confident. He knows exactly who he is. Do we?