Kentucky is host to some of the highest level equine sporting events in disciplines other than racing, too.
In 1978, the Kentucky Horse Park was just opening, and its first major event was the Eventing World Championships. This event eventually became what we know today as Land Rover Kentucky 3 Day Event CCI5*-L. The rank of CCI5*-L (Five Star) is the highest level of competition, which has only been given to six yearly events and two events every four years, including the Olympics and FEI World Equestrian Games. Kentucky 3 Day is the only CCI5*-L in the country.
The other amazing thing about this 41-year-old event, held from April 25-28, is the amount of off-the-track Thoroughbreds that compete every year in the event.   
The most well-known OTTB to enter the eventing world was Icabad Crane. Phillip Dutton took Icabad Crane to the CCI* level before giving him to his daughter, Olivia, to event. Another in the spotlight was Blackfoot Mystery, who was ridden by Boyd Martin in the 2016 Rio Olympics.
The horses of Kentucky 3 Day this year had impressive connections to the racing world. There was a son of Thunder Gulch, a mare who's grandsire was A.P. Indy and a gelding by His Royal Highness (NZ) with connections to Mr. Prospector.   
Tactical Maneuver's sire is Thunder Gulch, and raced under the name Shykees Thunder. During his racing career his record was 12-0-1 with earnings of $4,588. Ultimately, however, he was not accepted to compete in the competition.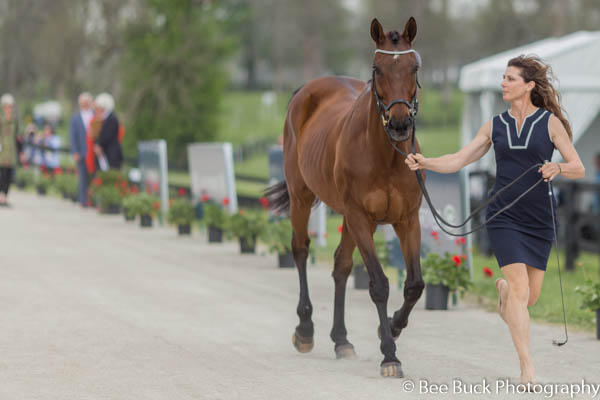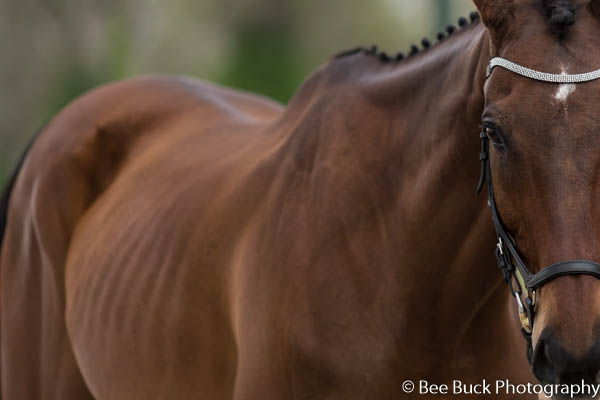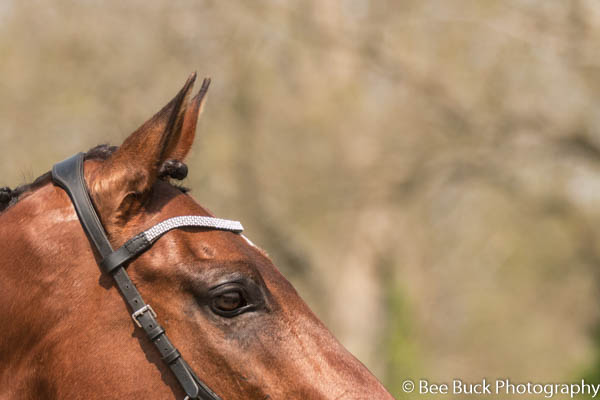 Johnny Royale is from New Zealand and ridden by John Meyer. His racing name was Chivas Royale and his sire was His Royal Highness. In this year's competition, he finished 28th out of 31 horses left in the end.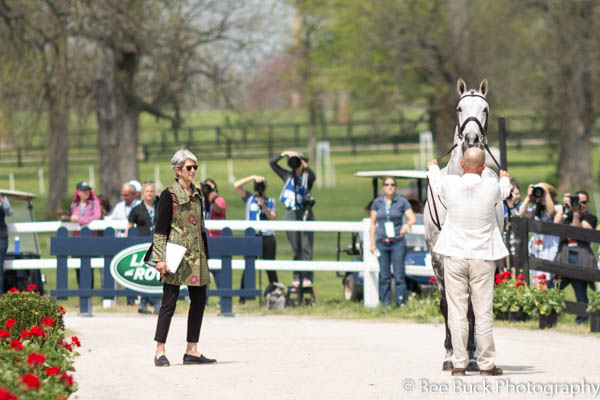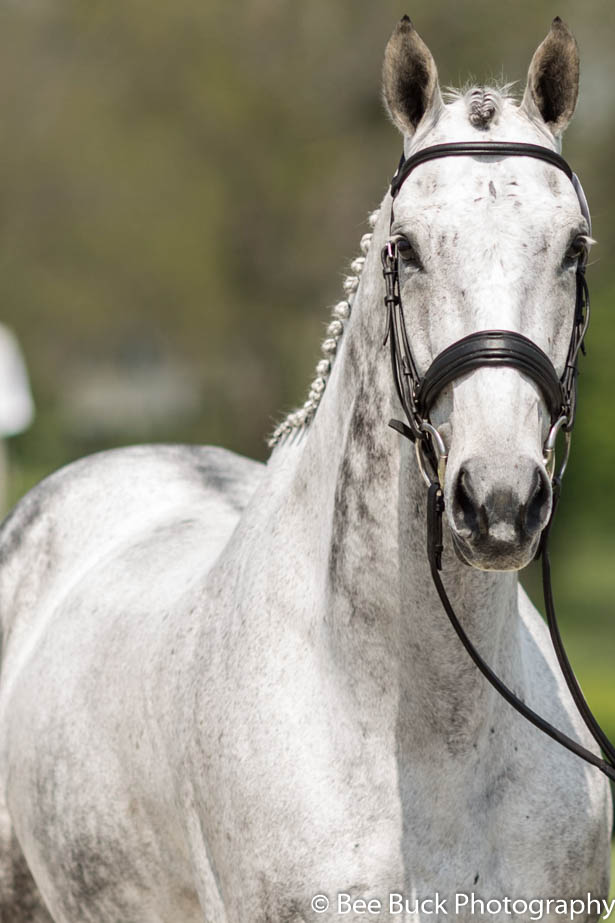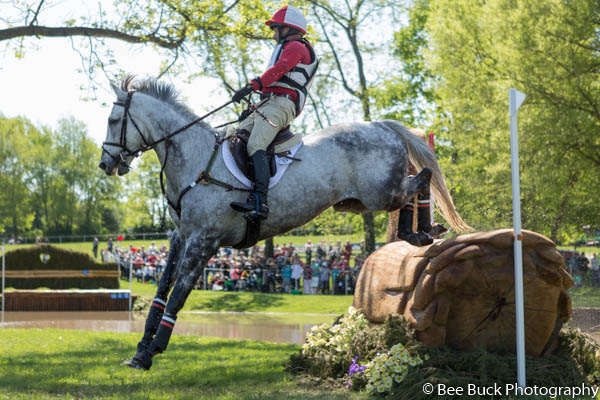 Cecelia was known as Constock when she was registered. Though she is un-raced, her sire has Spend A Buck in his blood. Cecelia's rider, Daniela Moguel, has competed on some of the highest levels of eventing for Mexico (I should also mention she rode this entire competition with broken ribs). In this event, the pair finished 29th.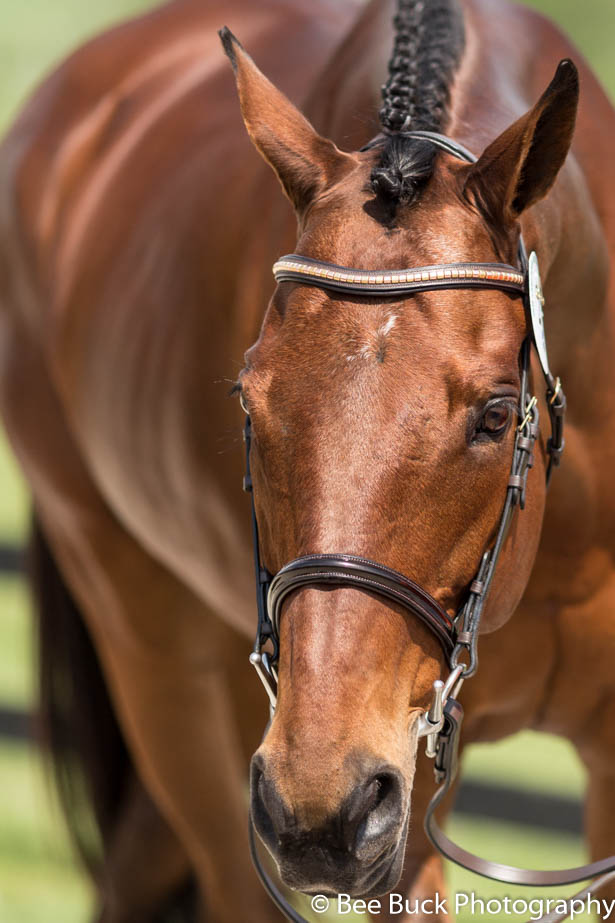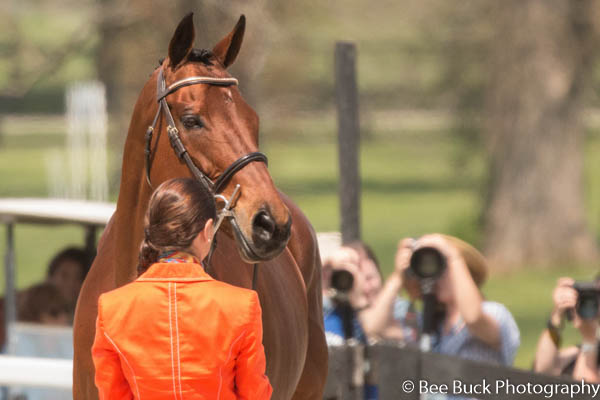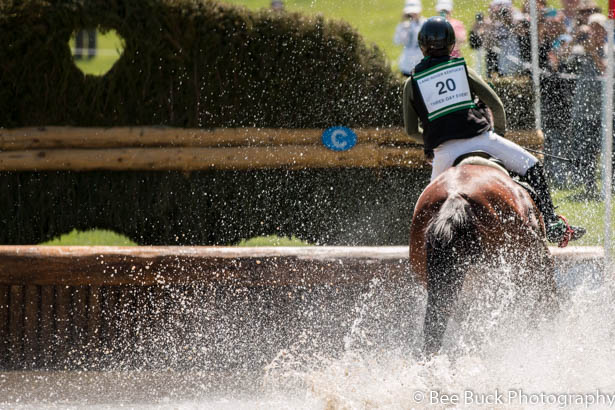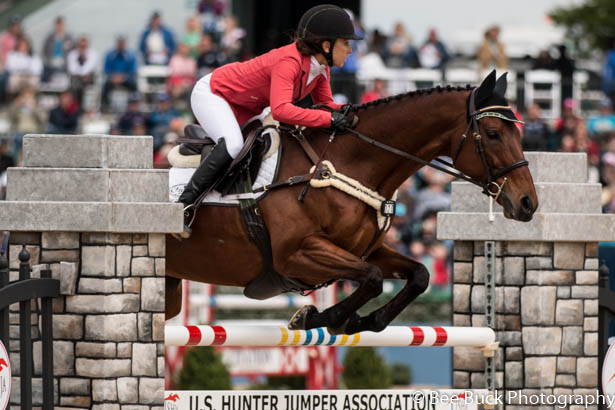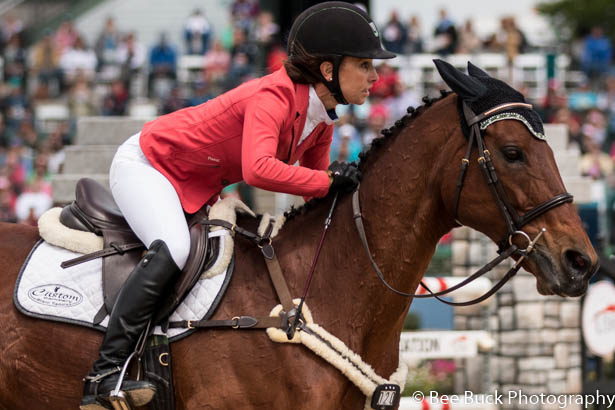 Sidespin (AUS) is now known as Willingapark Clifford in the eventing world. Clifford was unraced, but in his eventing career he was named the 2016 Horse of the Year for his win at Adelaide,a CCI5*-L competition in Australia. In his first go in Kentucky, he finished 26th.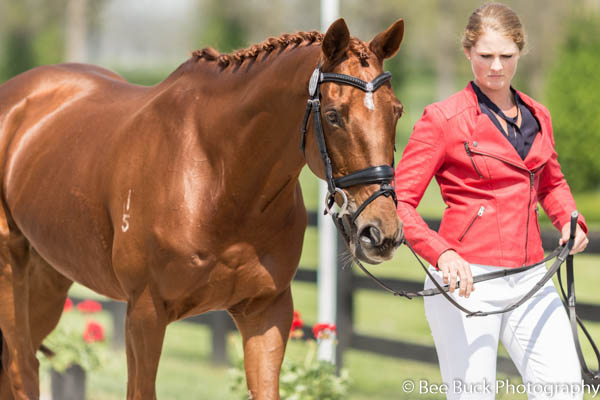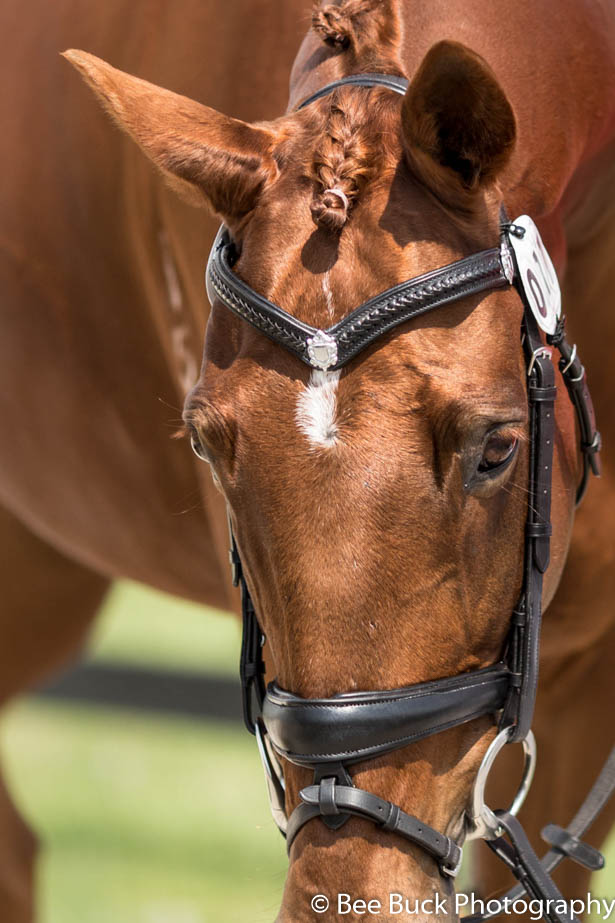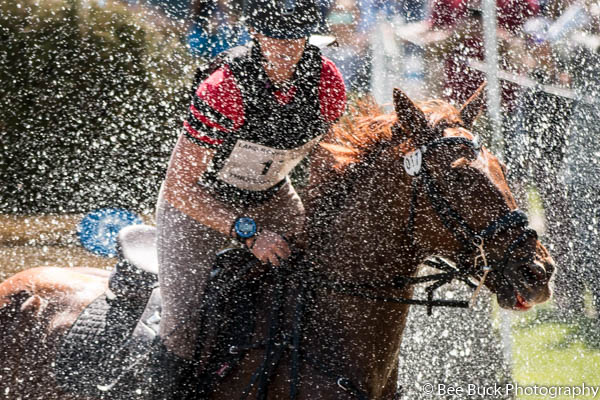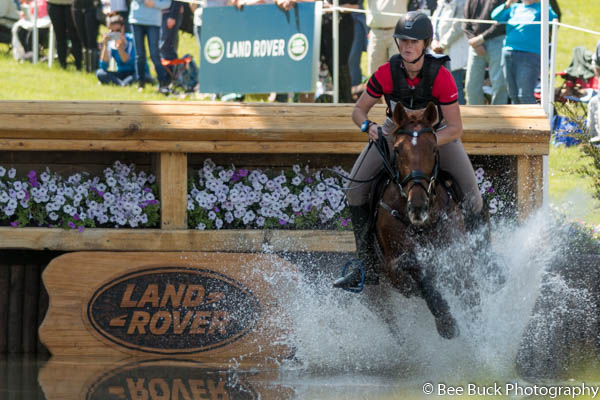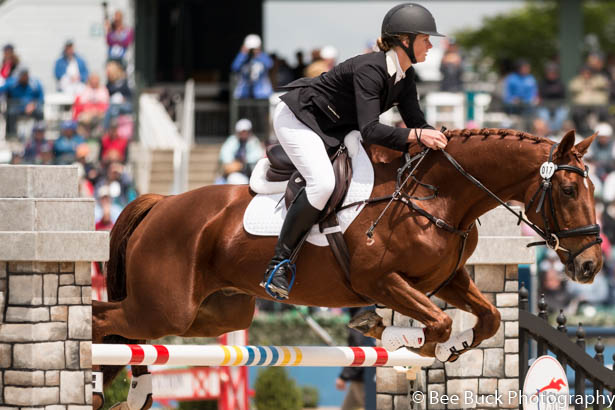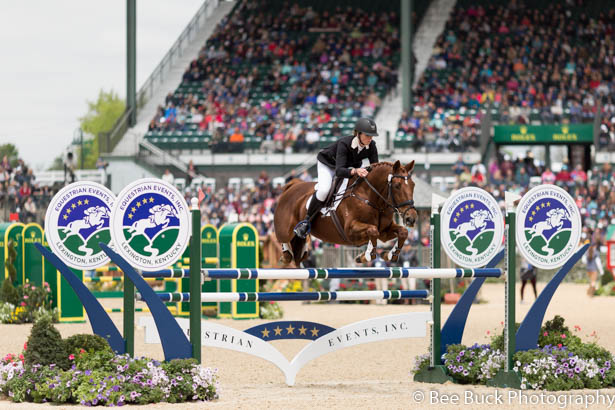 Tight Lines, ridden by William Coleman, is a French OTTB. His name around the barn is Phish, and he had five starts in steeple chasing.  By the end of his career, he had earned $5,871. The pair have competed on this level before when they were selected for the U.S. team at the World Equestrian Games last year.  Like Willingapark Clifford, this was Phish's first time at Kentucky. He placed 13th after the final round of stadium jumping.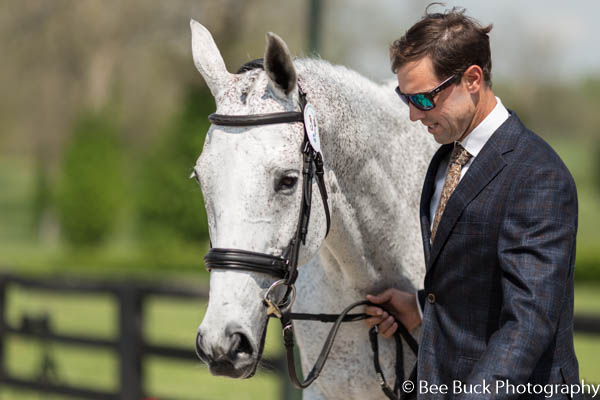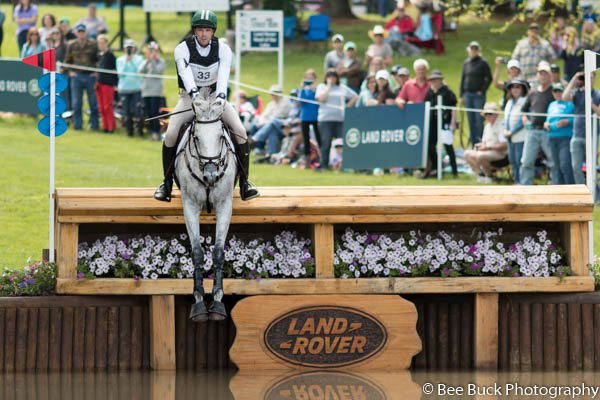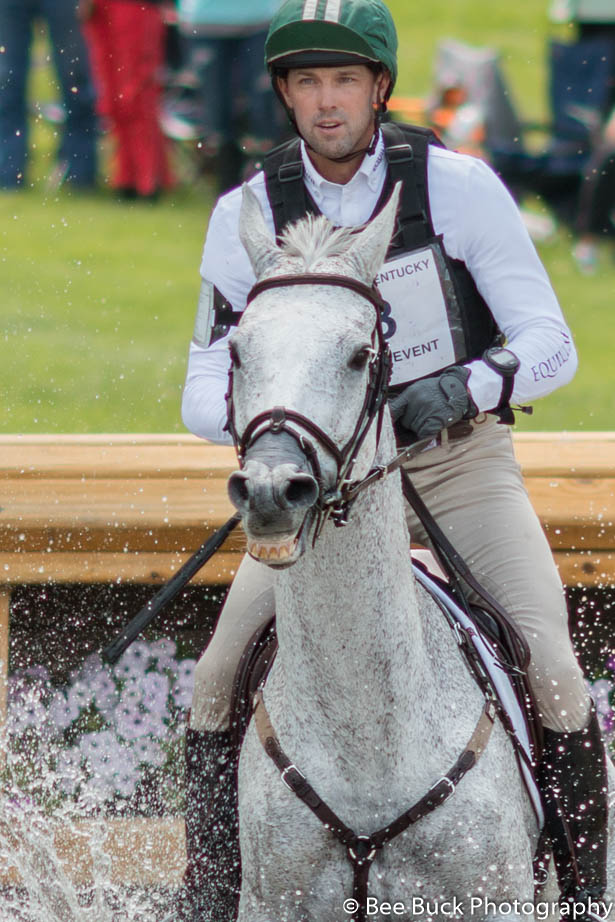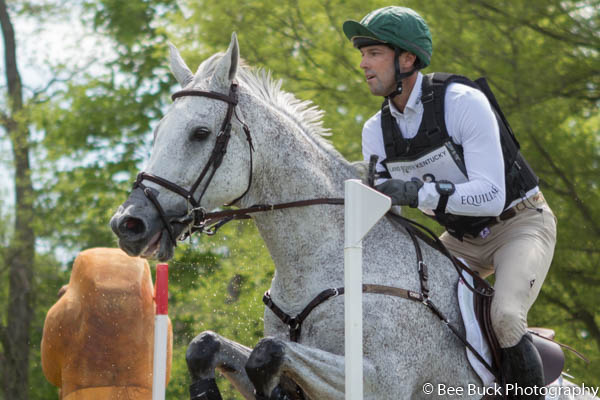 Bogue Sound made seven starts and earned $11,358 during his racing career. He was discovered by an eventing legend, Dorothy Crowell, and eventually found himself in the hands of Canadian rider Jessica Phoenix. Kentucky was his first attempt at a 5*, and placed 15th this year.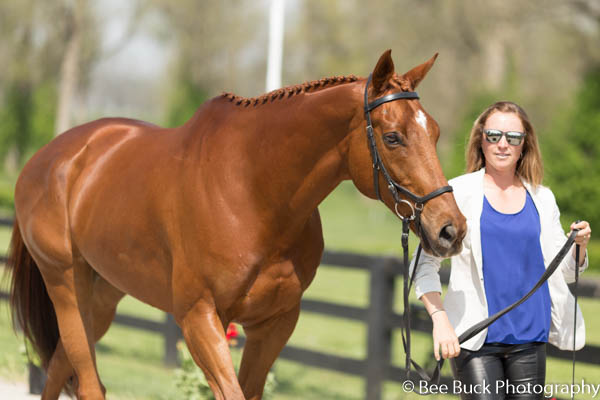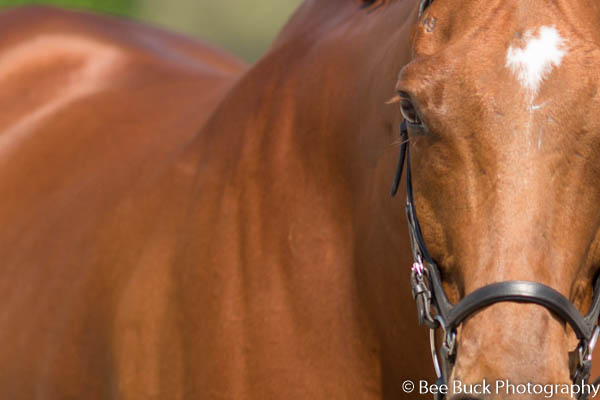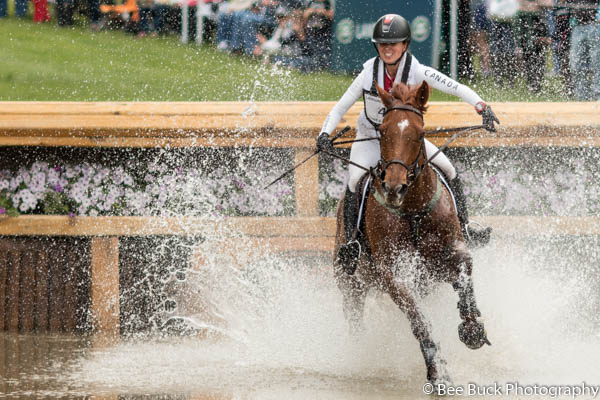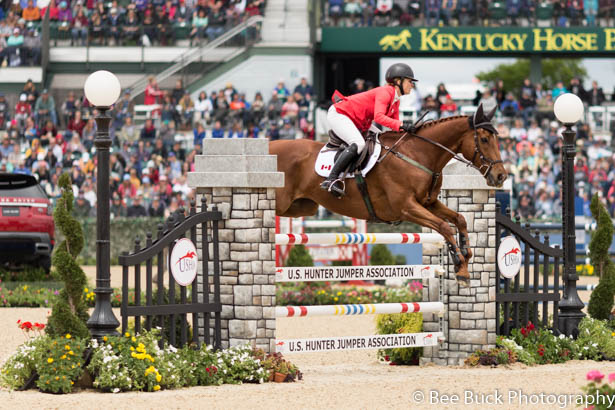 Glenfly is an Irish OTTB but now represents Brazil with rider Marcelo Tosi in eventing. During his racing career, he made nine starts. The pair have completed a test run for the Olympics, and events at the 3* and 4* levels. This year Kentucky was their first 5* and they finished Top 30 at 25th.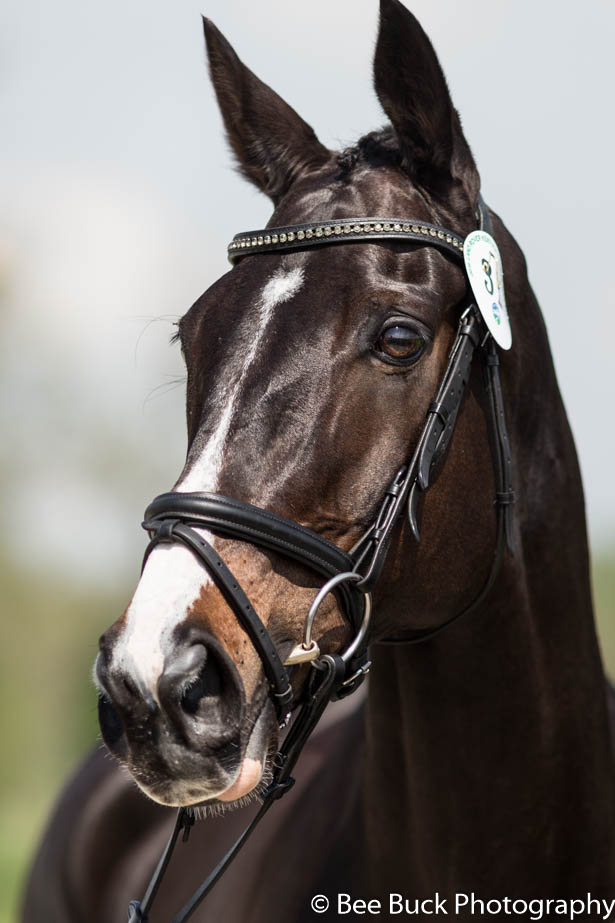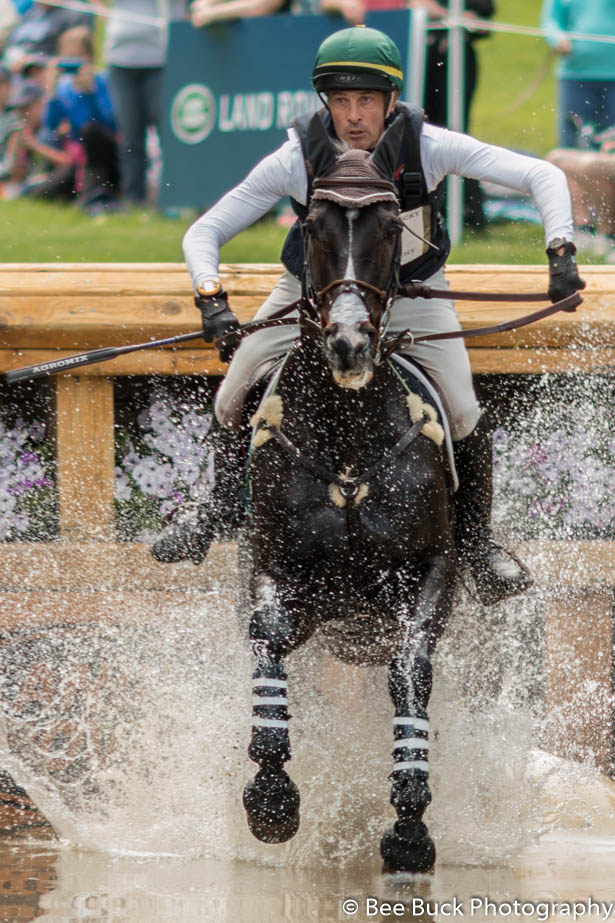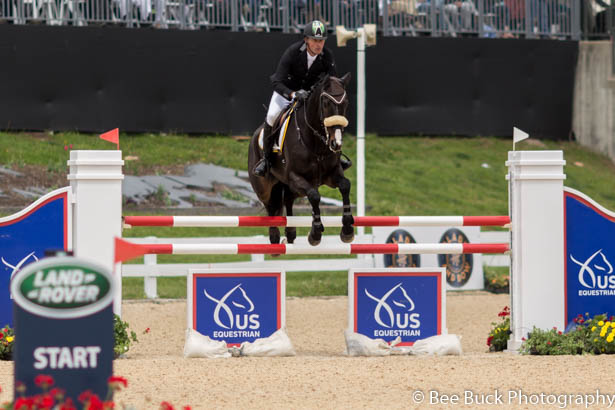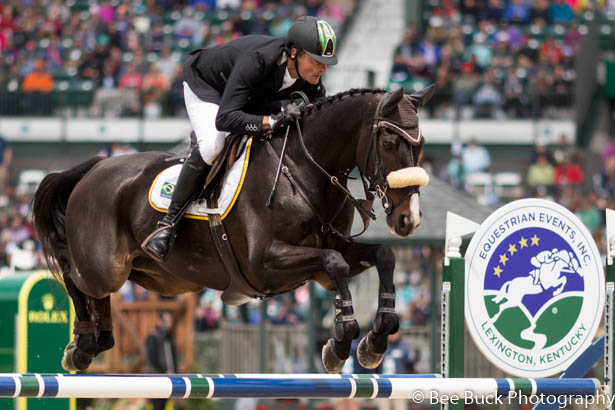 Chris Talley has an OTTB known as Unmarked Bills, but around the barn they call him Billy. Billy had 24 starts (3-6-2) and made $67,250. Billy went quickly through the levels of eventing before finding himself in Kentucky. The pair placed 27th overall.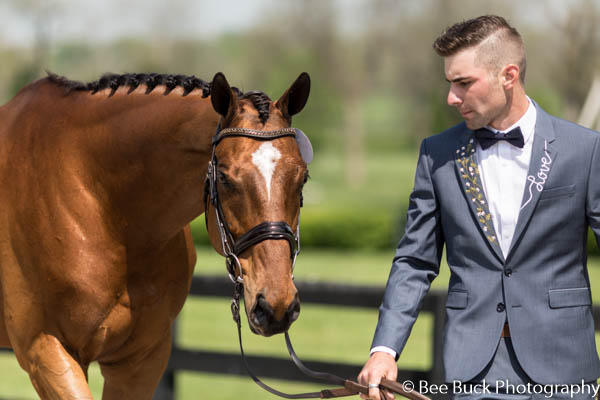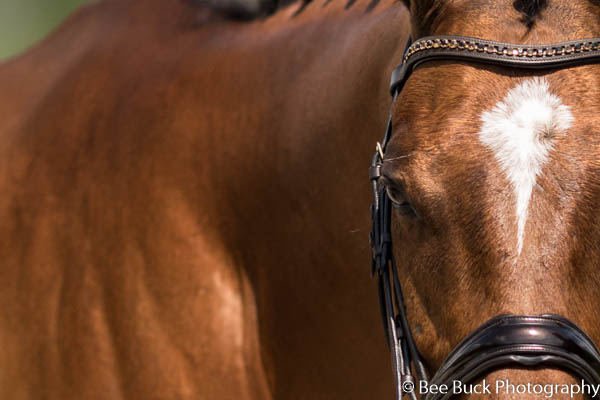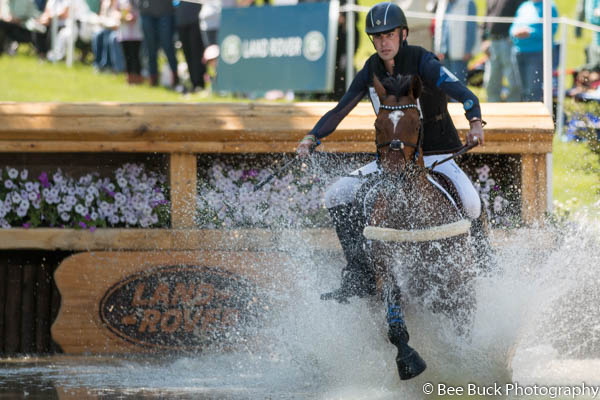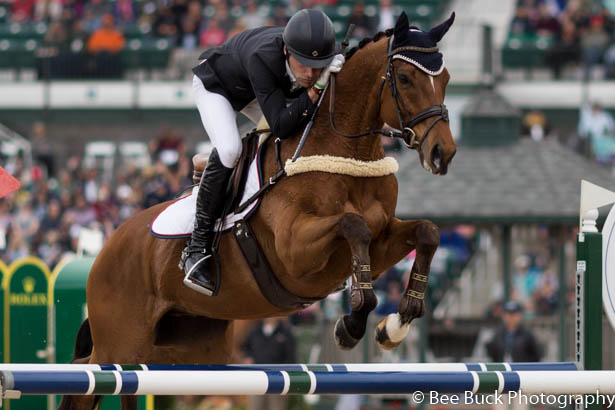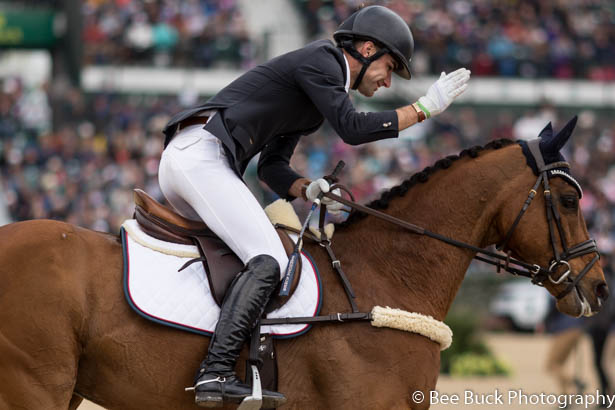 Indy 500 was once known as My Gifted Indyanna (CA). Even though she never raced, this mare's grand sire is A.P. Indy and her dam's sire was Spend A Buck. This year was her third year in Kentucky, and she has also competed in another leg of the Rolex Grand Slam, Burghley. Indy and her rider, Andrea Baxter finished 18th this year.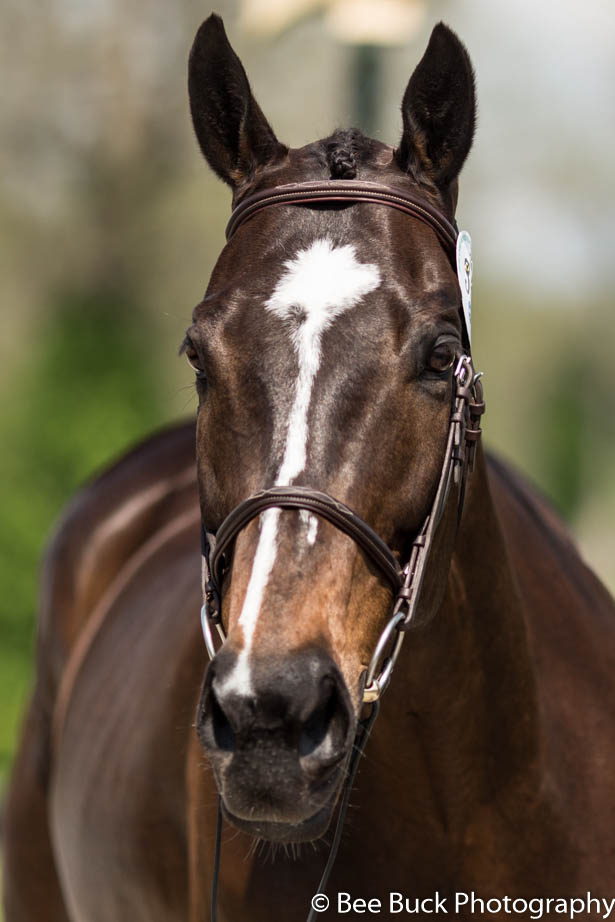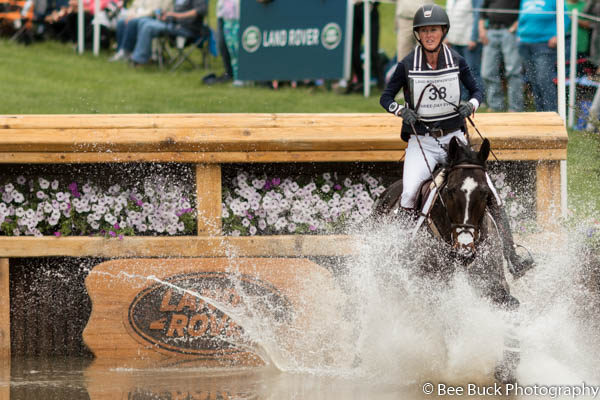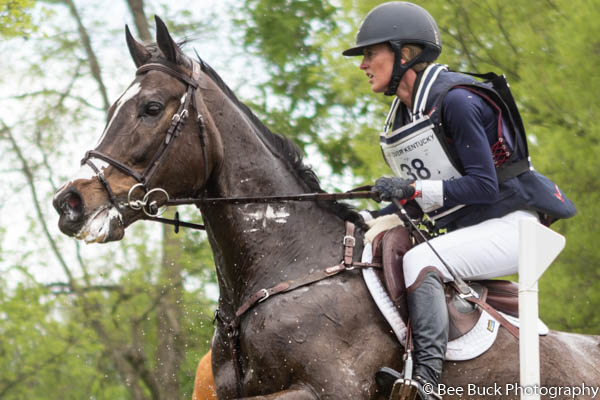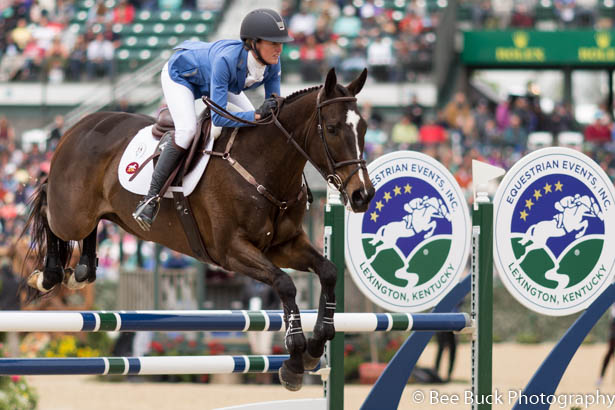 We're so used to seeing them racing, but this breed certainly succeeds wherever it goes.