Equestricon, the racing convention that kicked off Breeders' Cup week, put forth a strong second effort when hosted in Louisville, Ky., as those from every corner of the racing industry converged at the Kentucky International Convention Center.
Panels and seminars covered everything from handicapping to great race calls and aftercare. The main event was the Breeders' Cup post position draw held last Monday afternoon.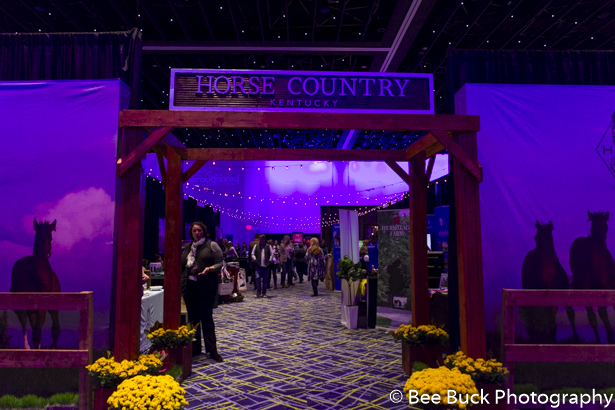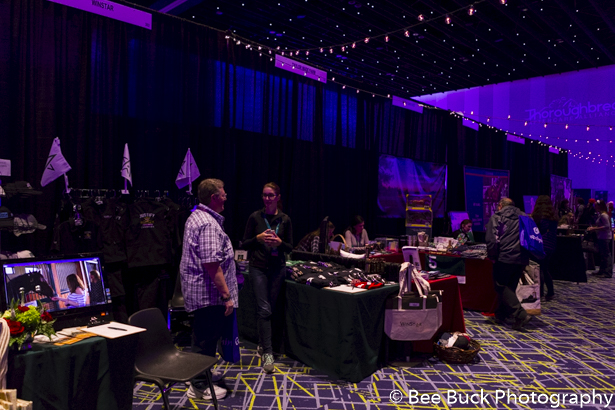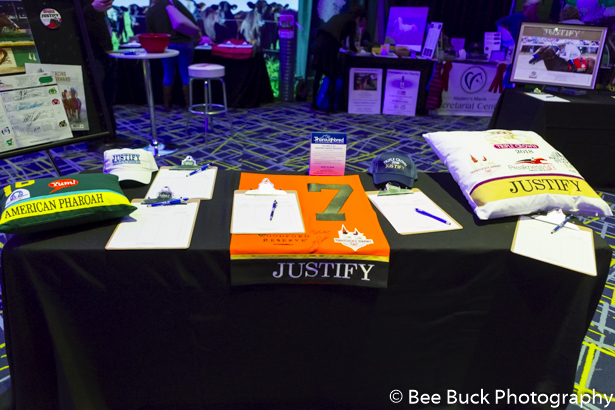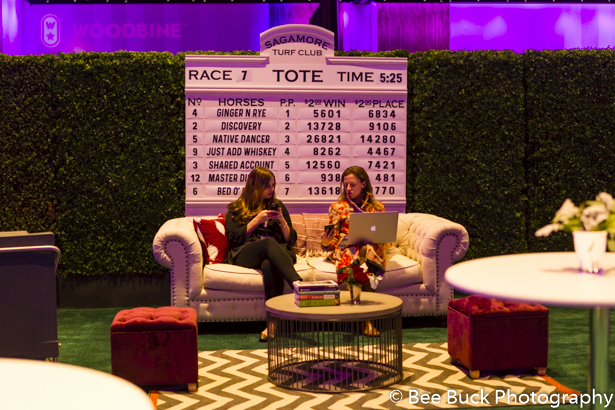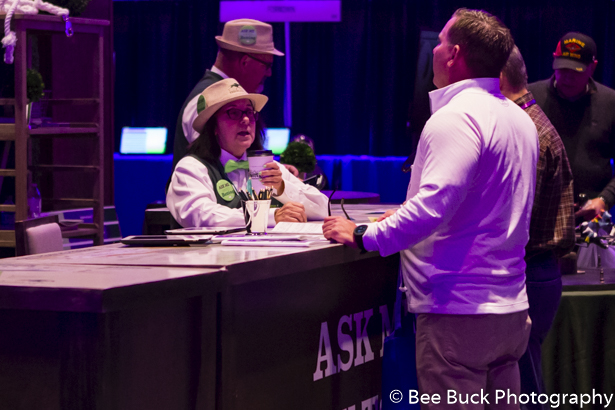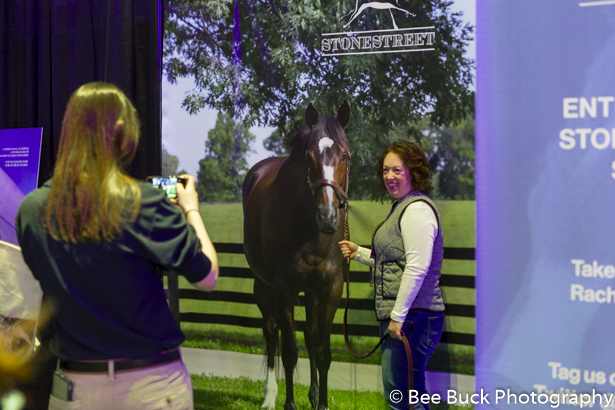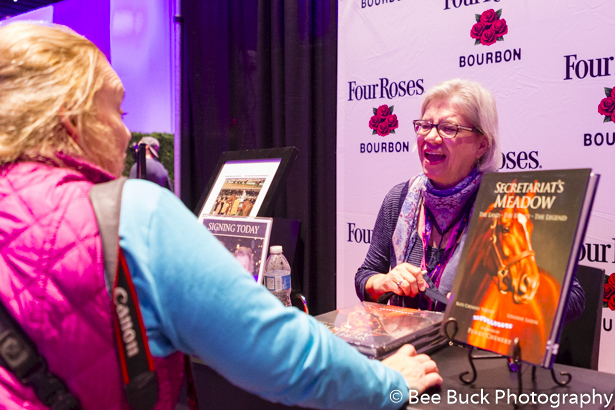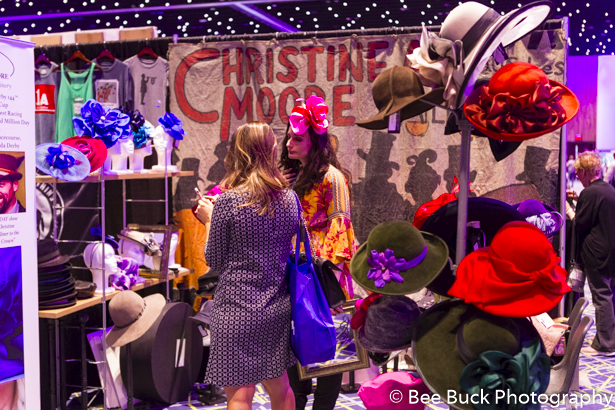 The first Track Talk I was able to sit in on was the Leaders and Innovators in Aftercare. Jeff Taw-Arnett caught my attention. Jeff is a former fullback for the Tampa Bay Buccaneers and played some arena football as well. 
Jeff told the 
crowd
 how he got into the after care of thoroughbreds. He attributed it all to a horse named Noah.  Noah, who he had his heart set on having.

Jeff went on to talk about how he was able to relate to Noah. They were both athletes and had suffered injuries which stopped their careers. The two formed a bond almost immediately. Jeff is now working to expand the Secretariat Center, "the gold standard in Thoroughbred re-schooling."
Another main attraction was meeting team Justify! The line ended up going out the door and almost outside the convention center, too. People were encouraged to take selfies with jockey Mike Smith, trainer Bob Baffert and others, while the Triple Crown-winning colt's trophies were on display.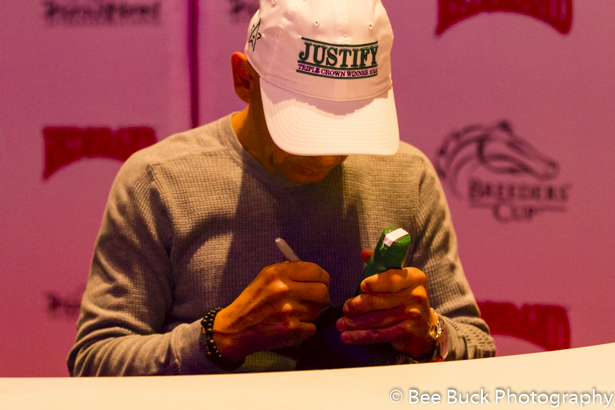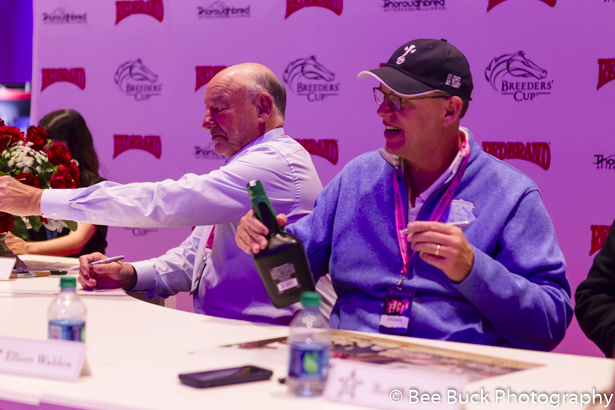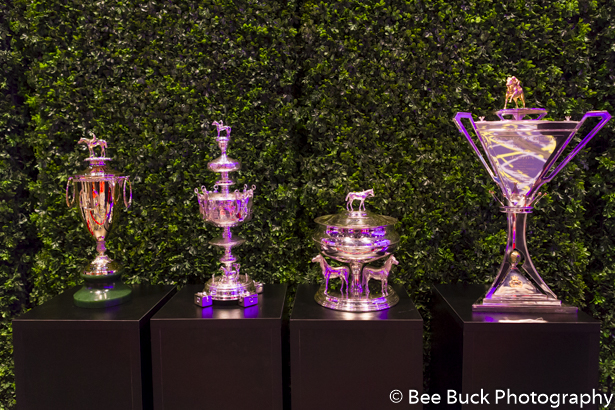 The Track Talk that captured my attention the most focused on the Leading Women in Racing. In an industry dominated by males, I have always loved seeing women step up and challenge them. Tanya Gunther, who bred Justify with her father, John, spoke of how she's been references as "the daughter" at Glenwood Farm. She was only around because of her father, they'd say, and they'd make references to how "she's crazy today." Well, the crazy daughter loved to work and wasn't discouraged.

Tanya spoke of long, stressful days (and nights) especially during foaling season. "There's a lot more reality into horse racing then people think," she said, Gunther made it clear that her triumphs had nothing to do with being a man or woman. Her word's of encouragement: "Do something you're passionate about. It's not always about success. You do it for the possible success."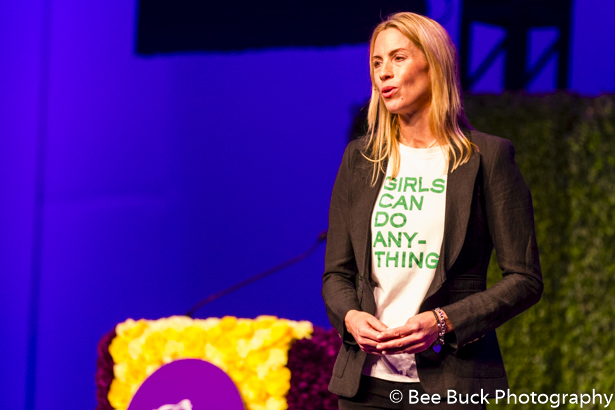 Another speaker who had my ear in the Leading Women in Racing seminar was Emma-Jayne Wilson, who always had her heart set on being a jockey. Early on, there were several opportunities, and at each as a young girl she was turned away because of her size. One gentleman looked at her hands and feet and said she wouldn't make it.

Wilson went to work at a breeding farm, then with yearlings. Eventually, she got the chance to ride at the racetrack. The connections of the owner of a horse named Mike Fox implied that there was no way she could handle him. He needed a a stronger person to ride him -- a man.

Once she was on the horse, however, she realized it was not about brute strength, Mike Fox needed confidence because he was insecure. Together, they won the 2007 Queen's Plate, the first leg of the Canadian Triple Crown. Emma-Jayne became the first female jockey to win the coveted race. She now has more than 1,000 victories and has earned over $70 million in purses on her mounts.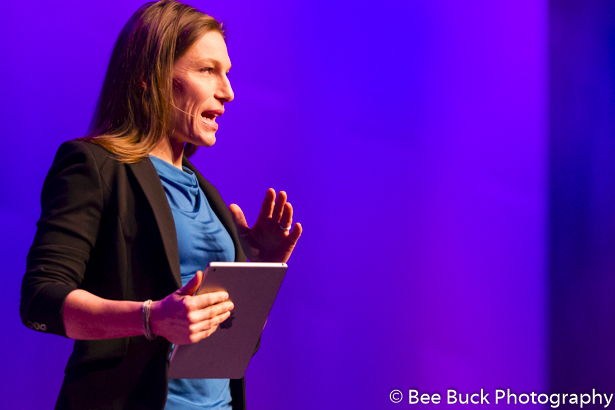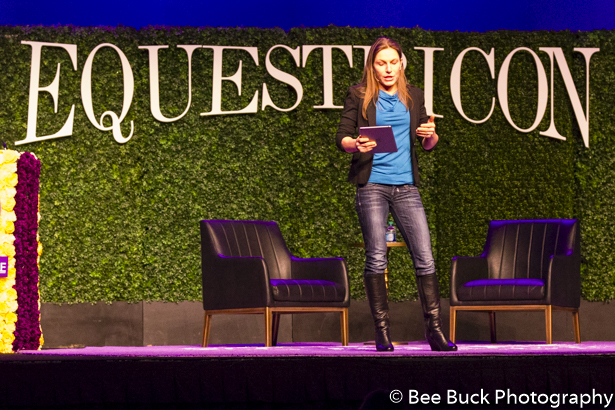 On a larger scale, Equestricon's power was its way of bringing the best in the industry together. With the Breeders' Cup in town, the timing helped, too. It was amazing to watch trainers talk and laugh together all in one place right before the Breeders' Cup post draw.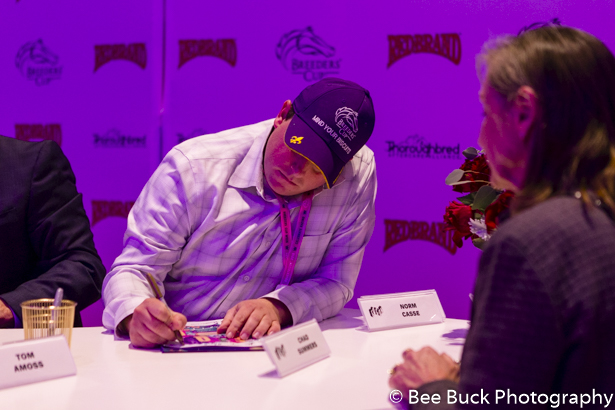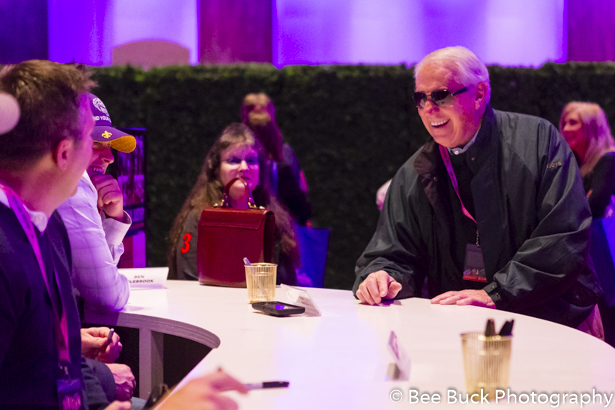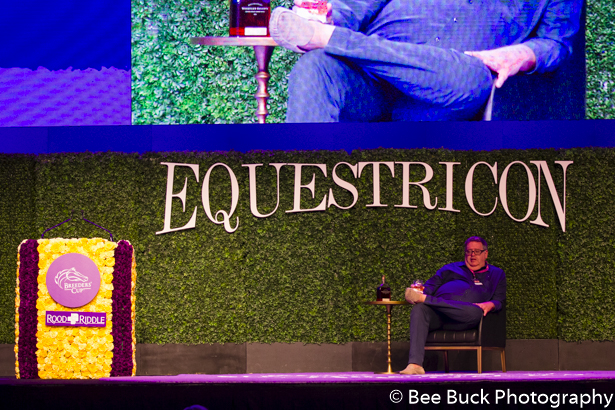 Bugler Steve Buttleman was on hand to get the draw started off right! I was able to catch a shot of him warming up before he performed the Call to the Post.