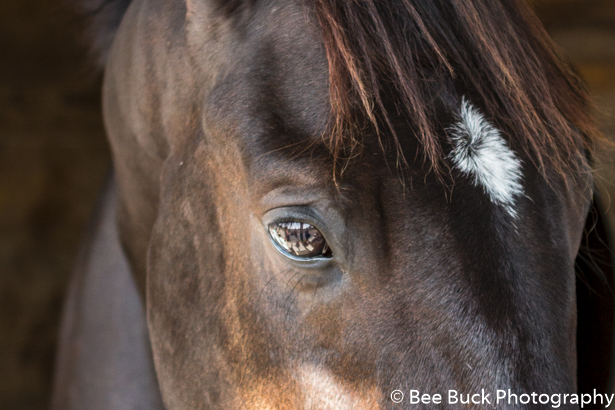 Cozmic One, the first son out of Horse of the Year Zenyatta, is also by Bernardini and had every right within his breeding to win on the racetrack. Sometimes though, horses are a better fit for something else. Cozmic One was given his chance when Isabela de Sousa came into his life. Taking the reins from trainer John Shireffs, she began to show Cozmic One a new world of Show Jumping. The young colt that had five starts, never broke his maiden and earned $5,770 began to blaze a new path and excel.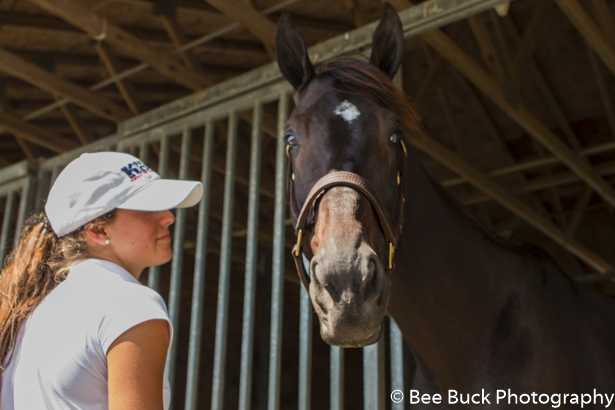 Since going to de Sousa last fall, Cozmic One has forged a bond with his new rider and trainer, though the de Sousa family had its eyes on the dark bay for 
some time. 
Once he was retired, they were able to 
acquire
 Cozmic One and began to train him in show jumping toward this weekend's Retired Racehorse Project Thoroughbred Makeover.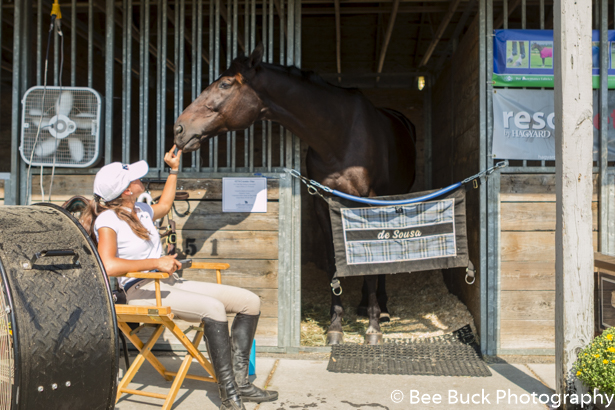 The event, which ended Saturday, saw
 de Sousa and 'Coz' make it to the 
finals in show jumping. I was able to connect with de Sousa to learn a bit more about the adventure.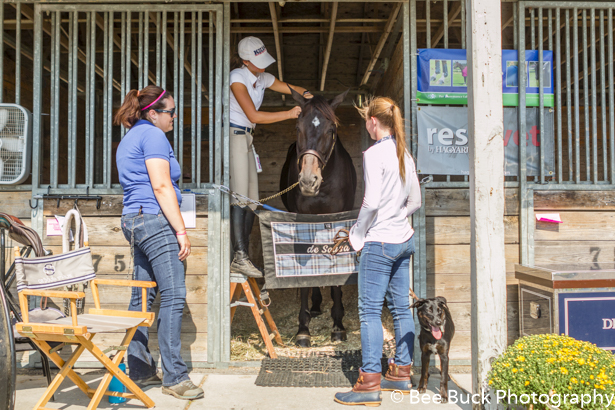 "He's quite the character and is so sweet," de Sousa said, reflecting on Cozmic One's personality. "He's a puppy dog! Got a lot of character to him and he loves the spotlight. He always changes when there are people around."
Both horse and rider take the attention in stride. While I spent time at the barn with them, de Sousa encouraged admirers to come up and pet the bay as his mane was braided.
It was not uncommon for people to stop as they walked past the barn to gaze upon the son of the famous Zenyatta. Cozmic One was not only admired by his fans, but also with the dogs that passed by.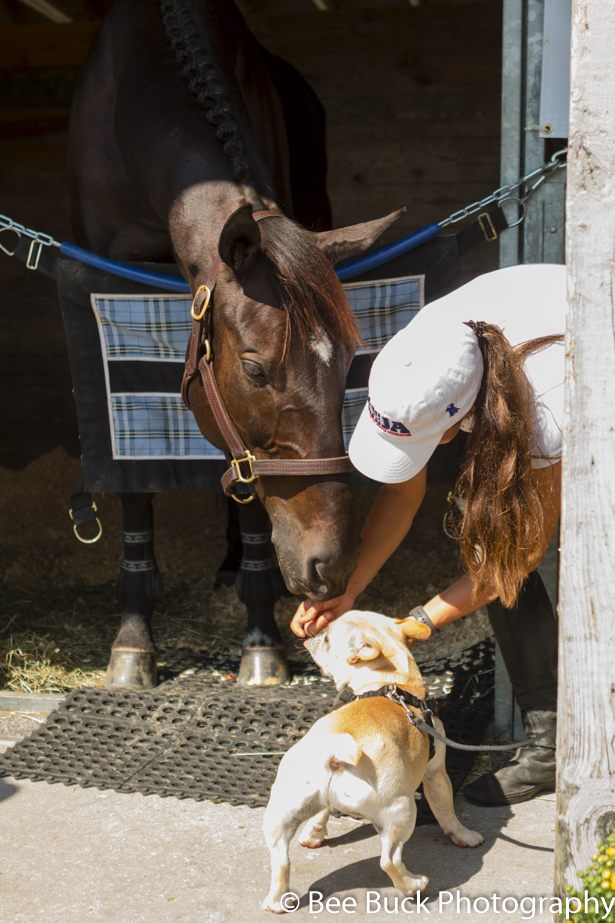 Horses coming off the track always have some obstacles to overcome. De Sousa was warned that Cozmic One had a reputation for being mean, now the opposite you see when spending a few minutes with him.

"We were told by John Sheriffs that he had endless stamina, and you can definitely feel that," de Sousa said when asked about some traits he still had from the track. As for Cozmic One's work ethic, "He's very smart and is a quick leaner. He has endless stamina, and don't pick a fight because you won't win. He likes to have the last word, but so do I. He tries very hard for you, and when he understands what you want from him he gives you 110 percent."

Of course Cozmic One's mother, Zenyatta, was known for her dancing before a race. "No! He doesn't," Isabela said when I asked if Cozmic dances, but "he does flick his toes in all the gates though."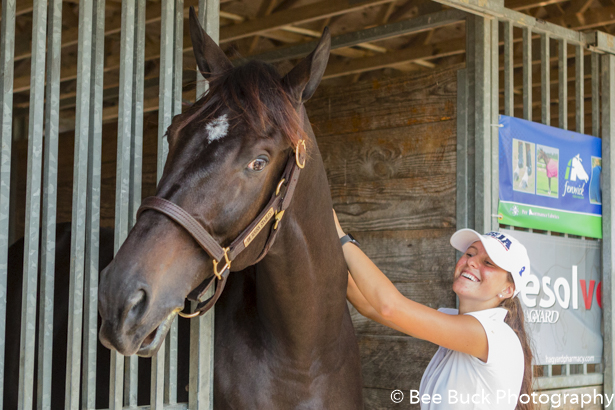 De Sousa has several other horses and she shows the
m as hunter/jumpers. When they tried Cozmic One at jumping it was obvious that he loved it.
"He could go all day every day
," de Sousa said of Cozmic One's passion for his work. "...
He's still maturing physically for his new career now that he uses his body in a different manner. So 
some exercises can be a little difficult 
for him, but he has improved, and gained strength over time, and we think he'll be really good when his body catches up."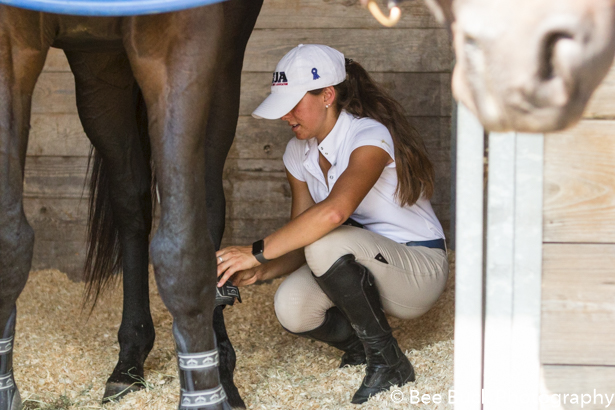 Once his boots were put on and de Sousa was in the saddle, you could see the change. 
Cozmic
 One was all about his job. He was focused and ears forward and then back, listening to his rider and taking her cues.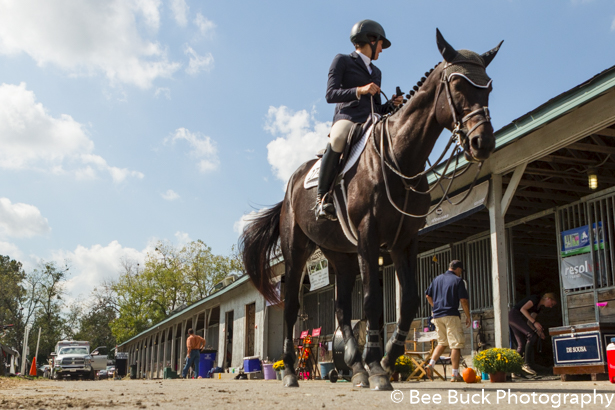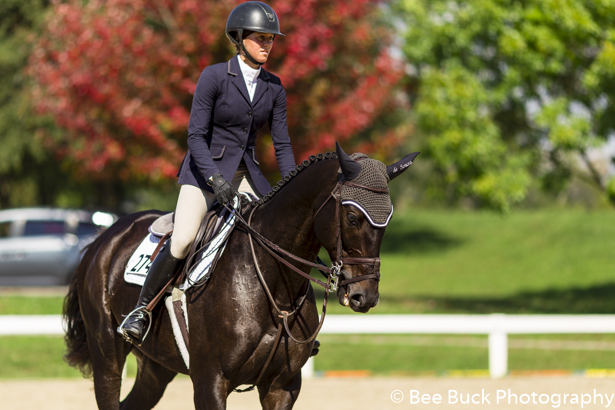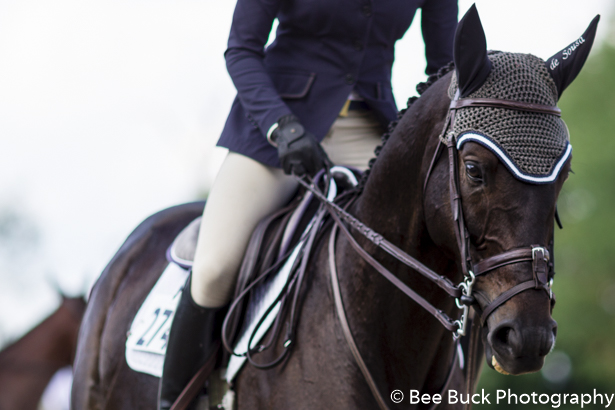 During warm ups, the team was not phased. Isabela's father, Sergio, was on hand to help through out the day with anything the pair needed.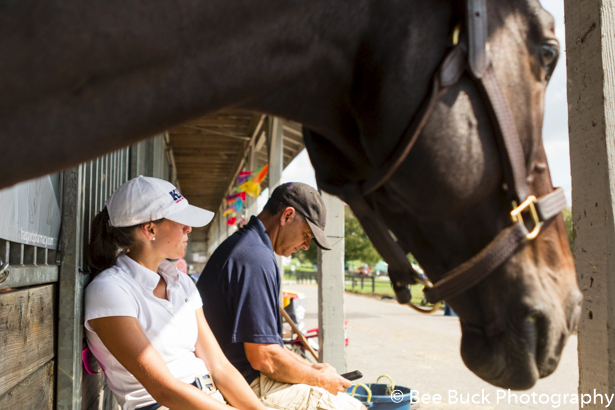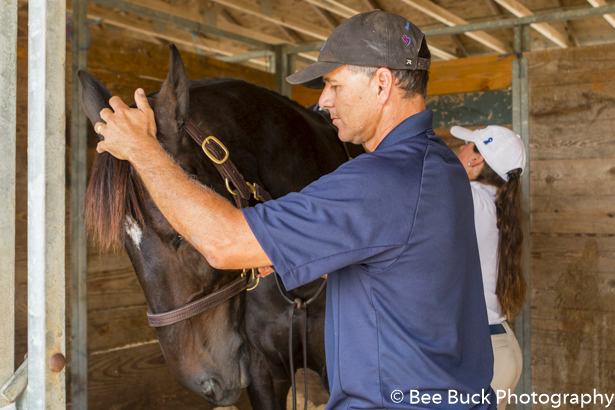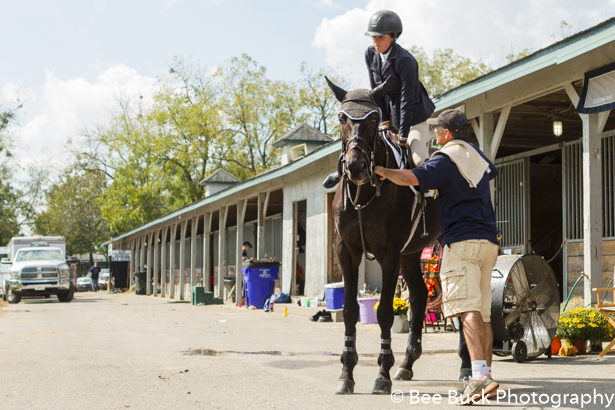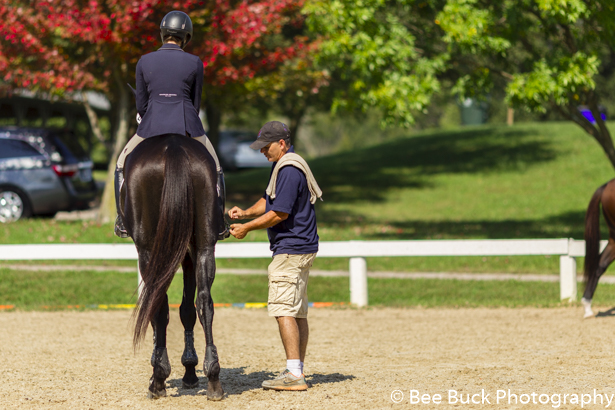 Cozmic
 handled the warm up ring well. There wasn't anything that phased him as the pair cantered and took some practice jumps.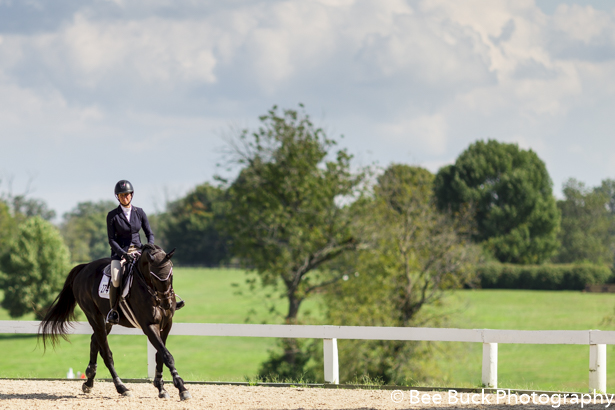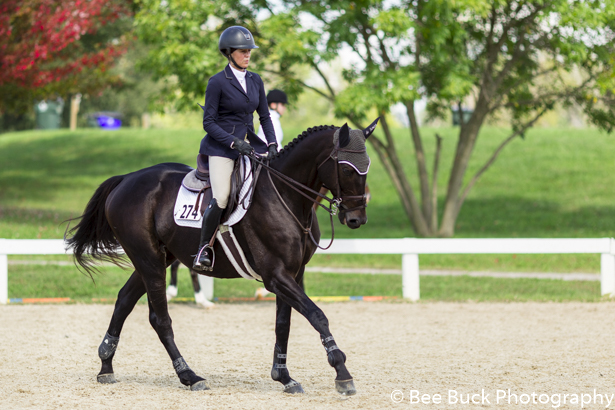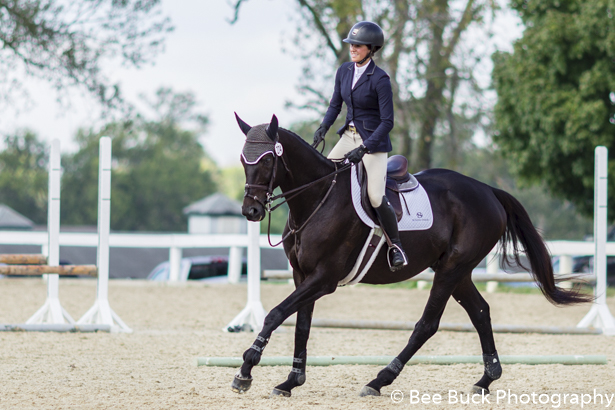 Once leaving the warm up ring they headed down to the show ring. On the way, de Sousa stopped to talk with her trainer and go through the course.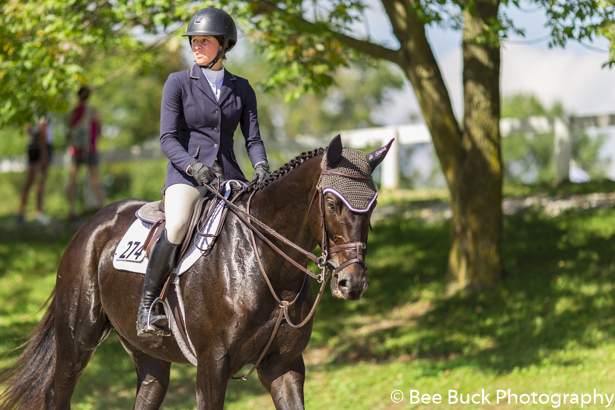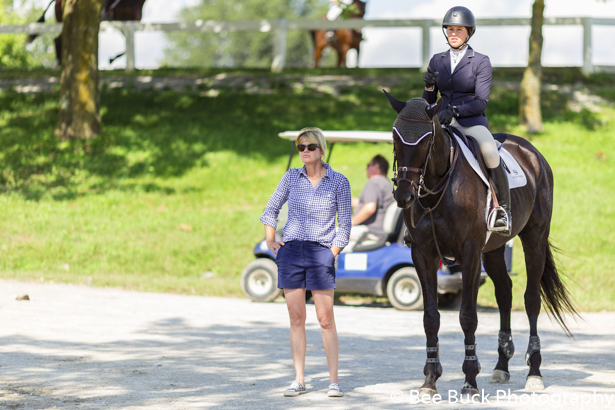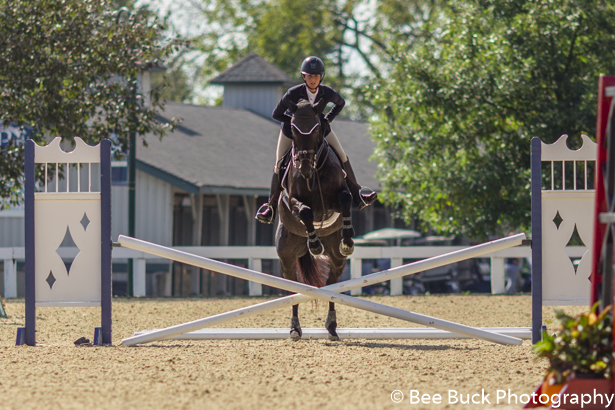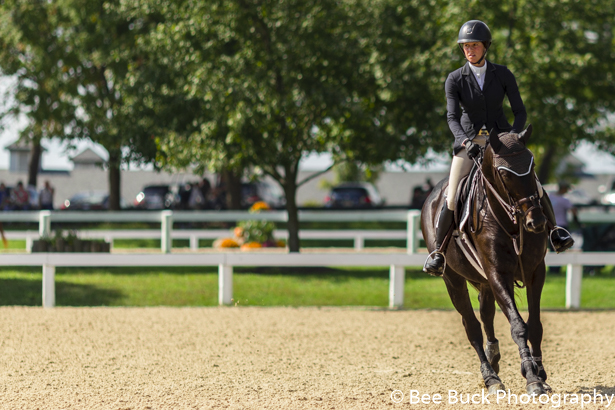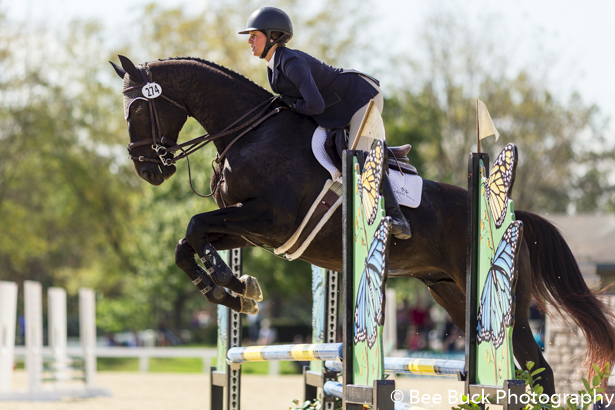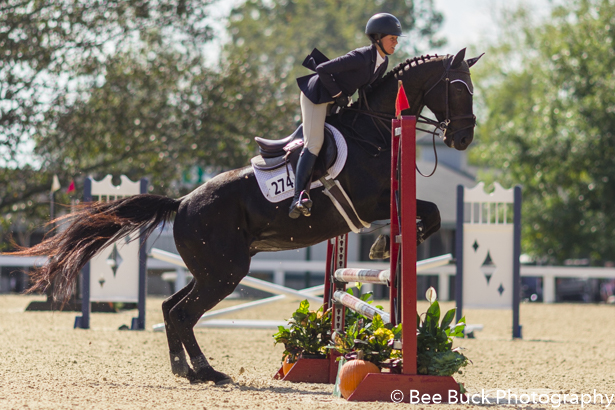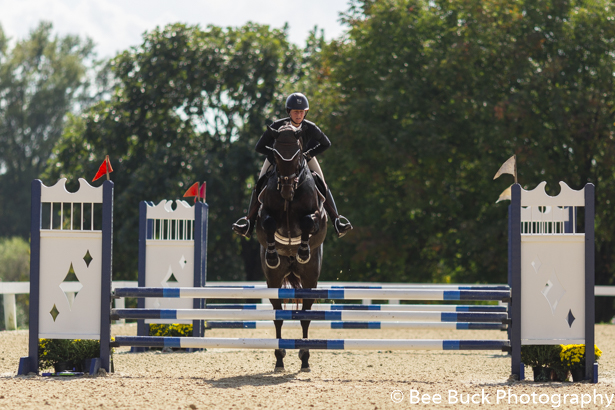 Once finished, everyone gathered round to get a glimpse of the two that had captured the attention of the entire competition.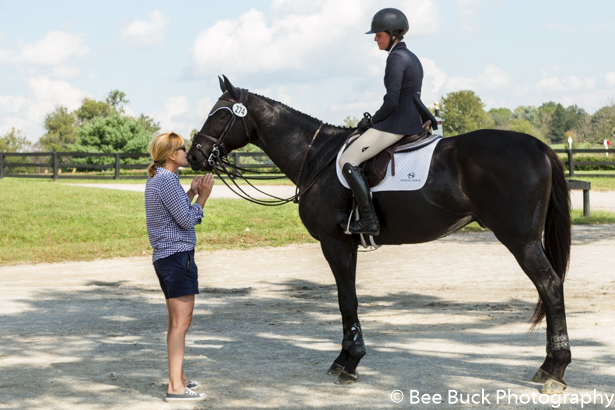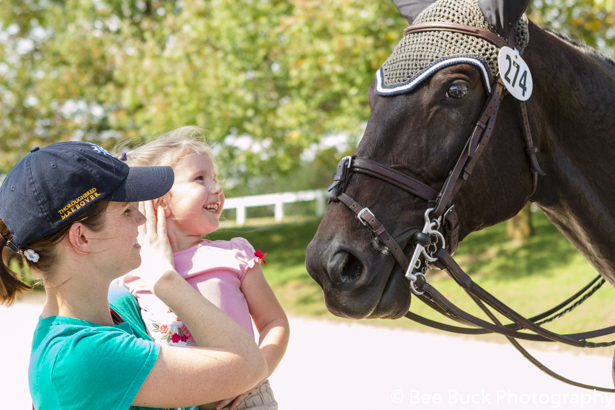 Next for Cozmic
 One? De Sousa said he'll be turned out for the winter.
"We will get him back into work in the spring and 
hopefully
 start 
showing
 at the horse park next year," she added.
And with it will come continued recognition of how successful off-track Thoroughbreds can be in a second career.